Online cellphone photos pose risk to kids' safety
You could be letting strangers know your family's home, school and work locations.
If you're a parent who posts cellphone photos of your kids online, you'll want to read this. You may be putting your child's safety at risk.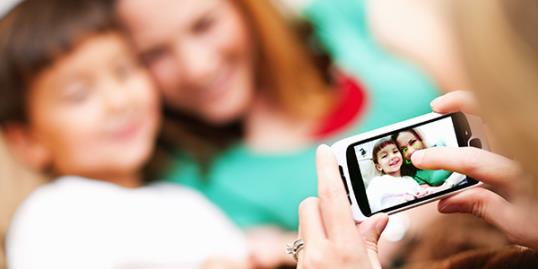 With the click of a mouse, online hackers can search photos of your family posted all over the web on sites like Facebook, Twitter and Photobucket, reports NBCActionNews. New technology and location services, like GPS, makes it easy to track down a person even from a simple email, and pinpoint their location and places they frequent. It's like giving a stranger access to your kid's school, local playground or afterschool activities. Hackers can even map out where a child's bedroom is within a home. Scary stuff.
More on MSN Living: 5 ways to protect yourself online
One social-media savvy mom, Gina Cohen, weighed in on this frightening news.
"I am always very concerned about the privacy of the photos I take of my kids - I check to be sure my Facebook settings are set to 'friends only' so that nobody else can see what I'm posting, so when I saw this video it really scared me," said Cohen.
She checked her phone and found that location services were defaulted to "off" for her camera.
Bing: How to turn off the GPS on a cellphone
But then found out this week that when responding to Facebook messages from her phone, her exact location is accessible via the "location" icon. 
"That was hugely troubling as well," said Cohen. "It makes me very leery about posting anything remotely personal anymore."
More on MSN Living: 15 things moms overshare on Facebook
Office Mark Chudik of Leawood Police in Leawood, Kan. called this hidden threat, "today's biggest risk online – it's probably going to be No. 1 for a while."
Next time you're inclined to capture your kid's moment of cuteness, be sure to turn off your GPS settings. You never know who may be watching online.
Tell us: Will you think twice before you post cellphone photos of your kids online?
More from Technobabble:
Introducing Tech Today, your video guide to what's hot in tech
Weddings and social media: How much should they mix?
Cybercriminals mail heroin to frame journalist
Friend us on Facebook, follow us on Twitter and find us on Pinterest.
Photo: Steve Debenport/Getty Images