4 tools that will make your online shopping cheaper and easier
How to find the best deals for what you want
by Nikki Ogunnaike


I've recently had a lot of conversations about
online shopping
versus brick-and-mortar store shopping and two common complaints I hear are one: sometimes the deals just aren't that good and two: the sheer volume of product can be overwhelming. Well I totally hear you guys and have sussed out four tools I think will make your online shopping experience cheaper and easier.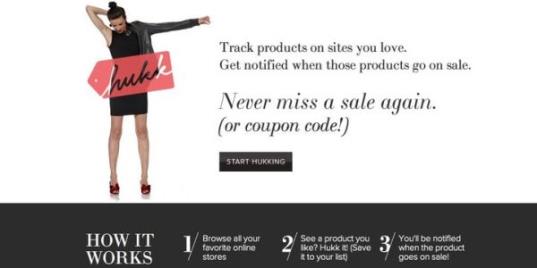 Hukkster:
This free shopping tool tracks items and notifies you via email, text message, and/or push notification when those products go on sale or when a coupon code or promotion is applicable. Just install the Hukk button in your browser, click it when you see a product you'd like to keep tabs on, and wait for the item to hit the price you're willing to pay! Hukkster currently works with 2000 different retailers, meaning you can Hukk everything from a Marc Jacobs bag to a stainless steel fridge.
Related: 10 Wardrobe Essentials Every Woman Should Own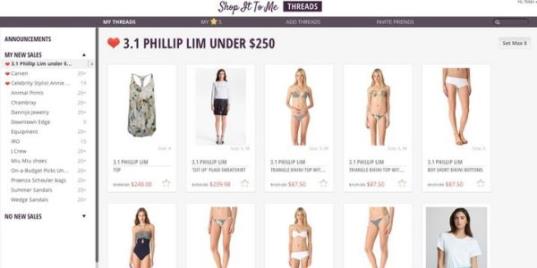 Threads:
The latest service from sale mail site, Shop It To Me, enables you to customize personal shopping feeds on their site (think 'denim under $100' or 'Karen Walker sunglasses') and save all of your favorites in one place. The feed updates daily, so check back often for the latest snapshot of what's happening.
Search: Online shopping directory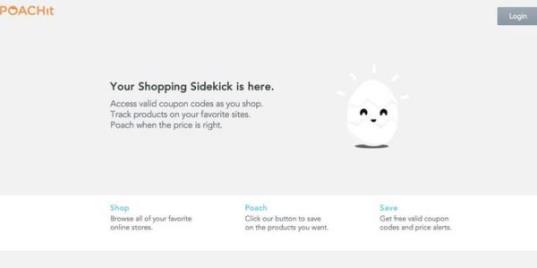 Poach It:
Poach It calls itself the "largest coupon-validating database on the Internet," having tested millions of codes only to find out that 80% of them don't work. To help consumers find an easier and better way to search for coupon codes that you can actually use, these folks have created a button you install on your browser and can click to display a relevant code on whatever product detail page you're currently viewing.
Related: The 10 Prettiest Hair and Makeup Styles You Can Wear, According to Guys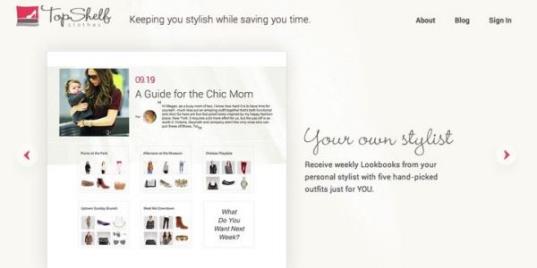 Top Shelf:
Bought the perfect dress for date night and need shoes to go with it? Top Shelf's team of professional style experts will figure out your personal style through a Pandora-like system and then suggest new pieces to go with the items you already own. It searches sites that match your taste and offers up five options you can buy immediately. Consider it your online personal stylist.
What's your online shopping strategy? Do you have any tips you'd like to share? Well if you're feeling inspired to shop, check out Christina's list of
six drool-worthy online sites
and get to clicking!
Photos: Courtesy of brand


More from Glamour:
10 Things That Should Be on Every Girl's Beauty Bucket List
The Best Spring 2013 Fashion Trends for Your Body
21 Style Don'ts to Live By

I ain't gonna be a buyin' no more stuff: Wanted speaker boxes, paid: Seller never shipped them (Not enough $$ inthe sale)
Wantted Infinity speakers: Did NOT get them; UPS or uSPS whomever simply did NOT deliver it; Signed the received by: Gonzales (NO SIGNATURE)
He use to sign it "MAX" and there are no "MAX" es in our area.
So, I'll guess I'll be going to Best Buy or something: Can't get what I want online.
When i order it some criminal steals it.
Www buying ain't all it's cracked up to be.
B_____
___urp !!

I like online shopping.  Today I went to Kmart and had such an awful experience that I'm never going in there again.  All I wanted was two garden hoses.  Without going into it, I paid for three hoses and got only two and boy, am I ticked off.  They said I didn't pay for the first one!!!!  Never again will I pay with cash.

Search functions are for the most part, useless for the average user.  If you don't know the "magic" codes, you are spammed to things that are totally non-related results.  Most search providers (like Bing, Google, or yada yada) do not apply context to the search.  You look for something like "bluray disk of the movie Grey" and anything with the words; blue, ray, grey, movie, and any combination thereof, wll be in the results.  Including a hoard of items non-related will be included!  Plus the filtering at the website needs a reality check.  When I was looking for "button battery # 2025" at a Mono Price website, I saw every thing with buttons, batteries, #2025, fuel lines , connectors.  I tried to apply filters, but when I applied the filter, the results dropped from 15000 to 750, then I further filtered, the number returned to the 15000 items!  In other words useless.
Should this fail to be corrected, along with online taxing causing the online purchasing to be  just as expensive as in-store purchasing, I will not be surprised that there will be an online sales crunch.
Why would I buy, butter, milk, shoes online, and pay possibly higher prices than local uurchasing?
Are you sure you want to delete this comment?