Buy a life-like statue of yourself, in miniature
3-D human scanning meets 3-D printing, and the results are striking.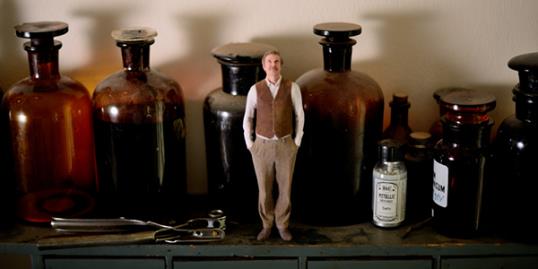 We've talked about the future of 3-D printing before and how that future has not arrived just yet. But a company of talented creatives working out of Hamburg, Germany, has made a giant leap in 3-D printing, jumping right over reality and into the surreal. 
Using a complex scanning and 3-D color-printing technique, Twinkind can generate a remarkably detailed little statue of you or a loved one. As "Wired" reports, the figurines are strikingly realistic and capture a subject's facial expressions, hair style, figure, and clothing all in life-like color.
You'll do a double take looking at the
statuettes
Twinkind has produced. At first they appear like
tilt-shift
photography, where the world we live in goes miniature — then you realize that the world has remained the same size. Only the people have been zapped with a shrinking ray.
Prices start around $300 for a figure no taller than a fountain pen and range through seven different scale sizes up to 35 centimeters high (for about $1700).  Subjects are scanned at Twinkind's Hamburg studio, and then wait between two and five weeks for their Mini Me to arrive in the mail. Once high-quality 3-D printers are big enough to knock out life-size prints, Twinkind could march a few celebrities through their doors and put Madame Toussouds out of business overnight.
The company's 3-D scanning technique is something of a secret though it's clearly based on the age-old concept of photogramming, where an object is oriented in space based on just a few coordinates. Twinkind founders Kristina Neurohr and Timo Schaedel are button-lipped about the details but compare their scans to the techniques behind "the Matrix Effect"; you know, the one where Neo freezes in mid-air so you can get a good look at his flying martial-arts kick from all angles and admire his expressionless face as he floats amid shards of shattered glass.
Outside of Matrix fan clubs, the technique is known as bullet time, and is achieved by positioning multiple cameras around a subject. Images are captured through each lens simultaneously (or nearly simultaneously, depending on the desired effect). When Twinkind promises that their scanning technique is harmless, it's because they're not really scanning you but taking a whole bunch of digital pictures from slightly different angles at the same time.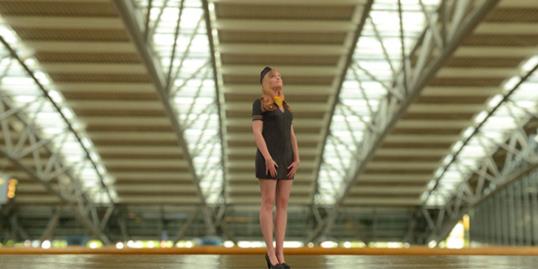 "We do believe that 3-D photo figurines will become a well-regarded addition to our photography culture," Timo Schaedel told "Wired." "I think many like the idea of freezing a moment of time."
It's not just moments of peoples' lives, either. Pets are welcome.