The Only Shoes You'll Need at the Beach
Rivieras Leisure Shoes
Mark Anthony Green, GQ Magazine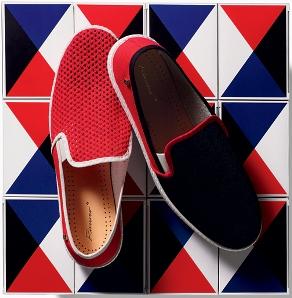 As a man, you have a slew of beachready footwear options, but few look sharp beyond the boardwalk. Flipflops showcase your gnarled toes, and while we'll go to our grave rocking Vans slip-ons, they can feel a little casual if you're heading straight from the sand to a champagne-fueled soiree. That's where Rivieras Leisure Shoes come in. They're inspired by kicks that used to be sold in beachside shacks all along the French, Spanish, and Italian rivieras in the 1950s, so they bring an Ari Onassis, yachtrock style to any setting—anchoring a swimsuit, a white suit (like the one we just persuaded you to try), or anything in between. Doesn't get easier than that.
Photo: Robin Broadbent
More from GQ Magazine:
Are you sure you want to delete this comment?