Avoiding radioactive shave cream (and other nasties)
There's no reason not to snub synthetic ingredients.
Kristen Dold, Details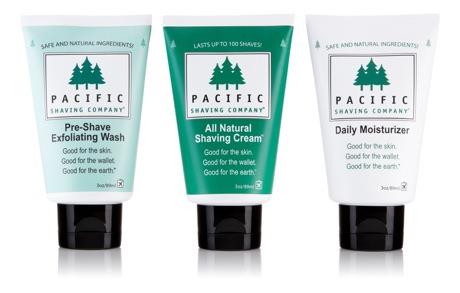 Thanks to the deluge of scary sh*t I've read about processed foods as a health editor, my diet is fairly clean. But each morning, after putting my organic strawberries back into their bpa-free container, I walk into the bathroom, rinse my hair with Ammonium Lauryl Sulfate and slather polyacrylamide C13-14 isoparaffin and cyclopentasiloxane all over my face. By the time I walk out the door, I've likely come into contact with hundreds of synthetic dyes, artificial fragrances, and paraben preservatives. The sick part is that 60% of the gunk we put on our skin is absorbed, and often heads straight to our bloodstream. If any chemicals are going in my bloodstream, it better be by choice.
Problem is, shopping for organic moisturizer isn't as simple as navigating the organic vegetable section at the store. There are, however, a few cool sites that take the guesswork out of avoiding radioactive shave creams. Check out Veritey: All the products sold on the site are labeled non-toxic, sustainable, cruelty-free, or socially responsible. A "seal of approval" system explains the benefits of each one, so whether carcinogens give you the chills, ASPCA commercials leave you sobbing, or the state of the rain forest keeps you up at night, you'll be able to quickly find grooming products and other goods that suit your needs. With choices as luxe as John Masters Bourbon Vanilla & Tangerine Hair Texturizer and Pacific Shaving Company's Shaving Cream, there's no reason not to snub synthetic.
—Kristen Dold (@kristendold), associate editor at Details
More from Details:
Cool; natural ingredients are absolutely better. But.
Haven't we gone all this through all this before with food? Does anyone really feel "all natural", "organic" , "sustainable" and other adjectives make their food better today? Not me since i dont really believe it.
My point (and not to sound too cynical) is that marketers and food companies are mainpulating EVERYTHING including words and their meanings, so how do i know "safe" and "all natural" have any value in food or cosmetics?
Are you sure you want to delete this comment?