Big Time
Watches this fall are—BAM!—huge. These star NFL pass rushers show you how the right wrist action can deliver serious impact.
The Editors, GQ Magazine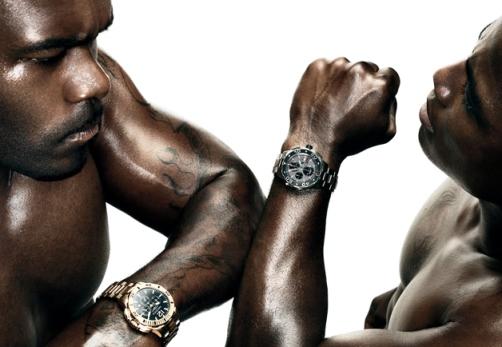 You don't need linebacker biceps to sport one of these oversize watches. Just first-string confidence.
Mario Williams
Defensive End, Buffalo Bills
He shocked the league this spring by leaving Houston and taking his talents to upstate New York, signing the richest contract for a defensive player in NFL history.
Nautica, $275
DeMarcus Ware
Linebacker, Dallas Cowboys
He's got plenty of brawn, but the first-team All-Pro says his secret weapon is his brain: "I'm going to do all the things you don't like. I'm going to get in your head."
Tag Heuer, $3,800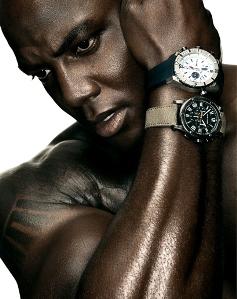 Looking for an upscale watch that doesn't require a mortgage? Steel is a sweet alternative to silver or gold.
DeMarcus (right) shows how to soften the wallop of an oversize face by switching to a canvas strap. Bonus: Swap out for a different color anytime.
Brera Orologi, $750
Ralph Lauren Timepieces, $7,500
Photographs by Gregory Harris
More from GQ Magazine: