Fashionable gift ideas for men
Editor selections from the December issue of GQ magazine.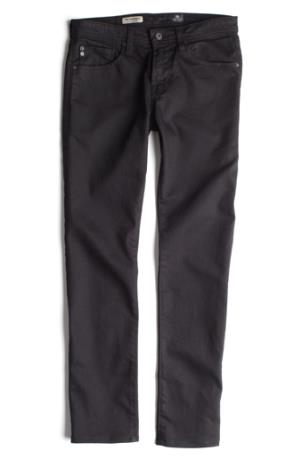 The Editors, GQ Magazine
AG Jeans Matchbox Slim Straight Leg Jeans
Every man should own a pair of black jeans. They're an indispensible addition to a guy's closet, dressier than basic blue. These AGs are the perfect cut for such a pair, skimming the leg for a look that's equal parts rock 'n' roll and refined.
$168.00, available at nordstrom.com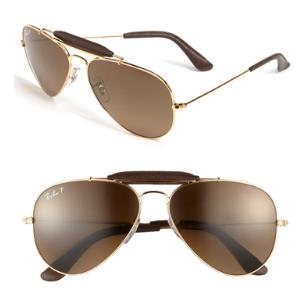 Ray-Ban Pilot Icon Folding Aviator Sunglasses
Ray-Ban has put a new spin on their iconic aviator, thanks to hinges that allow the shades to fold up into the size of a single lens. However, this pair still holds true to the hallmarks of the classic we love, like brown gradient lenses and leather accents on the brow and temple. It's a reinvented classic that continues to conjure up images of McQueen and Newman in their heydays.
$239.00, available at nordstrom.com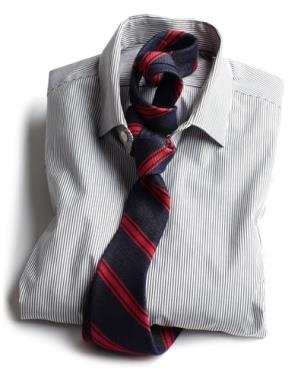 John Varvatos Extra-Trim Striped Shirt
Any guy looking to add some pattern into his weekday wardrobe in a conservative office should reach for a striped dress shirt. The vertical lines add subtle visual interest to any
outfit, while the semi-spread collar works for every occasion, be it with a tie to close a big deal, or going open-collar to grab a celebratory drink afterwards.
$245.00, available at nordstrom.com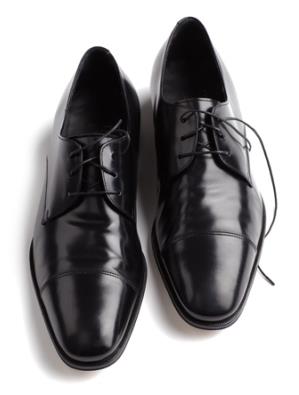 Salvatore Ferragamo Faraone Cap-Toe Oxford
When you buy a pair of Ferragamo shoes, you're not only getting the finest Italian craftsmanship that will last a lifetime, but also getting great design. In the brand's deft hands, a standard cap-aatoe silhouette has its vamp elongated and toe tapered ever so slightly, slight tweaks that create a more elegant option for the office or a night out. 
$595.00, available at nordstrom.com
More from GQ Magazine: