Men's tailoring: The return of the cuff
This season you should add them to all of your pants.
The Editors, GQ Magazine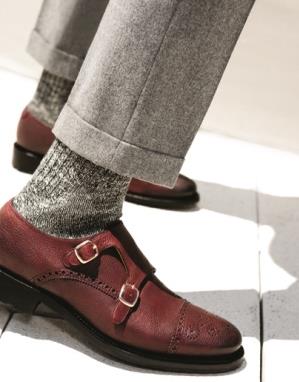 That's right, cuffs are back, and this season you should add them to every suit pant, flannel, cord, and khaki in your new fall wardrobe. Cuffs anchor your pants so they hang stylishly straight while also adding a subtle hit of character.
Tell your tailor to give you an inch and a half of cuff, and get him to hem your pants a good half inch above your shoes to show some sock. If he says the average customer likes no cuff and a big break, look him in the eye and say, "I'm not the average customer."
Pants by Brunello Cucinelli. Shoes by O'Keeffe. Socks by Aeropostale.
Photo: Ben Watts

More from GQ Magazine:
Bing: Men's cuffed dress pants