Some of our favorite watches
A collection of inspiring timepieces from over the years.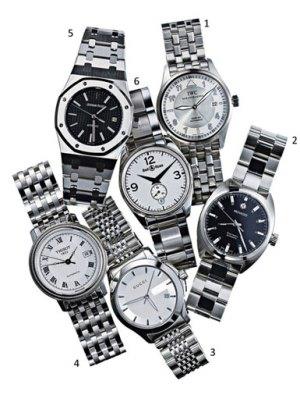 The editors, Details
A crocodile watchband is best with a suit, and canvas works for the weekend, but what about those in-between times? Try a little weight with these rugged bracelet watches.

Clockwise from top right:

1. IWC

2. Movado

3. Gucci

4. Tissot

5. Audemars Piguet

6. Bell & Ross

Styling by Solange for Workgroup.
More from Details: