Revealed: The hardest marriage vow to keep
Couples share the toughest part of saying "I do."
Who doesn't get goose bumps when couples exchange wedding vows? It's impossible not to be moved when two people promise their lives together, in sickness and in health, for better or for worse.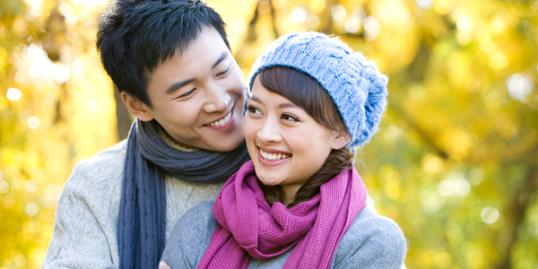 But it's all too easy to forget the significance of those vows in the middle of an ugly marital spat. And according to a recent survey, some vows are harder to keep than others.
More on MSN Living: Strangest dating trends of 2012
CBS News polled a random sample of 1,100 adults across the country and asked their thoughts on marriage, love, sex and relationships. One of those questions was: "Which one of these marriage vows is the hardest to keep?" The top answer varied between men and women.
Thirty-two percent of women found "for better or for worse" to be the toughest vow, while the highest percentage of men (27 percent), found it most difficult "to be faithful."
More on MSN Living: 8 most common reasons for divorce
Conversely, 25 percent of women also found "to be faithful" a tough vow to keep, while 23 percent of men had trouble with "for better or for worse."
Sixteen percent of women said "in sickness and in health" was the hardest vow, compared with a close 17 percent for men. Eighteen percent of men and 12 percent of women said "for richer, for poorer" was the biggest struggle.
But the survey didn't stop at marriage vows. They also asked couples which aspect of living with their partner they found most annoying. Thirty-six percent of respondents said "TV choices" drove them crazy, while 16 percent said household chores caused many annoyances.
Bing: Find out who got engaged over the holidays.
Sharing a bathroom came in third, followed by sharing a bed.
And the old stereotype about annoying in-laws may be officially outdated. Seventy-one percent of those polled said they get along well with their significant other's family.
Love at first sight? Fifty-eight percent of married people believe in it, as do 66 percent of unmarried couples in a relationship. Singles are split on the phenomenon—only 48 percent buy it.
What do you think—do these findings ring true? What do you think is the hardest marriage vow to keep?
Photo: Lane Oatey/Getty Images
More from The Heart Beat:
Is online dating causing divorce rates to rise?
Poll: Women don't marry the best sex of their lives
7 lost wedding ring stories with happy endings

beauty tips and style advice
You know that classic nightmare where you walk into school or work completely naked? That's how I feel when I'm having a bad hair day. Like I don't want anyone to look at me and it takes everything I have not to immediately turn around and run back home.

Victoria Beckham will share her fashion story and give inside access to her brand via The Skype Collaboration Project in January 2014.

Just when we thought Pamela Anderson's sleek pixie marked her biggest hair makeover this year, the star ditched her trademark blonde hue.

Yes! Lupita Nyong'O shows us how.

Take the health of your hair up a notch with these natural treatments

Nope, it's not your resume.

This is why a short wedding dress makes sense.

The Queen is a handbag trendsetter, apparently.

You know winter is here when you pull off your clothes and find the insides lined with a thin coating of tiny dry skin particles. (Am I alone here, or do I have more serious dry skin issues than I thought?)

Yesterday I popped by the Clear Clinic, a dedicated acne treatment center that a lot of people (including a Glamour beauty blogger or two) swear have helped cure them of the dreaded spots.

The first thing I noticed about this photo of Keira Knightley at a London gala last night was her 90s-chic makeup, featuring matte pale foundation and lots of black eyeliner.

It's the stuff of pinups, old Hollywood glamour, and even science study after study says guys really go for it. But that classic Rita Hayworth red doesn't necessarily flatter every complexion. We rounded up the absolute best reds for every skin tone, so you can breeze through the sea of cherries, raspberries, and any other scarlet fruit.