The 5 craziest looks from the Victoria's Secret Fashion Show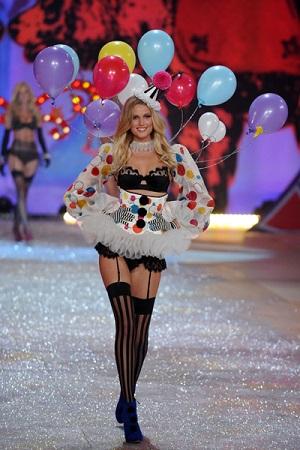 by
Laurel Pantin
, Glamour Magazine
You guys, I can't get over the Victoria's Secret Fashion Show. I'm beyond bummed that I wasn't there last night, so you'd better believe I've been trolling the Internet for the wildest looks. Because I know y'all have better things to do than look at image after image of flawless ladies in insane gear, I've rounded up the five most "OMG" looks.

Whee! How fun is this outfit? I wouldn't mind walking around with an entourage of balloons, just, you know ... not in my skivvies.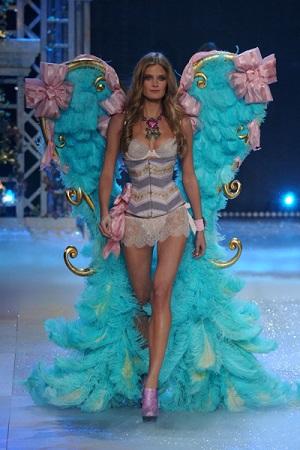 Related: 10 Wardrobe Essentials Every Woman Should Own





Hello, Constance! I'm digging these wings, probably because they remind me of something out of a Dr. Seuss book.
Related: 20 Date-Night Outfits Guys Love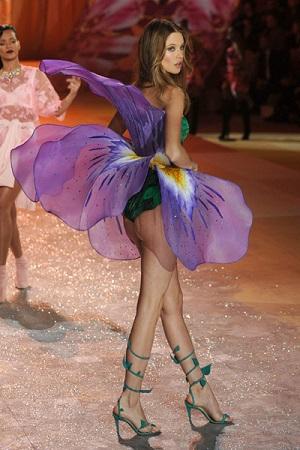 If you looked like this, being called a pansy would be a compliment.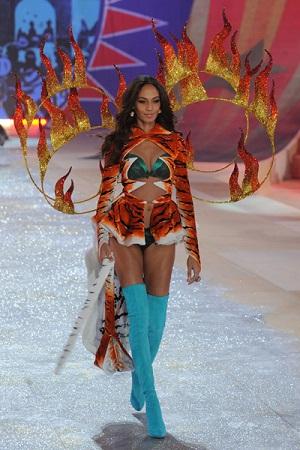 I can think of a bunch of guys who wouldn't mind falling in to this ring of fire. Har, har, har...
And finally...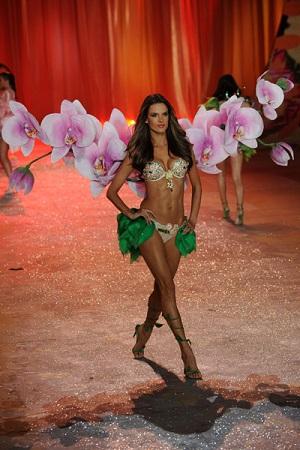 BANG! Alessandra as a rainforest orchid princess. Not sure anything can ever top this, ever.























What's your favorite over-the-top look from the show?

Photos: Getty

More from Glamour:
30 Reasons Being a Woman Is Awesome
The DOs and DON'Ts of Dating Multiple Men
35 New Ways to Wear Your Jeans


beauty tips and style advice
Even if everyone at school will be rocking their most festive shades of emerald on March 17, you don't want to end up looking like a Leprechaun in head-to-toe green.

How to dress your baby bump.

Things we learned backstage at the fall 2014 runway shows: Bold brows aren't going anywhere, bright green can actually look subtle, and glitter is amazing almost anywhere (within reason). Here, our favorite makeup looks of the season so far.

The fall runways showcased a broad range of hairstyles—braids, buns, ponytails, and even wigs. But there were unifying themes, too: A pervasive sense of ease; experimentation with texture; and an apparent belief that anything goes.

It's not always about the ladies of style. Check out these fashion icons.

Do you hear that? It's the sound of hundreds of cover bands beginning to tune their guitars and trying to remember the lyrics to "Shout." Ladies and gentlemen (but mostly ladies), it's nearly wedding season.

So, it hasn't snowed in nearly a week—does that mean it's summer yet? Well, almost. But alas, just because you're confident setting aside your trusty Sorel boots unfortunately doesn't mean you get to hop right into an itsy-bitsy-teenie-weenie yellow polka dot bikini just yet. Unless, of course, you're headed somewhere tropical in the next few weeks (lucky you!) and really do need to stock up on sexy swimsuits right now.

Getting away from it all for a bit? Your vacation wardrobe should be just like your plans: laid-back but totally fabulous. Take a cue from these celebrities, whose low-effort, high-style outfit ideas are officially on our must-copy list.

These fun and flattering vintage-style suits blend the best of the old with the best of the new.

Although it's not officially spring yet—the best time to start shopping for warm-weather clothes is now, while stores still have a good selection. Waiting until it's actually balmy enough to go bare-legged and short-sleeved leaves far too many factors to chance: what if your size sells out? Or the wrong color is left? And let's not forget about gross makeup stains from 10 other people trying it on!

From patriotic bikinis to retro two pieces, these celebs' stylish swimsuits will have you counting down to beach season! Check out your favorite stars rocking the hottest swim trends!

Neutral tones and beautiful metallics were a huge trend on the Oscars red carpet. And we saw so many dresses that would be exceptionally beautiful walking down the aisle. Here are our favorites!