Tried it! Eyelash extensions
What to expect at an eyelash studio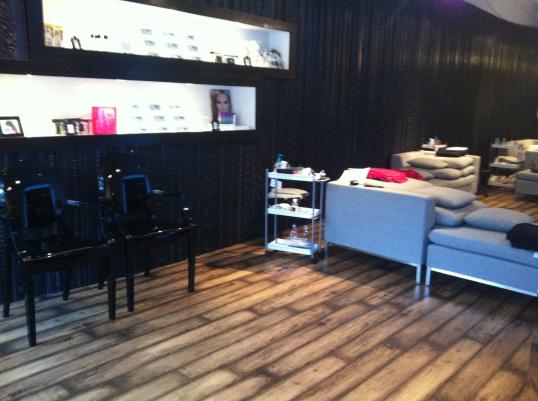 I'll admit it -- I'm vain. I might not be one for designer labels, but when I see women with crazy-long, super-thick lashes, I'm envious. I've tried every kind of mascara from the cult drugstore faves to the expensive Sephora stuff, trying to pump up the lashes I was born with, but mascara flakes off, clumps, makes my lashes look spidery (not cute), and sometimes gets onto my contact lenses, making my vision blurry at best.
Related: Beauty treatments: When to DIY and when to go pro?
So when I found out that there was such a thing as eyelash extensions, I was totally game. A friend of mine had them done, and they looked amazing! I made my appointment and couldn't wait to start batting my new little pretties.
When I walked into the salon, any unease I'd had was put to rest. At Noir Lash Lounge in Bellevue, Wash., I was greeted by a cheerful receptionist in a lovely modern studio with relaxing, dim lighting and a number of comfy-looking low couches. Neat.
My lash artist Kelsie was as cute as a button, with perfect (squeal!) lashes. She brought me to a couch, and I took off my boots and laid down as she got to work.
We spoke about my lashes, about what I wanted (more fullness, and a cat-eyed look), and she explained that she would be using high-grade surgical glue to attach individual synthetic lashes (made of polyester) to my real lashes. At first it was a bit unnerving to think about surgical glue being anywhere near my eyes, but Kelsie assured me it was a cinch -- she'd been doing lashes for more than a year.
Related: 13 of the worst beauty trends ever
Kelsie placed some cool gel pads underneath my eyes, and then taped my lower lashes down and out of the way. I was then instructed to close my eyes, and she used more tape on my upper lids to make her job easier. My eyes would remain closed for the entire procedure.
As my lash artist painstakingly applied my new lashes, I relaxed with a cozy blanket and made chit-chat. The entire procedure lasted about 90 minutes -- I asked whether anyone ever falls asleep and Kelsie admitted it happens all the time. I pictured myself dozing off and snoring and quickly determined I would be staying wide awake, thank you very much.
There was one weird incident where a woman entered the salon asking for a bag to carry her things (apparently she had a long walk ahead of her), and loudly peppered the receptionist with questions about pedicures, which the salon doesn't do. Lashes only, lady. She let out a "harrumph" upon learning about lash extensions -- apparently a novelty this lady wasn't too keen on. It was odd not to be able to watch what was going down, but entertaining nonetheless...
There was no pain at all during the extensions process. Once she was done, Kelsie applied a sealant to my new lashes to help them bond, and instructed me not to get them wet for 24 hours, and not to use oil-based products near my eyes as it will release the glue and they'll fall out faster. Agreeing to my new rules, I opened my eyes as Kelsie removed the tape and gel pads, and she handed me a mirror. Wow! I'd turned into a Kardashian in 90 minutes. Yeah!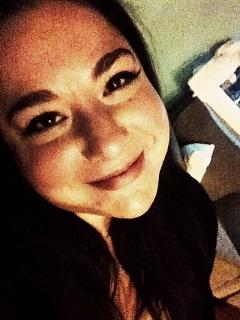 In order to keep my new lashes long and luscious, I'll need to go back in three to four weeks for a fill, which is about half the price of the full set ($75 for a full set; $40 for a fill at Noir). It's not cheap, but when I think about the cost savings of not having to use mascara, not having to replace my contact lenses quicker than need be, and the time savings of getting out the door in the morning, I'm a fan. Also, they just look great, and I'm OK with being superficial. Consider me hooked.
Bing: Learn more about eyelash extensions.
More from MSN Living:
Beauty advice mom got right
Beauty classics we can't get enough of
5 fashion myths debunked
beauty tips and style advice
That elusive, perfect-every-day haircut can be yours. Don't be skeptical, now; these sweet, shorter styles are as easy to pull off as they are flattering. So chop chop!

The wedding dresses on the spring 2015 runways were beautiful, breezy, and fresh—just like a breath of warm spring air. No matter where or when you'll say your vows (or how big or small your budget is), your dream wedding dress is just a few clicks away.

The results were crazy awesome.

There are no bad bodies, just bad jeans! Consider your denim problem areas solved (thanks to our 50-pair editor try-on).

Mascara wands are getting fatter, but that may not help your lashes. There's a better way to gain weight.

Three summers ago, I bought a pair of soft, white-calfskin Chanel loafers. I spent months trying to keep them pristine, but it wasn't long before a July thunderstorm left them and me soaked. I began steeling myself for what I thought was inevitable: a solemn drop in the trash. But once the loafers dried, I found the shoes' stained stitching—now storm-cloud gray—was lovely and a few new wrinkles in the leather were charming, like smile lines for shoes. I started to wear them freely—taking on puddles and tossing them onto the sand at the beach—and before long, they transformed. The roughened toe-tops reminded me of a welcoming, worn armchair, and a wet-and-hot summer had molded the material perfectly to my feet.

When the clock's ticking, digging though every compact in your bathroom is an exercise in frustration. What you need is one simple bag with a selection of products that help you pull yourself together as quickly as possible, at home or on the road. In it:

You know the freshly scrubbed, athletic look that defines American beauty? Turns out it's been centuries in the making.

According to Hollywood's top hairstylists, celebrity clients get sticky fingers when it comes to these no-fail products.

The American company that helped to popularize the shapewear trend has moved into the world of denim with a new jeans collection.

What to wear and what to avoid the next time you attend a wedding.

Want the most gorgeous hair of your life for your wedding day? Of course you do. Hairstylist Jen Atkin shares the top mistakes brides make that are getting in the way of that picture-perfect bridal hairstyle