Tried it! Eyelash extensions
What to expect at an eyelash studio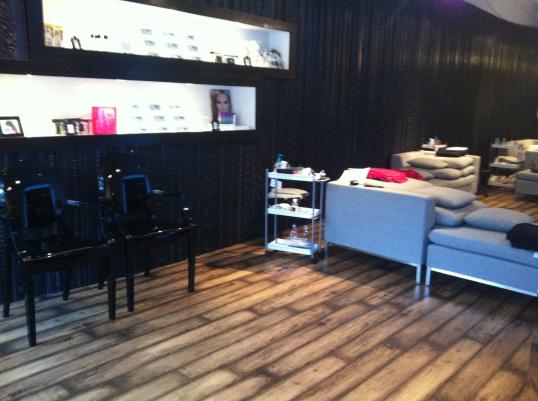 I'll admit it -- I'm vain. I might not be one for designer labels, but when I see women with crazy-long, super-thick lashes, I'm envious. I've tried every kind of mascara from the cult drugstore faves to the expensive Sephora stuff, trying to pump up the lashes I was born with, but mascara flakes off, clumps, makes my lashes look spidery (not cute), and sometimes gets onto my contact lenses, making my vision blurry at best.
Related: Beauty treatments: When to DIY and when to go pro?
So when I found out that there was such a thing as eyelash extensions, I was totally game. A friend of mine had them done, and they looked amazing! I made my appointment and couldn't wait to start batting my new little pretties.
When I walked into the salon, any unease I'd had was put to rest. At Noir Lash Lounge in Bellevue, Wash., I was greeted by a cheerful receptionist in a lovely modern studio with relaxing, dim lighting and a number of comfy-looking low couches. Neat.
My lash artist Kelsie was as cute as a button, with perfect (squeal!) lashes. She brought me to a couch, and I took off my boots and laid down as she got to work.
We spoke about my lashes, about what I wanted (more fullness, and a cat-eyed look), and she explained that she would be using high-grade surgical glue to attach individual synthetic lashes (made of polyester) to my real lashes. At first it was a bit unnerving to think about surgical glue being anywhere near my eyes, but Kelsie assured me it was a cinch -- she'd been doing lashes for more than a year.
Related: 13 of the worst beauty trends ever
Kelsie placed some cool gel pads underneath my eyes, and then taped my lower lashes down and out of the way. I was then instructed to close my eyes, and she used more tape on my upper lids to make her job easier. My eyes would remain closed for the entire procedure.
As my lash artist painstakingly applied my new lashes, I relaxed with a cozy blanket and made chit-chat. The entire procedure lasted about 90 minutes -- I asked whether anyone ever falls asleep and Kelsie admitted it happens all the time. I pictured myself dozing off and snoring and quickly determined I would be staying wide awake, thank you very much.
There was one weird incident where a woman entered the salon asking for a bag to carry her things (apparently she had a long walk ahead of her), and loudly peppered the receptionist with questions about pedicures, which the salon doesn't do. Lashes only, lady. She let out a "harrumph" upon learning about lash extensions -- apparently a novelty this lady wasn't too keen on. It was odd not to be able to watch what was going down, but entertaining nonetheless...
There was no pain at all during the extensions process. Once she was done, Kelsie applied a sealant to my new lashes to help them bond, and instructed me not to get them wet for 24 hours, and not to use oil-based products near my eyes as it will release the glue and they'll fall out faster. Agreeing to my new rules, I opened my eyes as Kelsie removed the tape and gel pads, and she handed me a mirror. Wow! I'd turned into a Kardashian in 90 minutes. Yeah!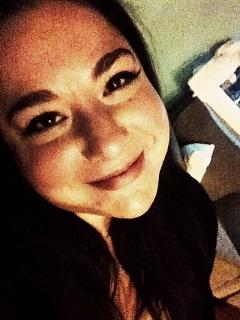 In order to keep my new lashes long and luscious, I'll need to go back in three to four weeks for a fill, which is about half the price of the full set ($75 for a full set; $40 for a fill at Noir). It's not cheap, but when I think about the cost savings of not having to use mascara, not having to replace my contact lenses quicker than need be, and the time savings of getting out the door in the morning, I'm a fan. Also, they just look great, and I'm OK with being superficial. Consider me hooked.
Bing: Learn more about eyelash extensions.
More from MSN Living:
Beauty advice mom got right
Beauty classics we can't get enough of
5 fashion myths debunked
beauty tips and style advice
So there are fashion mishaps. And then, there is the catastrophe known as....camel toe.

The top tips I've picked up thanks to my obsession with blowouts, highlights, and my favorite hairstylist.

Something happens to your head when you have a kid — not to mention your body completely changes, and you can barely recognize yourself through bleary eyes, a fog of tiredness, and matted hair from sleepless nights. Sounds sexy, right? But, when that glimmering light at the end of the tunnel is in the near distance and the kid actually starts to act like a human and sleep normal hours, just like magic, you start to look like your old self again.

Ever slip into the latest summer fashion trend and then realize it's not exactly traditionally attractive? So what? Today we're speaking out on behalf of our favorite awkward fashion trends, whether they're bulky, strangely proportioned, or just at the opposite end of sexy. If there's still something magnetic about its pull on you, we say go for it. It's all in the name of fashion.

One shopper's tweet of the emaciated-looking figure forced the store to take action.

Once the summer heat kicks in, it's all we can do not to slip into the breeziest beach dresses and flip-flops for the morning commute. So trust us when we say we understand that the humidity can have a powerful effect on your wardrobe — still, there are some things you just can't wear to your place of employment, no matter how hot it gets.

Wrinkle no blouse, tangle no jewelry, leave no beauty product behind, and still have room to spare.

Hue-changing dos we absolutely love.

Why your jean size varies from store to store.

Wait a month between waxing visits? Check. Pop a preappointment Advil? Duh. We all know the basics, but here are the tricks you don't know.

What to always—and never, ever—do to keep hair in top shape.

Get inspired to try these sweet and summery looks.