75% of women say they've purchased a designer knockoff
Are you one of 'em?
by
Tracey Lomrantz Lester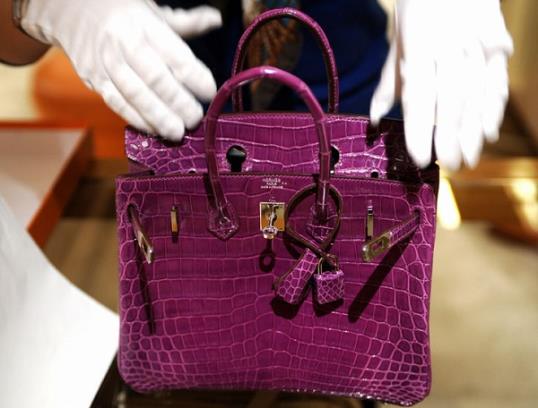 There may be nothing like the real thing, baby, but that doesn't mean American women are always willing to part with the cash required to buy authentic designer goods. According to a Reuters report on a new poll, "Three-quarters of women questioned in the poll admitted that they had knowingly purchased a counterfeit designer fashion item, and many said they had as many as five fake dresses, handbags, wallets, jewelry or pairs of shoes. More than half bought knockoffs because they couldn't afford the designer label, while 37 percent wanted to impress their friends or family. But nine percent simply couldn't tell the difference."
The most popular phony designer items were handbags and wallets, with dresses, jewelry, and shoes not far behind.

More from Glamour: Cute Boots for Every Budget

The negative effects of buying counterfeit goods is well-documented, from the intellectual property theft to the proceeds funding terrorism and human trafficking. They're also poorly made and illegal, but that doesn't seem to stop a whopping 75% of U.S. women from buying them anyway. Where do you ladies weigh in on the knockoff issue? Are you part of the majority who'd rather have the designer look, no matter how you get it, or are you staunchly anti-fake? Discuss.
Photo: AFP/Getty Images
More from Glamour:

10 Wardrobe Essentials Every Woman Should Own
The Best Coat for Your Body
10 Hot Date-Night Outfits (According to Guys)
60 Winter Nail Polish Ideas
Are you sure you want to delete this comment?
beauty tips and style advice
And before you ask, sorry, the $325 dress is SOLD OUT on Matches.com and DVF.com—you snooze, you loose.

Click through the slideshow to shop some of our spring favorites.

French braid? Been there. Fishtail? Done that. The newest styles are all about unexpected texture, major volume, and one man's wild imagination.

Long hair, don't care? Think again…

She dishes on the routine that keeps her looking polished, even when she's pulling up to the <i>Mad Men</i> set at 5 a.m. Plus, the fragrance that helps Christina get her Joan on.

For inspiration, we've rounded up gorgeous (and easy to replicate) wedding makeup looks from the red carpet.

With a few insider tricks, you can enjoy short hair 365 days of the year and have a gorgeous style on your wedding day. Wedding hairstyles for short hair do exist.

I'm beyond excited to finally ditch my winter coat and heavy layers, but I'm not so eager to ditch my tights. Let's just say my legs are not as smooth and bronzed as they were the last time I showed them off many, many months ago.

After a jam-packed week in New Zealand, Kate Middleton and Prince William finally enjoyed a day off, but as of last night (or this morning..? Ah, time change!) they're back on the road again.

These travel-sized beauty products will do double-duty while you're on the road.

Neatly sidestepping high fashion, the smiling, cheerful Kate Middleton is fast becoming the Duchess of Normcore.

This December, New Yorkers might notice something missing in the Christmas air.