You can now get Kate Middleton's wedding perfume in the states
And here's what it smells like...
Illuminum, the fragrance company that made Kate Middleton's wedding fragrance opened a new boutique in Henri Bendel's in New York City last week, and I stopped in to do some serious sniffing.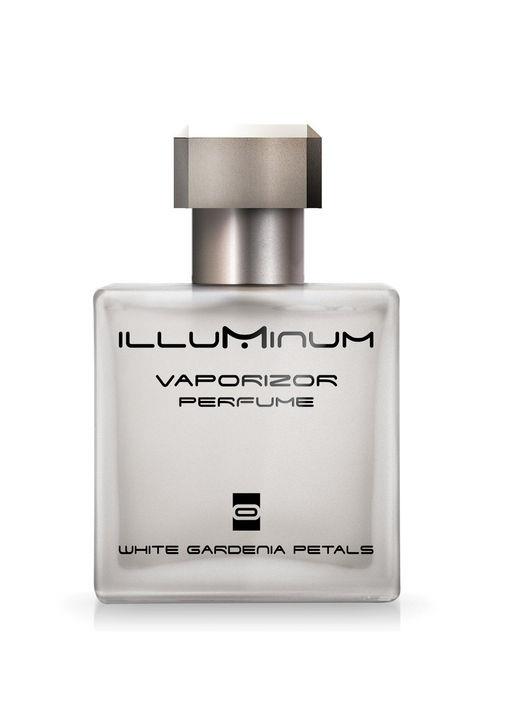 Now, first, I know you want to know what the royal wedding perfume smelled like, right?It was White Gardenia Petals, a really feminine blend of gardenia, ylang ylang, lily of the valley, and jasmine. It's like a spring garden in a bottle. 
More from Glamour: 25 celebrity hairstyles that make you want bangs

Now, a little about the company: Illuminum launched in the U.K. in January 2011 featuring a group of anonymous perfumers who create interesting combinations using high-quality ingredients in one of four categories: floral, citrus, musk, and oud. It's made quite a splash overseas, thanks to rich mixes that really last on skin, and now they've come to the U.S. with their first fragrance lounge. 
More from Glamour: 8 hair color ideas to try this fall

And, of course, all the editors at the event wanted to get a whiff of the Duchess's scent, but that's not the one I'm obsessed with. The one their fragrance expert matched me with based on the scents I'm usually drawn to: Black Musk.

It's complex and warm and delicious mix of patchouli, musk, and tonka bean, and it makes me want to glue my wrist to my nose every time I spray it on. No joke—it's that fantastic.

Curious? You can find part of the collection at henribendel.com. Or stop in next time if you find yourself around Midtown in NYC and get a whiff. 
More from Glamour:
10 wardrobe essentials every woman should own 
8 workout moves for a toned body in two weeks 
10 prettiest hair, nail and makeup looks for fall 2013 
10 things he's thinking when you're naked

Are you sure you want to delete this comment?
beauty tips and style advice
OK, you're pushing 30 . . . don't panic! Even if you were a complete antiaging recluse in your 20s, there is still time to enter the next decade with endless grace and fewer wrinkles. And who better to steal skin care secrets from than the actresses who remain looking forever young? These Hollywood starlets may be in their 30s, but there's nary a dark spot in sight. Their beauty favorites range from drugstore classics to cult luxury elixirs and even a DIY recipe. With this shopping list under your belt, you can celebrate your 30s without a worry line in sight.

Instead of just slapping on five creams—then washing your face because, seriously, that stuff is heavy—follow the lead of the pros.

Forget about simple straightening--the flat iron is so much more versatile than that.

Assuming that you've had tons of practice doing your own makeup on a daily basis, attempting to do it yourself on your wedding day actually isn't that much more difficult. After all, no one knows your face better than you do, and chances are you have many of the tools and products that you need for the big day right at your fingertips—you just need to know how to use them.

There's a particular episode of 30 Rock ("Black Light Attack!", for all the fellow 30 Rock historians out there) in which Jane Krakowski's youth-obsessed character Jenna goes on a Gossip Girl audition. She thinks it's for the role of an Upper East Side high schooler, but as she learns in the middle of the tryout, it's for that of her mother instead. While Tina Fey's brilliant Liz Lemon later tries to talk Jenna off the cliff, she says, "You can try to fight getting older. You can be like Madonna, and cling to youth with your Gollum arms. Or you can be like Meryl Streep and embrace your age with elegance."

Save money and look great.