You can now get Kate Middleton's wedding perfume in the states
And here's what it smells like...
Illuminum, the fragrance company that made Kate Middleton's wedding fragrance opened a new boutique in Henri Bendel's in New York City last week, and I stopped in to do some serious sniffing.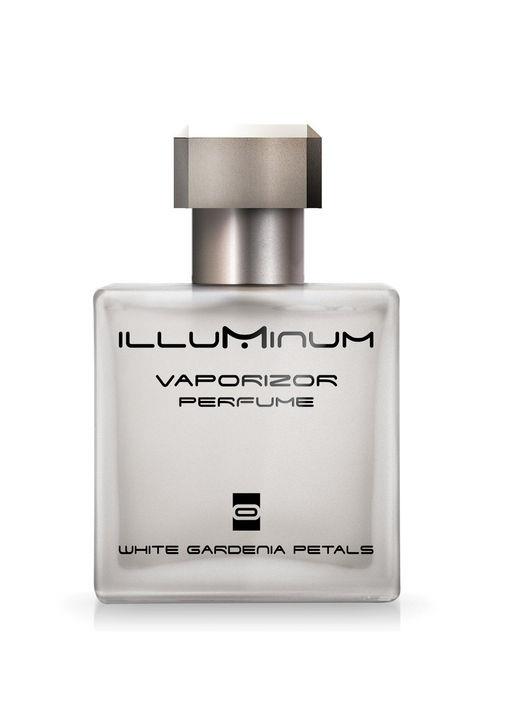 Now, first, I know you want to know what the royal wedding perfume smelled like, right?It was White Gardenia Petals, a really feminine blend of gardenia, ylang ylang, lily of the valley, and jasmine. It's like a spring garden in a bottle. 
More from Glamour: 25 celebrity hairstyles that make you want bangs

Now, a little about the company: Illuminum launched in the U.K. in January 2011 featuring a group of anonymous perfumers who create interesting combinations using high-quality ingredients in one of four categories: floral, citrus, musk, and oud. It's made quite a splash overseas, thanks to rich mixes that really last on skin, and now they've come to the U.S. with their first fragrance lounge. 
More from Glamour: 8 hair color ideas to try this fall

And, of course, all the editors at the event wanted to get a whiff of the Duchess's scent, but that's not the one I'm obsessed with. The one their fragrance expert matched me with based on the scents I'm usually drawn to: Black Musk.

It's complex and warm and delicious mix of patchouli, musk, and tonka bean, and it makes me want to glue my wrist to my nose every time I spray it on. No joke—it's that fantastic.

Curious? You can find part of the collection at henribendel.com. Or stop in next time if you find yourself around Midtown in NYC and get a whiff. 
More from Glamour:
10 wardrobe essentials every woman should own 
8 workout moves for a toned body in two weeks 
10 prettiest hair, nail and makeup looks for fall 2013 
10 things he's thinking when you're naked

Are you sure you want to delete this comment?
beauty tips and style advice
Wide-leg pants are blowing up. Six women show us how to style a pair by Lauren Ralph Lauren.

It's the best and worst time to be a single girl in the dating world. On the one hand, past generations of women didn't have the freedom, financial independence, access to birth control (depending on your state and employer, of course), or plethora of options to meet new people—online and off—that we enjoy today. On the other hand, they also didn't have to worry about sexting, selecting the best selfie for their profile picture, or accidentally swiping right on a coworker.

If you're anything like me, you probably haven't gone anywhere near a hair accessory for years—save for the few stretched-out Goody elastics tumbling around at the bottom of your handbag, the slightly rusty bobby pins gathering dust at the back of your medicine cabinet or that scrunchie you use to pull your hair back when washing your face in the morning. For as long as I can remember, hair adornments have been slapped with somewhat of a childish reputation; when's the last time you saw a girl over the age of 11 wearing a barrette or witnessed a woman past her teen years sporting a headband?

When it's hot and humid, pulling your hair into a ponytail is practical. But it can also be fun, easy, unexpected, and mind-blowingly gorgeous. Here, stunning summer hair ideas inspired by our favorite runway and red-carpet looks of the moment—plus expert tips on how to re-create them.

Sure, sunglasses protect your eyes and help you see, but they can also lend an instant, undeniable cool factor to just about anyone. Said cool factor is most apparent when sunglasses fit well, balance your features, and look like they were made for your face. Because one-size-flatters-all shades are unfortunately not a thing, we asked Bobbi Brown, makeup artist, glasses expert, and author of the new book Bobbi Brown: Everything Eyes, for her top tips for finding flattering sunglasses for every face shape.

The leading ladies who make summer beauty look effortless.

Chic accessories for every wedding style.

When it comes to lounging on the beach in the buff, turns out that Germans and Austrians are the most comfortable with their birthday suits, according to a worldwide survey of beachgoing habits around the world.

Chic time-tested shades you'll love for this summer.

Our top picks for staying cool this summer.

Does makeup make you feel more or less like yourself? These women — some makeup junkies, some who never touch the stuff — were brave enough to be photographed with half their faces made up by a pro and half their faces totally bare.

Chic ensembles for every woman.