Gwyneth Paltrow swears off this beauty treatment
Actress says it made her look like Joan Rivers.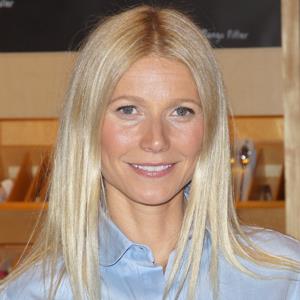 by Amy Wicks

Gwyneth Paltrow has been in a sharing mood lately. She's talked about her recent change in diet due to anemia and how it affected her marriage. She's talked about opening a blow-dry bar with her trainer and her new book, "It's All Good: Delicious, Easy Recipes that Will Make You Look Good and Feel Great."

More from Glamour: 8 easy ways to get glowing skin

Now she's tackling a topic that most actresses are afraid to admit to: Botox. Paltrow has been looking better than ever these days, but she said it's not due to Botox. At least, not anymore. "I've probably tried everything," she told Harper's Bazaar. "I would be scared to go under the knife, but you know, talk to me when I'm 50. I'll try anything. Except I won't do Botox again, because I looked crazy. I looked like Joan Rivers."

More from Glamour: 10 things that should be on every girl's beauty bucket list
 
At the moment, she's taking on a less hard-core skin routine. "I really used to be bad with products, but now I exfoliate every night and use a lot of organic oils on my face," she said. (She's a Sonya Dakar fan.) "And I have a great dermatologist in LA who gave me this amazing laser the last time I was there. It's called Thermage. It's not invasive. I went out to dinner right afterward and I didn't look crazy, but it's quite painful. It feels like someone's smacking your face with a rubber band that has an electric shock in it. But I would do it again, because I feel like it took five years off my face."

Tell us on Facebook: Do you find Paltrow's candor about her skin refreshing? Are you a fan or think you've been seeing too much of her lately?

More from Glamour:
10 Wardrobe Essentials Every Woman Should Own
2013's Most Wearable Fashion Trends
Cringeworthy Fashion DON'Ts
Bing: Gwyneth Paltrow cookbook

Photo: 2013 Jim Spellman/WireImage/G​etty Images
beauty tips and style advice
And before you ask, sorry, the $325 dress is SOLD OUT on Matches.com and DVF.com—you snooze, you loose.

Click through the slideshow to shop some of our spring favorites.

French braid? Been there. Fishtail? Done that. The newest styles are all about unexpected texture, major volume, and one man's wild imagination.

Long hair, don't care? Think again…

She dishes on the routine that keeps her looking polished, even when she's pulling up to the <i>Mad Men</i> set at 5 a.m. Plus, the fragrance that helps Christina get her Joan on.

For inspiration, we've rounded up gorgeous (and easy to replicate) wedding makeup looks from the red carpet.

With a few insider tricks, you can enjoy short hair 365 days of the year and have a gorgeous style on your wedding day. Wedding hairstyles for short hair do exist.

I'm beyond excited to finally ditch my winter coat and heavy layers, but I'm not so eager to ditch my tights. Let's just say my legs are not as smooth and bronzed as they were the last time I showed them off many, many months ago.

After a jam-packed week in New Zealand, Kate Middleton and Prince William finally enjoyed a day off, but as of last night (or this morning..? Ah, time change!) they're back on the road again.

These travel-sized beauty products will do double-duty while you're on the road.

Neatly sidestepping high fashion, the smiling, cheerful Kate Middleton is fast becoming the Duchess of Normcore.

This December, New Yorkers might notice something missing in the Christmas air.