The 10 craziest celebrity beauty looks of 2012
What-the-heck-is-going-on-here red-carpet beauty moments.
by
Petra Guglielmetti
This year was jam-packed with
what-the-heck-is-goi​ng-on-here
red-carpet beauty moments that made our jaws hit the floor--or just really confused us. Here are the top 10 craziest celebrity beauty looks of 2012, in no particular order. (Oh, and in the spirit of solidarity with the stars we're picking on, I included a couple instances where we originally actually called the look a Do before promptly being told otherwise by our readers. Hey, just like these celebs, we can't get it right
every
time!)
1.
Jennifer Love Hewitt
starred in
When Fake Eyelashes ATTACK!
Seriously--these enormous, spidery fake lashes could scare a Kardashian.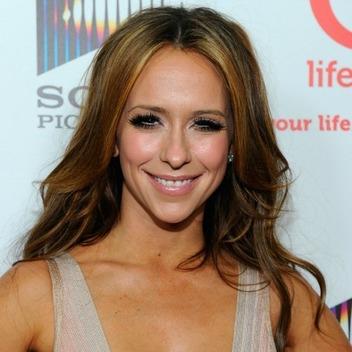 More from Glamour: 11 Actresses' Awkward Audition Tapes

2. The ordinarily impeccable Brooklyn Decker confused us with this neon-laced bird's nest hairstyle. Temporary insanity?
3. Jennie Garth gone goth--just ... not a good idea.
More from Glamour: Our Favorite TV Gal Pals

4. Sophia Bush tried on sheepdog bangs that covered fully 1/3 of her pretty face.
5. Tyra Banks scared the crap out of everyone with this up-to-the-brows eye makeup (and creepy exaggeration of her signature smize).
6. Demi Lovato took the wrapped-ponytail concept to uncomfortable new heights. Was that a leather whip in her hair?
7. January Jones showed us all how to shrink our eyes by wearing tons of shimmery eyeshadow sans eyeliner.
8. A cow came along and licked/gnawed Zac Efron's head, but even though his hair looked ridiculous, you still wanted to make out with him.
9. Debra Messing's lash curler turned against her.
10. Penelope Cruz forgot to blend her bronzer and walked the red carpet with brown cheekbones.
So there you have them--the most memorable celebrity beauty misses of 2012. We can only imagine the wacky moments that 2013 will bring, but in the meantime, I'm pretty sure that image of Tyra Banks will continue to haunt our dreams.
Which of these do you thin wins biggest beauty miss of 2012?

Bing:
Crazy celebrity fashion
Photos: Getty Images

More from Glamour:

60 Winter Nail Polish Ideas
Cute Boots for Every Budget
10 Hot Date-Night Outfits (According to Guys)
beauty tips and style advice
The wedding dresses on the spring 2015 runways were beautiful, breezy, and fresh—just like a breath of warm spring air. No matter where or when you'll say your vows (or how big or small your budget is), your dream wedding dress is just a few clicks away.

The results were crazy awesome.

There are no bad bodies, just bad jeans! Consider your denim problem areas solved (thanks to our 50-pair editor try-on).

Mascara wands are getting fatter, but that may not help your lashes. There's a better way to gain weight.

Three summers ago, I bought a pair of soft, white-calfskin Chanel loafers. I spent months trying to keep them pristine, but it wasn't long before a July thunderstorm left them and me soaked. I began steeling myself for what I thought was inevitable: a solemn drop in the trash. But once the loafers dried, I found the shoes' stained stitching—now storm-cloud gray—was lovely and a few new wrinkles in the leather were charming, like smile lines for shoes. I started to wear them freely—taking on puddles and tossing them onto the sand at the beach—and before long, they transformed. The roughened toe-tops reminded me of a welcoming, worn armchair, and a wet-and-hot summer had molded the material perfectly to my feet.

When the clock's ticking, digging though every compact in your bathroom is an exercise in frustration. What you need is one simple bag with a selection of products that help you pull yourself together as quickly as possible, at home or on the road. In it:

You know the freshly scrubbed, athletic look that defines American beauty? Turns out it's been centuries in the making.

According to Hollywood's top hairstylists, celebrity clients get sticky fingers when it comes to these no-fail products.

The American company that helped to popularize the shapewear trend has moved into the world of denim with a new jeans collection.

What to wear and what to avoid the next time you attend a wedding.

Want the most gorgeous hair of your life for your wedding day? Of course you do. Hairstylist Jen Atkin shares the top mistakes brides make that are getting in the way of that picture-perfect bridal hairstyle

So there are fashion mishaps. And then, there is the catastrophe known as....camel toe.