The 10 craziest celebrity beauty looks of 2012
What-the-heck-is-going-on-here red-carpet beauty moments.
by
Petra Guglielmetti
This year was jam-packed with
what-the-heck-is-goi​ng-on-here
red-carpet beauty moments that made our jaws hit the floor--or just really confused us. Here are the top 10 craziest celebrity beauty looks of 2012, in no particular order. (Oh, and in the spirit of solidarity with the stars we're picking on, I included a couple instances where we originally actually called the look a Do before promptly being told otherwise by our readers. Hey, just like these celebs, we can't get it right
every
time!)
1.
Jennifer Love Hewitt
starred in
When Fake Eyelashes ATTACK!
Seriously--these enormous, spidery fake lashes could scare a Kardashian.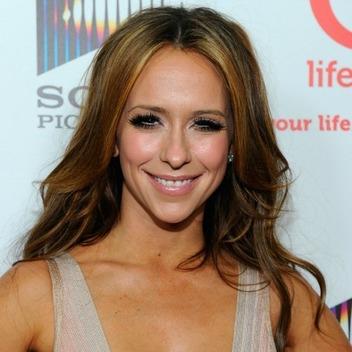 More from Glamour: 11 Actresses' Awkward Audition Tapes

2. The ordinarily impeccable Brooklyn Decker confused us with this neon-laced bird's nest hairstyle. Temporary insanity?
3. Jennie Garth gone goth--just ... not a good idea.
More from Glamour: Our Favorite TV Gal Pals

4. Sophia Bush tried on sheepdog bangs that covered fully 1/3 of her pretty face.
5. Tyra Banks scared the crap out of everyone with this up-to-the-brows eye makeup (and creepy exaggeration of her signature smize).
6. Demi Lovato took the wrapped-ponytail concept to uncomfortable new heights. Was that a leather whip in her hair?
7. January Jones showed us all how to shrink our eyes by wearing tons of shimmery eyeshadow sans eyeliner.
8. A cow came along and licked/gnawed Zac Efron's head, but even though his hair looked ridiculous, you still wanted to make out with him.
9. Debra Messing's lash curler turned against her.
10. Penelope Cruz forgot to blend her bronzer and walked the red carpet with brown cheekbones.
So there you have them--the most memorable celebrity beauty misses of 2012. We can only imagine the wacky moments that 2013 will bring, but in the meantime, I'm pretty sure that image of Tyra Banks will continue to haunt our dreams.
Which of these do you thin wins biggest beauty miss of 2012?

Bing:
Crazy celebrity fashion
Photos: Getty Images

More from Glamour:

60 Winter Nail Polish Ideas
Cute Boots for Every Budget
10 Hot Date-Night Outfits (According to Guys)
beauty tips and style advice
After a jam-packed week in New Zealand, Kate Middleton and Prince William finally enjoyed a day off, but as of last night (or this morning..? Ah, time change!) they're back on the road again.

These travel-sized beauty products will do double-duty while you're on the road.

Neatly sidestepping high fashion, the smiling, cheerful Kate Middleton is fast becoming the Duchess of Normcore.

This December, New Yorkers might notice something missing in the Christmas air.

When Madonna posted an image of herself wearing a full on Game of Thrones Khaleesi costume on Instagram last week we weren't exactly surprised—this is the woman who rolled into the Grammy Awards wearing a tuxedo and a grill earlier this winter, so why not celebrate the Jewish holiday of Purim with a leather corset and a pair of tiny dragons? Still, we were hypnotized by her white-blonde, braided Daenerys Targaryen hair. Functioning as a bleached out cultural weather vane of sorts, it tapped into multiple obsessions at once—the return of "Game of Thrones" to HBO, spring's new extreme hair lengths and, most notably, fashion's current platinum mania. Our own love of ice-blonde hair—which transforms any look from everyday to extraordinary—has been well documented of late, but last night's Game of Thrones premiere sent our platinum fever into overdrive. In celebration of fashion's favorite hair color, a look at the best platinum moments in history.

While you were sleeping, fast retail chain H&M H&M announced that its next designer collaboration is with Alexander Wang.

Formal, beachy, country club-chic or gorgeously rustic whatever the setting calls for, we've found a bevy of beautiful dresses to wear to a wedding this season.

Puffy, tired, weary no more. These tips take years off and create that "I slept great, thanks!" effect.

Top dermatologists, cosmetic chemists, makeup artists, and hairstylists reveal quick tips and tricks that can peel back years in a matter of seconds

We're all for sartorial freedom, but there are certain once-on-trend items that, when worn today, appear anything but current. Consider this your official out list.

If you're a practitioner of reselling your clothes—a good way to clear out some space in your wardrobe and make a few extra bucks—you might already be familiar with San Francisco-based thredUP.

A picture may be worth a thousand words, but emoji must be worth at least a million. Here we show you how to channel your favorites: Go ahead, express yourself!