Look awesome when you feel like garbage
Just because you feel awful, doesn't mean you have to look like it.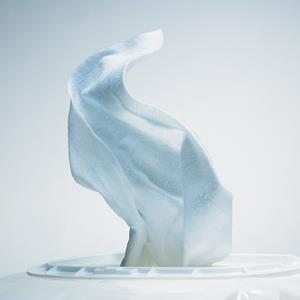 By Shannon Ray, Allure 2012 Blogger Of The Year, Allure magazine

Shannon Ray was the winner of the 2012 Allure Beauty Blogger Awards and is now contributing to the Daily Beauty Reporter.

'Tis the season for everyone around you to start dropping like flies. Okay, it's not that dramatic, not dying or anything—I mean getting that cold/SARS/bird or swine or feline flu/whatever that disease was in Contagion. (It's hard to focus on the details when you're honed in on Matt Damon being a sexy ass single dad throwing faux proms for his teenaged daughter.) But odds are, you will be befallen at some time this season with some kind of nastiness. And just because you may be FEELING like complete crap, doesn't mean that you must LOOK like Vada Sultenfuss's dad is totally working you over.

Related: The 10 Commandments of Mascara

Bright eyed and bushy tailed. If the eyes are the window to the soul, or whatever, you better lock those nasty I've-been-lying-in-a​-sick-bed-made-solel​y-from-snotty-tissue​ ghouls up tight. The best way to achieve that is by using a combination of concealer and highlighter in that triangle under your eye from the inner to the outer corner. Use mostly a creamy concealer that is just a smidge (that's a completely scientific term) lighter than your skin tone, and pat in over those dreadful dark circles that are sure to be accumulating under your tired-ass peepers. And if it works for you, mix the concealer with just a touch of highlighter to add even more light to the area. Now no one will be able to tell that you've been up all night watching re-runs of Doogie Howser and coughing your brains out.

Related: The 6 Most Flattering Haircuts for Round Faces

Get that mop looking right. Another tell-tale sign of feeling gross-ness is having totally unruly, insane bed head. Times when instead of wild, sexy Carrie Bradshaw hair, you've got more of a Terry Bradshaw look happening. (I'm assuming that's a bad thing. I know nothing of sports. Bleh.) You have a couple of options here to remedy this. The most time consuming would be to actually wash your hair. Now, I know that this seems more physically taxing than walking the Great Wall at this point, but having really clean, fresh to death hair really does make a lady feel better. If Pantene-ing yourself into oblivion just sounds too outrageous for your worn-out self, might I suggest a strong top knot? I know, I know. You've probably burned yourself out on the 2012 hairstyle du jour, but stick with me for a minute, will you? If you follow your cheekbones straight back and put your bun right at that level, you get an instant lifted, awake look. There's a reason why that mess won't die. It makes us all look roughly 7% better. (I made that figure up. Whatever.)

Add some color to your mug. NOTHING screams "I'm a sick ol' b" more than a pallid, washed-out tone to your usually vibrant face. Luckily, we've got hordes of color cosmetics on our side to help eradicate that crap. Start by applying a pinky blush to the apples of your cheeks. If you're on the fair side, stick with a lighter shade, while the darker toned ladies can go for the more vibrant pinks. That alone should force some life back into your feeble face. Now, you might now want to actually follow Grandma's advice for once, and not leave your house without something on your lips. To bring a natural flush back to those puppies, use a lip stain, followed by a little lip balm to maintain moisture.

Related: Top 21 Drugstore Beauty Bargains

Sweet nothings. You've most likely been cooped up while recuperating in a closed-up house or apartment. Your last task is to blast away your sickly sadness with some fresh fragrance. Stay away from the musky stuff, and go for the sweet stuff. You can even get all Jennifer Love Hewitt on that ass, and reach straight for the vanilla extract to dab on your wrists. What's better than smelling like a cookie? Or a cake? Or a cookie cake? (The answer is nothing, obviously.)

Phew! You're now ready for public consumption, or to just lie glamorously in your sick bed like Blanche Devereaux. It's your life, people, I just provide the tips—and prevent you from looking like an extra from the Thriller video. You're welcome.

Photo: Hans Neleman/Getty Images


More from Allure:
The 12 Best Eye Creams
Best of Beauty 2012
The 10 Most Gorgeous Hair-Color Ideas for Brunettes


 

beauty tips and style advice
Finding stylish and comfortable shoes for your trip abroad is easier said than done. Check out these 5 shoes that will save your feet during your next trip.

Stylish dresses made unforgettable by the famous.

Don't pack in your warm-weather favorites just yet!

This week's surprise announcement about Kate Middleton's pregnancy has already sparked speculation on what the Duchess will be wearing with her soon-to-be spare heir. What's more, the spring 2015 collections in New York are providing Middleton with plenty of maternity-friendly ideas for day and night. Here, we pinpoint six looks that should carry the Duchess through her third trimester.

Style inspiration doesn't just come from the runway. Every Fashion Week, we look far beyond the shows themselves—from the designers and the traveling troupes of editors to the models, photographers, and showgoers, all sorts of style tribes are out hitting the pavement. To refresh our fall closet, we look to eight chic cliques, from the front-row power couples to street-style bloggers. Even better? Getting the look of your favorite tribe has never been easier—everything we've pulled is $100 or less.

Autumn is upon us, and we've got sweaters, coats and booties on our minds! Below are the first things we'll be buying (or have already bought!) to kick off next season.

As autumn approaches and the opportunity for days spent lying by the beach begins to wind down, there comes a time to trade the sand-strewn sandals of summer in for the bright, shiny new footwear of fall. And what's the best way to kick off your closet in preparation for a brisk temperature drop? The boot. From animal print to glittery, hiking to fringed, our fall boots include everything you need to start the season off on the right foot.

No matter what the era, denim is always a staple. From blue to black, acid-washed, studded, and shredded, there's a denim to fit any mood (or body type). For this fall (and back-to-school month), we've rounded up our favorite picks of this all-American classic: Whether we are inspired by a nineties Kate Moss, Rihanna's affinity for fringe, or model off-duty looks, our elevated denim guide is guaranteed to refresh your wardrobe just in time for the new season.

Beachy waves, soft strands—you can have the dream locks you've always wanted.

You already know wearing white after Labor Day is cool. But menswear is reinventing itself rapidly, leaving some long-held mandates by the wayside, not to mention a bunch of men with a lot of questions. Sure, some style laws are truly inviolable. Showing a quarter-inch of cuff will always be crucial, but with designers and dandies flaunting so many former taboos it's hard to tell what's in play these days. So we thought we'd take this opportunity to let you know which rules no longer apply.

With every changing season, our shopping lists seem to grow and grow and grow . . . and yet our bank accounts somehow stay exactly the same! But don't fret, you can capture all the best fall trends straight from the runway without breaking the bank. Whether you're yearning for cozy knits, statement necklaces, or bold graphic pieces, our Fall Fashion Guide gives you the best looks—all for less than $100.

Allow us to be frank: Fashion Week is a bit of a misnomer. What with the global sprawl of shows—from New York to London to Milan to Paris—it really should be Fashion Month. (Or Fashion Forever.) Either way, what better way to kick off the marathon of shows, after-parties, flights, and appointments than with our comprehensive A-to-Z guide to all things Fashion Week? Here, find out what to do, eat, see, wear, and keep your eye on this season.