Designers sketch gift ideas for the new Prince of Cambridge
Designers share their ideas on fab gifts for the royal baby.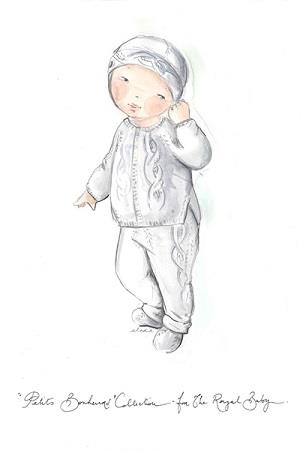 The world has been eagerly awaiting the birth of the royal baby, and now that he has finally arrived (congrats to Will and Kate on their new little boy!), the world is going nuts over everything even remotely related to the new bundle of joy.

Case in point: what will the royal baby wear? What designer will score the dubious honor of being chosen to design his rattle? What brand of onesies will he make his debut in?

Living celeb style: Kate Middleton's maternity style

While we all hang out and wait for the answers to these questions, the fashion designers have already been hard at work coming up with possible options as to what the royal baby's wardrobe will possibly consist of.

Living celeb style: Most stylish royals around the world

Women's Wear Daily tackled the task, asking prestigious designers, including 
Karl Lagerfeld, Christian Lacroix, Dior and Vera Wang, their thoughts on some gift ideas for the mini Prince of Cambridge.  From a pacifier in the shape of a crown (designed by Karl Lagerfeld) to a collection of high-end, ornate babywear designed by Christian Dior, the designers have been hard at work creating sketches of their visions. 

The Family Room: The future of the royal monarchy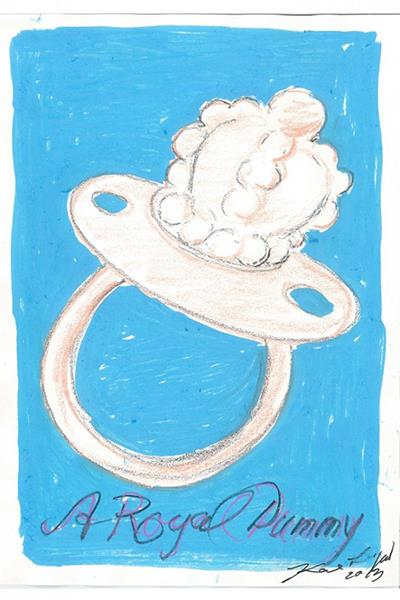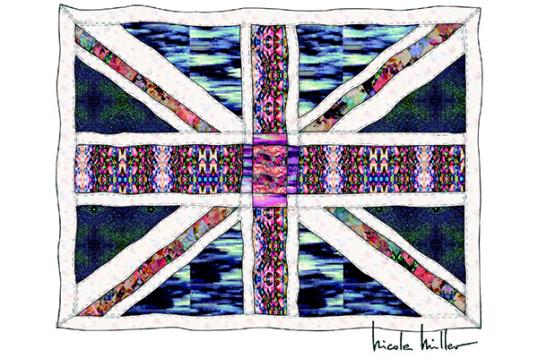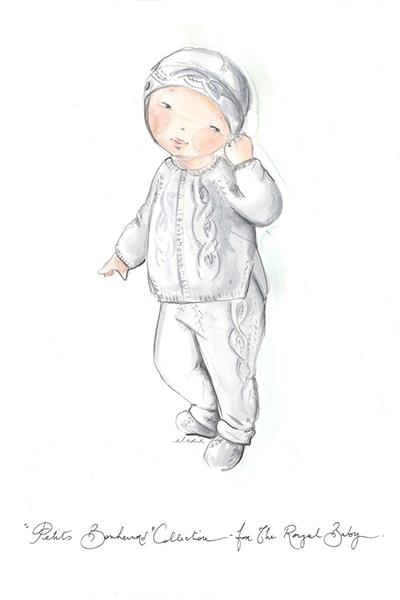 Vera Wang even drafted up a sketch of an engraved silver rattle.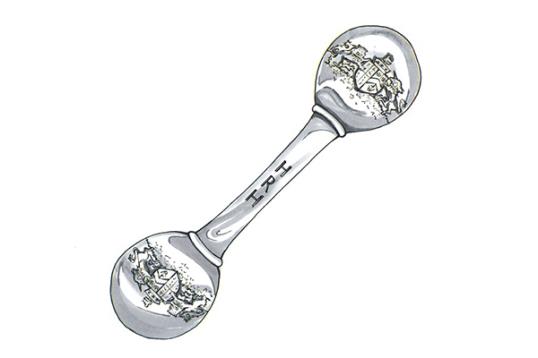 Tell us: Which sketch is your favorite?

Subscribe to Simply Chic | Friend us on Facebook | Follow us on Twitter | Find us on Pinterest

More Simply Chic...
A look back at royal mom Kate Middleton's 5 best maternity looks
Surfing in stilettos is officially a thing now
Unattractive people more likely to be bullied at work
Photos: Royal baby gifts // Courtesy of WWD, http://aka.ms/WWD-ro​yal-baby-booty
Are you sure you want to delete this comment?
beauty tips and style advice
These travel-sized beauty products will do double-duty while you're on the road.

Neatly sidestepping high fashion, the smiling, cheerful Kate Middleton is fast becoming the Duchess of Normcore.

This December, New Yorkers might notice something missing in the Christmas air.

When Madonna posted an image of herself wearing a full on Game of Thrones Khaleesi costume on Instagram last week we weren't exactly surprised—this is the woman who rolled into the Grammy Awards wearing a tuxedo and a grill earlier this winter, so why not celebrate the Jewish holiday of Purim with a leather corset and a pair of tiny dragons? Still, we were hypnotized by her white-blonde, braided Daenerys Targaryen hair. Functioning as a bleached out cultural weather vane of sorts, it tapped into multiple obsessions at once—the return of "Game of Thrones" to HBO, spring's new extreme hair lengths and, most notably, fashion's current platinum mania. Our own love of ice-blonde hair—which transforms any look from everyday to extraordinary—has been well documented of late, but last night's Game of Thrones premiere sent our platinum fever into overdrive. In celebration of fashion's favorite hair color, a look at the best platinum moments in history.

While you were sleeping, fast retail chain H&M H&M announced that its next designer collaboration is with Alexander Wang.

Formal, beachy, country club-chic or gorgeously rustic whatever the setting calls for, we've found a bevy of beautiful dresses to wear to a wedding this season.

Puffy, tired, weary no more. These tips take years off and create that "I slept great, thanks!" effect.

Top dermatologists, cosmetic chemists, makeup artists, and hairstylists reveal quick tips and tricks that can peel back years in a matter of seconds

We're all for sartorial freedom, but there are certain once-on-trend items that, when worn today, appear anything but current. Consider this your official out list.

If you're a practitioner of reselling your clothes—a good way to clear out some space in your wardrobe and make a few extra bucks—you might already be familiar with San Francisco-based thredUP.

A picture may be worth a thousand words, but emoji must be worth at least a million. Here we show you how to channel your favorites: Go ahead, express yourself!

11 earth-friendly beauty products we love.