When Women Feel Most Attractive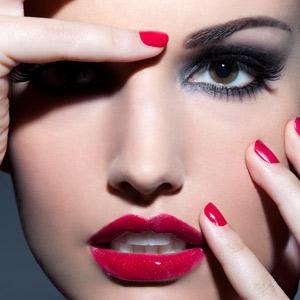 When do women feel their "hottest?" When they're all dolled up and wearing something that complements their figure and complexion, says a new study.

According to Sara Wolverson of Superdrug, who researched 1,000 women for a study on what makes them feel their best, the winning combo for feeling sexy is a French manicure, glam curly hair and smoky eye makeup—but nothing too over the top.

Related: 10 Ways to Look and Feel More Polished

The study found that the majority of women rarely feel confident in themselves unless they leave the house wearing classic clothes (a pencil skirt earned high marks, as well as high heels and tight tees) and perfectly applied makeup. The bottom line is that the classic, well-groomed look keeps coming back. 

Related: The Style: 9 Fall Favorites to Try Now

"Modern women know what they like when it comes to makeup and fashion," Wolverson said in an article for Digital Hub. 

"It's fascinating that while women devour fashion and beauty magazines this research proves that classic always wins out. We may want to look at the latest fashion icons, but we don't always want to look like them.

"What seems to be important is looking more classic and elegant than casual or urban, which means women are opting for clothes which complement their figure, and make up which suits their complexion and colouring."

Related: 50 Beauty Products to Buy Before You Die

So despite all the trends in makeup and fashion, it looks as though classic and subtly sexy win overall. The study proves that women like to put on makeup and get dressed up, but at the end of the day they want their look to be classic, sophisticated and sexy, not anything too risqué, and they also don't want to look disheveled.

"There's a time and place for wild and wacky makeup and hair but for the everyday perfect look the classic option is a winner," Wolverson said.

Tell us: When do you feel most sexy?

Photo: Andreas Kuehn/Getty Images

beauty tips and style advice
Click to see 10 must-have hair tools to streamline your beauty routine.

See 9 of the prettiest holiday hair accessories for the holidays.

Here's how to choose the neckline style that looks best on you.

This season, let your nails be as merry—and bright—as your mood.

Sure, a little black dress or le smoking is always on par for the party scene, but who says holiday dressing has to be so cut and dry? We have 15 ideas for switching it up this season—getting festive just got a whole lot more fun.

Super-fast (and easy) hair, makeup, and nail ideas that'll make you party-ready in minutes. Sorry, no more last-minute bailing because you're running late.

From straight and sleek to intricate braids and sky high topknots, some celebs just know how to do party hair

From a structured blazer to that awe-inducing statement clutch, Rachel Zoe shares her picks for December dressing with InStyle.com exclusively.

Simple style tricks to help your hair look better in an instant.

7 hairstyles to try this holiday season.

You know that classic nightmare where you walk into school or work completely naked? That's how I feel when I'm having a bad hair day. Like I don't want anyone to look at me and it takes everything I have not to immediately turn around and run back home.

Victoria Beckham will share her fashion story and give inside access to her brand via The Skype Collaboration Project in January 2014.