Divorces increase after the holidays
Many couples ring in the New Year with a split.
January is widely regarded as "divorce month," and for good reason. More divorces are filed in January than any other month.
In fact, there's such a spike in divorce filings after the holidays, professionals prepare themselves for the boom. Divorce lawyer James Gross of law firm Thyden, Gross & Callahan told YourTango:
"Some attorneys take the last two weeks of the year off to get ready for the rush. January really does see a lot of divorces."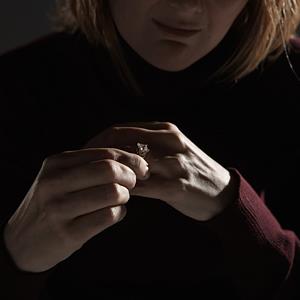 More on MSN Living: 12 things we learned about love in 2012
Ginita Wall organizes a divorce workshop in Los Angeles. She told NBCLA that she sees a surge in attendees between January and March:
More on MSN Living: 12 things that change about sex when you get married

"People somehow expect the job of the season is going to correct a troubled marriage," Wall says. "And it never does."
Other experts speculate that holiday stress pushes relationships to their breaking point. Tax considerations may also have couples postponing their divorce until the New Year.
Divorce consultant Cathy Meyer explains:
"There may be more divorces than ever in January because some unhappy people have been putting divorce off during the downturn simply because they could not afford it."
Psychotherapist and divorce expert Mel Schwartz would agree. He told The Heart Beat:
"Divorce is far less a stigma than it used to be. However, the current economic conditions may force many people to remain unhappily married due to financial constraints."
But as the New Year approaches, those financial constraints might seem less important than a fresh start.
"Divorce should not be considered unless each person can say they have individually done all they can reasonably do," Schwartz adds. "Have they looked into themselves, have they worked on communications skills, have they engaged in therapy?"
With January looming, many couples will feel they've done everything they can reasonably do. For them, the New Year will also mean a new status and a new start.
Photo: Thomas Northcut/Getty Images
More from The Heart Beat:
5 weird reasons couples have divorced
The top 5 regrets of divorced people
In Japan, there's a toilet for divorce

fashion: trends & must-haves for your wardrobe
Long, layered, medium or wavy – we're sharing our favorite hairstyles of 2013 with a new 'do each day. Stuck in a hair rut? Check back daily for snappy new looks that are sure to give your locks some beauty inspiration.

Step into spring with style in June Ambrose's new shoe line for HSN.

Revamp your corporate look with graphic prints and bold color.

You may not get wrinkles on your hair, but it ages all the same. Grays, dullness, thinning strands, and frizz are all (unfortunately) part of the hair's aging process, which starts happening in your 30s. The good news is that you don't need Botox to fix these problems. Here are six tips for hair that's shiny, bouncy, healthy—and, yes, younger looking.

Our fashion-savvy FLOTUS shows us she is truly a master at mixing high- and low-end designs.

Get ready for summer with these cute and easy to DIY nail art designs.

Brides, it's your big day and you want to look special. Please, whatever you do, don't wear one of these wedding dresses. These are truly the worst.

Even if you're the best friend of all time, no bridesmaid should ever have to wear these worst-ever bridesmaid dresses. Lace, ruffles and satin overload!

As your face changes, so should your hair—the right cut can shave years from your appearance. And while there's no such thing as an age-appropriate length, there are age-appropriate styles. Here, the 30 most gorgeous hairstyles for every age, as seen on Mila Kunis, Jessica Biel, Jennifer Aniston, Diane Keaton, and more.

Stuck in a office-look-rut? Let some of history's most smartly dressed women inspire your everyday uniform.

Few spots are as fashionable as the Cannes Film Festival red carpet. Celebrity style stars pull out all the stops—because if you can't wear a fabulous dress at one of the film industry's biggest events, in one of the world's most glamorous locales, when can you? Here are 25 of the masterpieces we still can't stop staring at.

From demure dresses to covetable coats, the Duchess of Cambridge has a maternity wardrobe that would make any grown woman wish she could be a princess. Click through the gallery to see some of her most stylish looks while pregnant.