Bizarre beauty treatment: Bathing in fermented sawdust
Japanese women swear by this magical beauty treatment for acne, anemia, hypertension, arthritis and even obesity.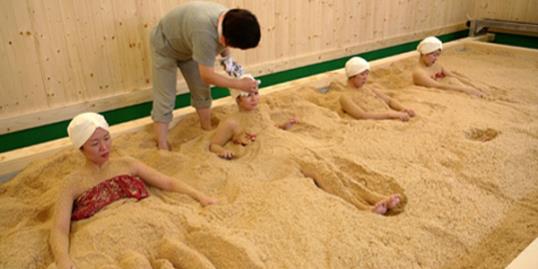 Who knew the path to healthy skin was paved with fermented sawdust?

Women in Japan swear by this bizarre beauty ritual to roll back the clock and keep old-age disorders at bay reports Oddity Central.

More from Living: The perfect jeans for your figure

Here's how it works: Imagine being covered in sawdust from finely ground Yoshino Cypress trees for 15 to 20 minutes. As enzymes from vegetation and fruit ferment within the sawdust, your body temperature rises to a sweaty 104 degrees.  The process is said to activate your internal organs, thus optimizing metabolism, raising immunity and improving circulation says Oddity Central.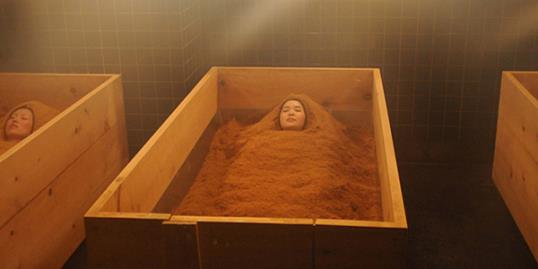 More from Living: What does your lingerie say about you?

Right now, this bizarre beauty treatment is only available in Japan and costs approximately $70.

Would you try this beauty treatment?

Bing: Most bizarre beauty treatments

Photos: Ion House; Roomie

More from Simply Chic:
January Jones on her hair: "It's falling out in clumps"
Blondes may have more fun, but brunettes are more likely to succeed at work
Women look older at 3:30 p.m. on Wednesdays
beauty tips and style advice
When it comes to lounging on the beach in the buff, turns out that Germans and Austrians are the most comfortable with their birthday suits, according to a worldwide survey of beachgoing habits around the world.

Chic time-tested shades you'll love for this summer.

Our top picks for staying cool this summer.

Does makeup make you feel more or less like yourself? These women — some makeup junkies, some who never touch the stuff — were brave enough to be photographed with half their faces made up by a pro and half their faces totally bare.

Chic ensembles for every woman.

At almost every age, more men report being satisfied with looks than women.