Are smaller fashion shows the next big thing?
Oscar de la Renta is on board!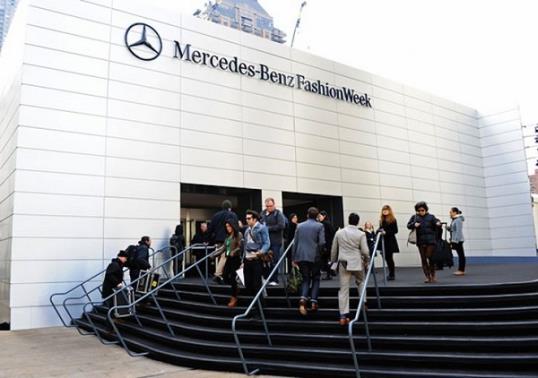 by Amy Wicks

For an editor, retailer or fashion insider, fashion weeks are a complex combination of: inspiring (the clothes, the new trends, the fashionable people everywhere!), wonderfully exhausting (try hailing upwards of 20 taxis a day wearing pointy stilettos — ouch!), and baffling (random celebrities in attendance delaying shows for requisite photo ops that sometimes leave us scratching our heads and wondering why?). But one thing that Oscar de la Renta feels is missing from the hoopla is a keen attention to the clothes themselves!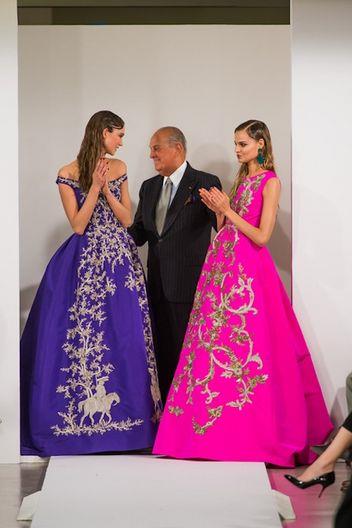 That's why the designer, who last season showed two 316-seat shows back-to-back to accommodate everyone, is now hosting just one show that seats 350 people.

He told WWD that "When you do megashows, it loses the reason of why we're showing," he said. "It's important for [certain industry professionals] to look at the clothes and see them. They shouldn't have to go through 30,000 people, and 10,000 who are trying to take pictures of all of those people who are totally unrelated to the clothes."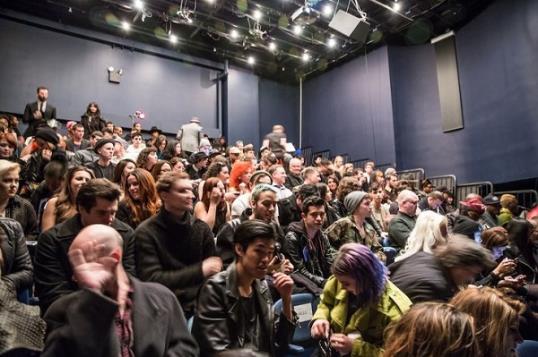 Oscar wants those attending the show to see his clothes up close and take them in without having to fight for a seat or getting elbowed in the face (it's happened to me, by accident, of course, but it's no fun). He also knows that within a half hour, the rest of the world will be able to take in his work when it's posted online.

More from Glamour: The 10 Prettiest Hair, Nail and Makeup Looks for Fall 2013

While there's nothing quite like a big, exciting , blockbuster show, I can't help but wonder if smaller shows might be the next big thing. There are a handful of designers who choose to show on a more intimate level, and for them, it seems to work!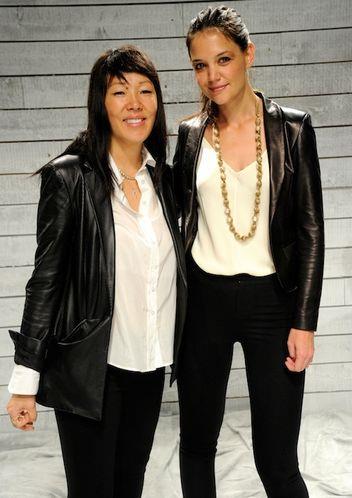 Katie Holmes has avoided shows altogether for her line, Holmes & Yang, "We'll probably do something smaller, like in the hotel as we did in February," Holmes told WWD. "We found that to be very effective. We've had great sell-throughs at Barneys. We're having a good time."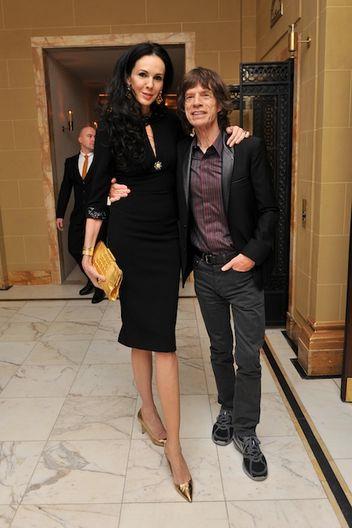 SJP favorite L'Wren Scott held a very intimate presentation in February, complete with waiters who served little tins of Petrossian caviar.

More from Glamour: Olivia Wilde's Dos and Don'ts of Getting Older

Meanwhile, Mary-Kate and Ashley Olsen's label, The Row, picked an Upper East Side town house for their intimate presentation, but it could have just as easily doubled as a cozy spot for a cocktail party.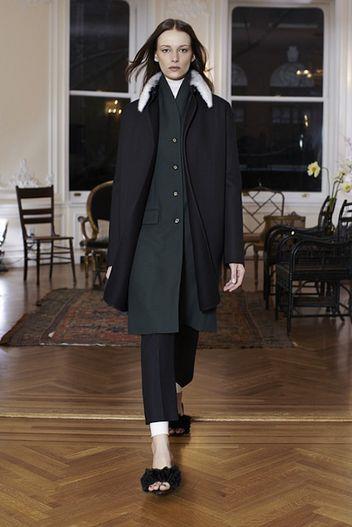 Do you like the idea of a blockbuster fashion show or an intimate one? Discuss!

Subscribe to Simply Chic | Friend us on Facebook | Follow us on Twitter | Find us on Pinterest

Bing: New York Fashion Week September 2013

More from Glamour:
25 Celebrity Hairstyles That Will Make You Want Bangs
10 Wardrobe Essentials Every Woman Should Own
15 Hair-Color Makeover Ideas to Try in 2013
Photos: Courtesy of Glamour
beauty tips and style advice
What to wear and what to avoid the next time you attend a wedding.

Want the most gorgeous hair of your life for your wedding day? Of course you do. Hairstylist Jen Atkin shares the top mistakes brides make that are getting in the way of that picture-perfect bridal hairstyle

So there are fashion mishaps. And then, there is the catastrophe known as....camel toe.

The top tips I've picked up thanks to my obsession with blowouts, highlights, and my favorite hairstylist.

Something happens to your head when you have a kid — not to mention your body completely changes, and you can barely recognize yourself through bleary eyes, a fog of tiredness, and matted hair from sleepless nights. Sounds sexy, right? But, when that glimmering light at the end of the tunnel is in the near distance and the kid actually starts to act like a human and sleep normal hours, just like magic, you start to look like your old self again.

Ever slip into the latest summer fashion trend and then realize it's not exactly traditionally attractive? So what? Today we're speaking out on behalf of our favorite awkward fashion trends, whether they're bulky, strangely proportioned, or just at the opposite end of sexy. If there's still something magnetic about its pull on you, we say go for it. It's all in the name of fashion.

One shopper's tweet of the emaciated-looking figure forced the store to take action.

Once the summer heat kicks in, it's all we can do not to slip into the breeziest beach dresses and flip-flops for the morning commute. So trust us when we say we understand that the humidity can have a powerful effect on your wardrobe — still, there are some things you just can't wear to your place of employment, no matter how hot it gets.

Wrinkle no blouse, tangle no jewelry, leave no beauty product behind, and still have room to spare.

Hue-changing dos we absolutely love.

Why your jean size varies from store to store.

Wait a month between waxing visits? Check. Pop a preappointment Advil? Duh. We all know the basics, but here are the tricks you don't know.