Do women really age more quickly than men?
New study finds that may not be the case.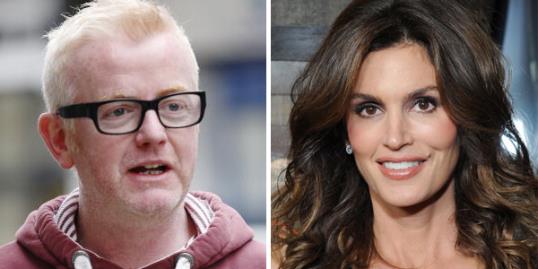 We've grown up hearing all about the phenomenon that women age more quickly than men, but as it turns out, the opposite seems to be the case.

According to a study conducted by anti-aging product Forever Youth Liberator by YSL, men believe that they actually age faster than women, not the other way around. The study polled 1,000 women and 1,000 men and found that over half the men believed they start to look old first, with two thirds of men saying they think their wife or girlfriend looks better for their age than they do. 

More from Living: 10 things every woman should have

"We wanted to discover the age at which men and women most widely consider to be the point of aging," said a spokesperson for YSL, according to the Daily Mail. "There has always been an assumption that women are more susceptible to age faster than men. But this research shows that this stereotype is changing."

But why? 'Women have always been much more aware of the aging process and as a result this may mean they are making provisions that men aren't," said the spokesperson. "Females have had it drummed in to them about the effects that things like smoking, sun exposure and a bad diet can have on their skin and overall appearance, so perhaps women are taking action to fight the signs of aging."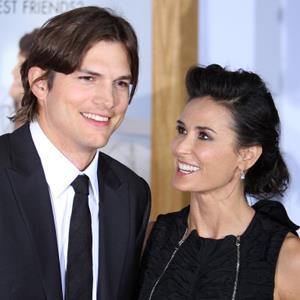 The study also found that more men may worry about aging than we think, with two thirds of those polled saying they worry as much as women about the aging process. 

More from Living: Worst celeb fashions of the year

But it looks like not all those stereotypes have been washed away quite yet. The research also revealed that two thirds of all adults think men become distinguished as they get older, while only 31 per cent said the same of women.

Tell us: Do you think you age better than your partner?
Photos: David Mcnew/AFP/Getty Images, Neil Mockford/FilmMagic/G​etty Images; Michael Kovac/WireImage

More from Simply Chic:
Fighting crime with chic jewelry
The most "OMG, WHAT!?" looks from London Men's Fashion Week
The hottest manicure styles of 2013
beauty tips and style advice
Here's something to brighten up your Tuesday afternoon: The brilliant minds at Moschino have always been masters at combining fashion and whimsical, quirky humor—and this season, they've gone and outdone themselves.

It's looking to be a winter wonderland out there today and that means extreme sweater weather.

Check out these mind-blowing runway photos.

Click to see 10 must-have hair tools to streamline your beauty routine.

See 9 of the prettiest holiday hair accessories for the holidays.

Here's how to choose the neckline style that looks best on you.

This season, let your nails be as merry—and bright—as your mood.

Sure, a little black dress or le smoking is always on par for the party scene, but who says holiday dressing has to be so cut and dry? We have 15 ideas for switching it up this season—getting festive just got a whole lot more fun.

Super-fast (and easy) hair, makeup, and nail ideas that'll make you party-ready in minutes. Sorry, no more last-minute bailing because you're running late.

From straight and sleek to intricate braids and sky high topknots, some celebs just know how to do party hair

From a structured blazer to that awe-inducing statement clutch, Rachel Zoe shares her picks for December dressing with InStyle.com exclusively.

Simple style tricks to help your hair look better in an instant.