Do women really age more quickly than men?
New study finds that may not be the case.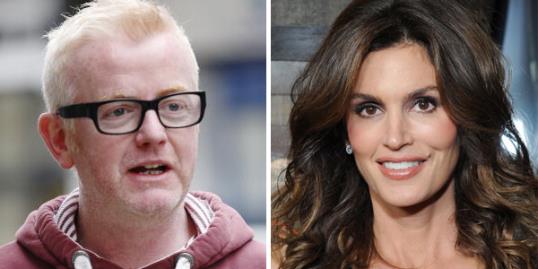 We've grown up hearing all about the phenomenon that women age more quickly than men, but as it turns out, the opposite seems to be the case.

According to a study conducted by anti-aging product Forever Youth Liberator by YSL, men believe that they actually age faster than women, not the other way around. The study polled 1,000 women and 1,000 men and found that over half the men believed they start to look old first, with two thirds of men saying they think their wife or girlfriend looks better for their age than they do. 

More from Living: 10 things every woman should have

"We wanted to discover the age at which men and women most widely consider to be the point of aging," said a spokesperson for YSL, according to the Daily Mail. "There has always been an assumption that women are more susceptible to age faster than men. But this research shows that this stereotype is changing."

But why? 'Women have always been much more aware of the aging process and as a result this may mean they are making provisions that men aren't," said the spokesperson. "Females have had it drummed in to them about the effects that things like smoking, sun exposure and a bad diet can have on their skin and overall appearance, so perhaps women are taking action to fight the signs of aging."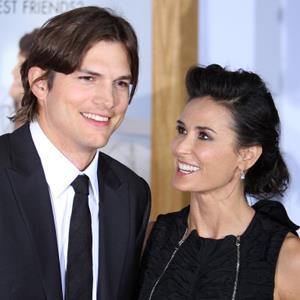 The study also found that more men may worry about aging than we think, with two thirds of those polled saying they worry as much as women about the aging process. 

More from Living: Worst celeb fashions of the year

But it looks like not all those stereotypes have been washed away quite yet. The research also revealed that two thirds of all adults think men become distinguished as they get older, while only 31 per cent said the same of women.

Tell us: Do you think you age better than your partner?
Photos: David Mcnew/AFP/Getty Images, Neil Mockford/FilmMagic/G​etty Images; Michael Kovac/WireImage

More from Simply Chic:
Fighting crime with chic jewelry
The most "OMG, WHAT!?" looks from London Men's Fashion Week
The hottest manicure styles of 2013
fashion: trends & must-haves for your wardrobe
Ready to refresh your hair and makeup for spring? Well, look no further for your latest batch of inspiration. These ladies are bringing the beauty brilliance with megawatt lipstick shades, sleek haircuts, and must-try hair colors. Get ready to play copycat.

Long, layered, medium or wavy – we're sharing our favorite hairstyles of 2013 with a new 'do each day. Stuck in a hair rut? Check back daily for snappy new looks that are sure to give your locks some beauty inspiration.

Step into spring with style in June Ambrose's new shoe line for HSN.

Revamp your corporate look with graphic prints and bold color.

If you have only five makeup tools in your kit, make sure these are them. They do much more than just look cute on your vanity!

Think all it can do is shellac everything down, helmet-head style? So wrong! A can of whatever's in your cabinet is your secret beauty weapon. Try it like this.

You may not get wrinkles on your hair, but it ages all the same. Grays, dullness, thinning strands, and frizz are all (unfortunately) part of the hair's aging process, which starts happening in your 30s. The good news is that you don't need Botox to fix these problems. Here are six tips for hair that's shiny, bouncy, healthy—and, yes, younger looking.

Our fashion-savvy FLOTUS shows us she is truly a master at mixing high- and low-end designs.

Get ready for summer with these cute and easy to DIY nail art designs.

Brides, it's your big day and you want to look special. Please, whatever you do, don't wear one of these wedding dresses. These are truly the worst.

Even if you're the best friend of all time, no bridesmaid should ever have to wear these worst-ever bridesmaid dresses. Lace, ruffles and satin overload!

As your face changes, so should your hair—the right cut can shave years from your appearance. And while there's no such thing as an age-appropriate length, there are age-appropriate styles. Here, the 30 most gorgeous hairstyles for every age, as seen on Mila Kunis, Jessica Biel, Jennifer Aniston, Diane Keaton, and more.