Do women really age more quickly than men?
New study finds that may not be the case.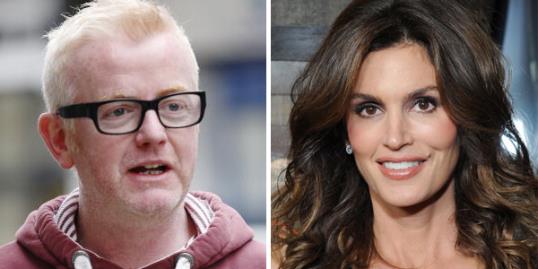 We've grown up hearing all about the phenomenon that women age more quickly than men, but as it turns out, the opposite seems to be the case.

According to a study conducted by anti-aging product Forever Youth Liberator by YSL, men believe that they actually age faster than women, not the other way around. The study polled 1,000 women and 1,000 men and found that over half the men believed they start to look old first, with two thirds of men saying they think their wife or girlfriend looks better for their age than they do. 

More from Living: 10 things every woman should have

"We wanted to discover the age at which men and women most widely consider to be the point of aging," said a spokesperson for YSL, according to the Daily Mail. "There has always been an assumption that women are more susceptible to age faster than men. But this research shows that this stereotype is changing."

But why? 'Women have always been much more aware of the aging process and as a result this may mean they are making provisions that men aren't," said the spokesperson. "Females have had it drummed in to them about the effects that things like smoking, sun exposure and a bad diet can have on their skin and overall appearance, so perhaps women are taking action to fight the signs of aging."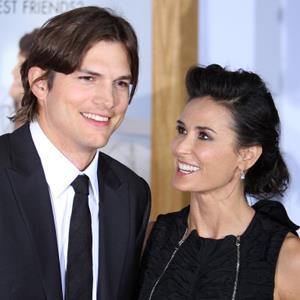 The study also found that more men may worry about aging than we think, with two thirds of those polled saying they worry as much as women about the aging process. 

More from Living: Worst celeb fashions of the year

But it looks like not all those stereotypes have been washed away quite yet. The research also revealed that two thirds of all adults think men become distinguished as they get older, while only 31 per cent said the same of women.

Tell us: Do you think you age better than your partner?
Photos: David Mcnew/AFP/Getty Images, Neil Mockford/FilmMagic/G​etty Images; Michael Kovac/WireImage

More from Simply Chic:
Fighting crime with chic jewelry
The most "OMG, WHAT!?" looks from London Men's Fashion Week
The hottest manicure styles of 2013
beauty tips and style advice
One shopper's tweet of the emaciated-looking figure forced the store to take action.

Once the summer heat kicks in, it's all we can do not to slip into the breeziest beach dresses and flip-flops for the morning commute. So trust us when we say we understand that the humidity can have a powerful effect on your wardrobe — still, there are some things you just can't wear to your place of employment, no matter how hot it gets.

Wrinkle no blouse, tangle no jewelry, leave no beauty product behind, and still have room to spare.

Hue-changing dos we absolutely love.

Why your jean size varies from store to store.

Wait a month between waxing visits? Check. Pop a preappointment Advil? Duh. We all know the basics, but here are the tricks you don't know.

What to always—and never, ever—do to keep hair in top shape.

Get inspired to try these sweet and summery looks.

Stunning wedding styles that create a statement.

I attended the Abercrombie and Fitch holiday-season press preview yesterday, and in between checking out the cute gear that will hit stores this November, I picked up a little nugget of information I just have to share.

How to wear this cool-weather staple in the summer.

See how Miranda Kerr made a pair of Birkenstocks chic.