The perfect handbag for every type of job interview
Make a strong first impression.
by
Fawnia Soo Hoo
Oh, yes, it's that time of the year again. And no, I don't mean
spring break
; I'm talking interview season. Whether you're gunning for that coveted internship or dream job, make sure you're armed with a solid resume, a
professional-looking​
outfit, killer self-confidence, and — of course — the right handbag.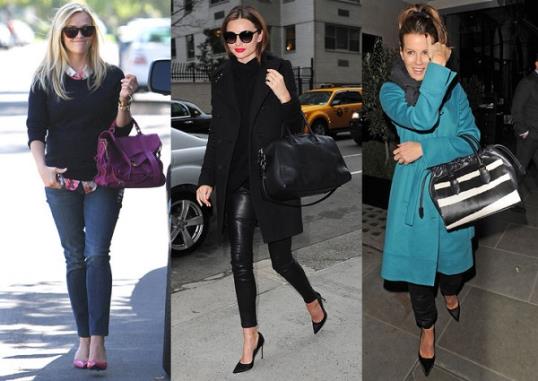 Seriously, your favorite accessory can make a strong first impression, so you want to pick the right one. Let's look to these celebrities for interview-perfect handbag inspiration, broken down by industry.

More from Glamour: 10 Wardrobe Essentials Every Woman Should Own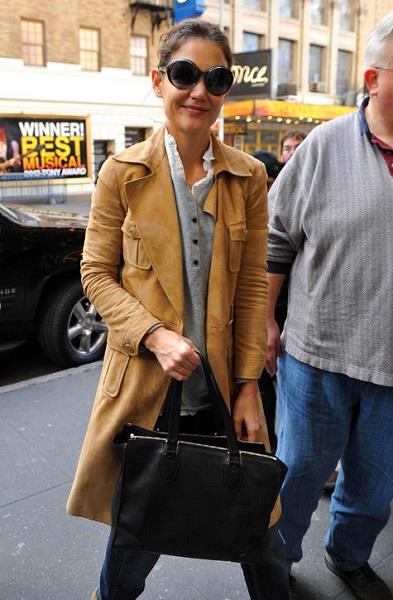 Finance/Law/Any Place You Need to Wear a Suit: We know that Katie Holmes has a stellar handbag collection (ahem, lots of Birkins), but this understated but luxe black bag really means business. It's roomy enough for that laptop, with extra pockets to stash important files and dossiers.

More from Glamour: 2013's Most Wearable Fashion Trends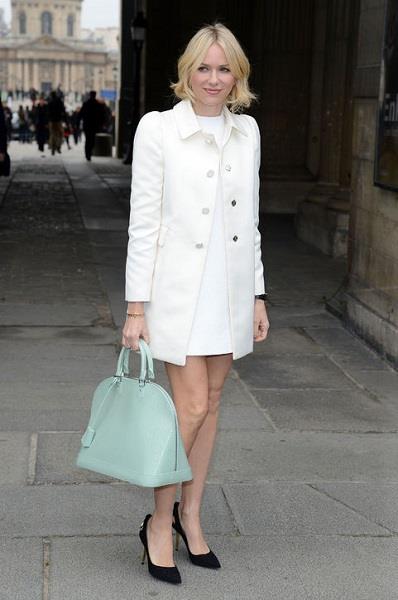 Public Relations/Event Planning: Despite what the reality shows may tell you, these jobs are really hard work and require serious attention to detail (and maaaah-jor people skills). Which is why something like Naomi Watts' Louis Vuitton Alma in a minty green is so perf. It has the potential to fit a laptop, plus whatever samples and swatches you'd need to present to clients, and the pastel hue is aesthetically appealing but not distracting.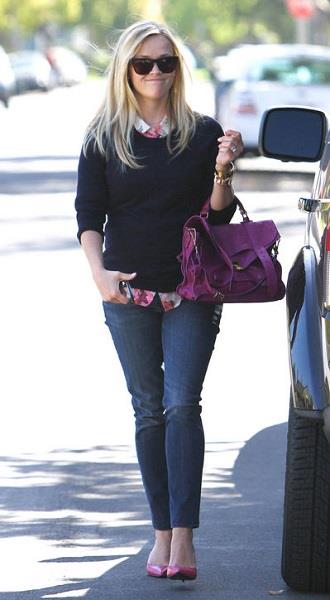 Fashion: Quite possibly the only industry in which something like Reese Witherspoon's hot pink Proenza Schouler PS1 bag would garner an approving eye from your interviewer. Of course, you need to know your stuff to back up that first positive impression!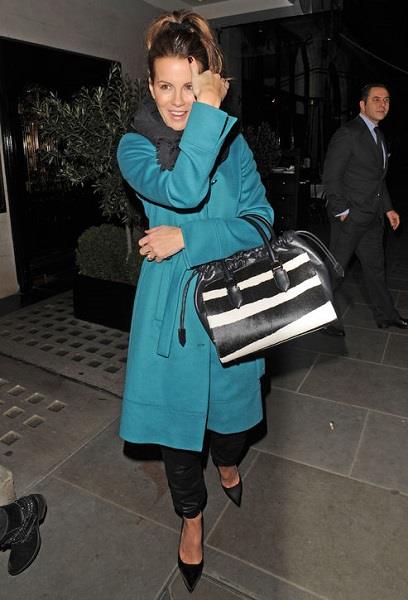 Tech: In the land where hoodies are the new power suit, don't be too over-the-top with your accessories — but don't forget that creativity and innovation are important skills to show off too. So a style like Kate Beckinsale's ripped-from-the-fall​-2013-runway Burberry Prorsum is so ideal. It's functional but shows you have imagination too.

More from Glamour: 10 Things That Should Be on Every Girl's Beauty Bucket List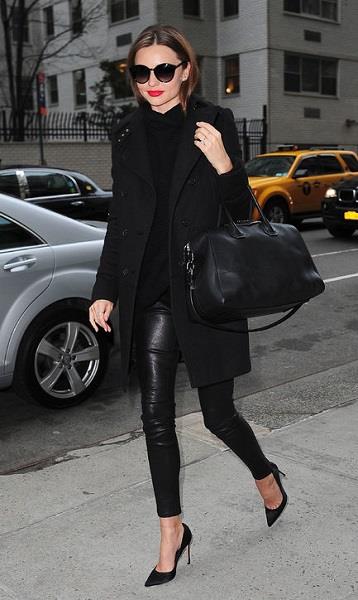 Medical/Health Care-Related: My doctor cousin prefers to err on the side of classic and conservative for her fellowship and job interviews. So I'm thinking that a style similar to Miranda Kerr's Givenchy Antigona satchel would send the right message — especially since it kinda looks like an old-time-y doctor's bag!

Which celeb's handbag do you like best? What kind do you like to carry on interviews? Tell us in the comments!

More from Glamour:
Cringeworthy Fashion DON'Ts
27 Hairstyles to Try This Month
The 10 Prettiest Hair, Nail, and Makeup Looks From Fashion Week

Bing: Shop spring handbags
Photo Credit: Getty Images
beauty tips and style advice
One shopper's tweet of the emaciated-looking figure forced the store to take action.

Once the summer heat kicks in, it's all we can do not to slip into the breeziest beach dresses and flip-flops for the morning commute. So trust us when we say we understand that the humidity can have a powerful effect on your wardrobe — still, there are some things you just can't wear to your place of employment, no matter how hot it gets.

Wrinkle no blouse, tangle no jewelry, leave no beauty product behind, and still have room to spare.

Hue-changing dos we absolutely love.

Why your jean size varies from store to store.

Wait a month between waxing visits? Check. Pop a preappointment Advil? Duh. We all know the basics, but here are the tricks you don't know.

What to always—and never, ever—do to keep hair in top shape.

Get inspired to try these sweet and summery looks.

Stunning wedding styles that create a statement.

I attended the Abercrombie and Fitch holiday-season press preview yesterday, and in between checking out the cute gear that will hit stores this November, I picked up a little nugget of information I just have to share.

How to wear this cool-weather staple in the summer.

See how Miranda Kerr made a pair of Birkenstocks chic.