What does the color of your underwear say about where you live?
Find out here!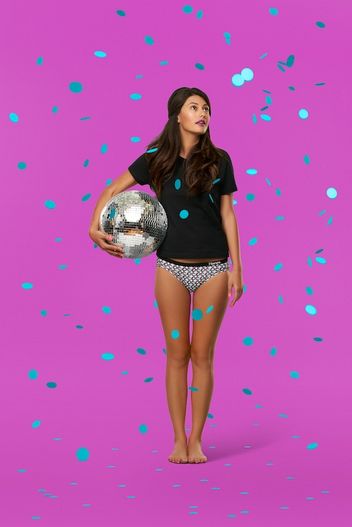 by Amy Wicks

Pardon me, but what color underwear are you wearing today? I ask because it turns out certain colors are trending around the country right now—and according to a new campaign from Hanes, your color choice says a lot about you and where you live! Who knew?

More from Glamour: 15 Hair-Color Makeover Ideas to Try in 2013

As part of the campaign, Hanes is asking women to tweet their underwear color and the latest trends are being updated in real time on undercovercolor.com. The brand is talking underwear this morning as part of the debut of a campaign to show off new colors and patterns available for underwear, bras, and tees. "The Undercover Color campaign gives us a fun way to let women know about all the great fits and vibrant colors we now offer," said Sidney Falken, chief branding officer at Hanes.

More from Glamour: 10 Wardrobe Essentials Every Woman Should Own

Here are some pretty funny facts Hanes has come up with so far, based on tweets:

•  New Yorkers are most confident in talking about their choice of underwear (not surprising!).

•  Women who want to feel unique pick yellow undies (although this is the least common choice in underwear with only 9 percent of women choosing it!).

•  People feel "most adventurous" talking about the color of their undies around lunchtime.

•  Pink is the most popular trending in the country right now with 23 percent of responders choosing it.

More from Glamour: 25 Celebrity Hairstyles That Will Make You Want Bangs

What color is trending today? We went undercover (ha, ha) and found out:

For example, as of this morning, women in New York favor purple underwear!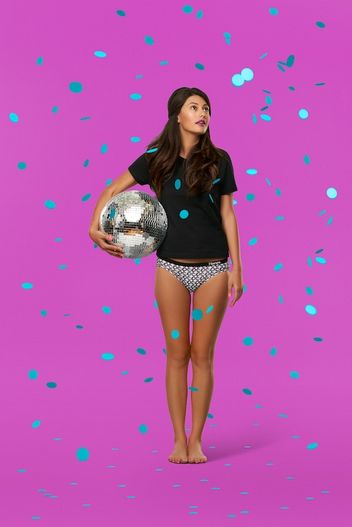 Ladies in Chicago, Los Angeles, Washington, D.C., and Boston love pink undies!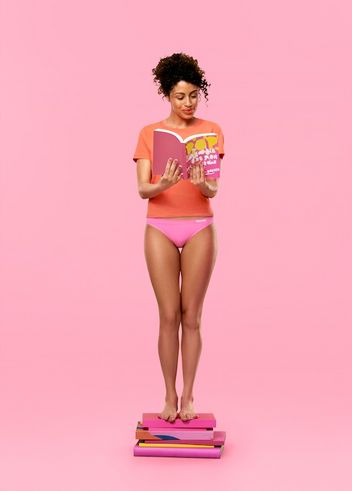 Blue is color of choice for women in Austin and Miami.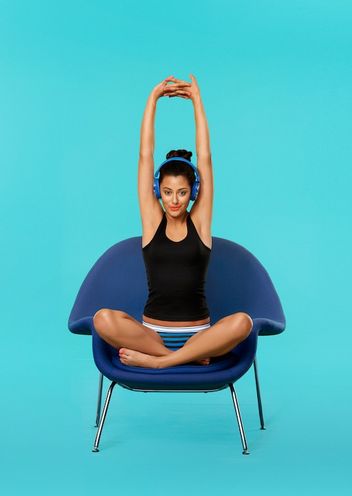 Why do you think New Yorkers are loving purple undies right now and the ladies of Austin prefer blue ones? Aren't you a little curious to see what's happening in your city? Check out the site and report back here on what's trending where you live!

Subscribe to Simply Chic | Friend us on Facebook | Follow us on Twitter | Find us on Pinterest

More from Glamour:
53 Swimsuits that Make You Look 10 Pounds Thinner
35 Truths About Marriage--From a Guy's Point of View
10 Hot Date-Night Outfits (According to Guys)

Photos: Courtesy of Glamour

beauty tips and style advice
If you're one of the lucky ones heading out of town for spring break, anticipating warm weather and sun-filled days (seriously, will it ever get above 50 degrees here in NYC?), make sure you pack all the essentials. I picked the best spring break must-haves so you can focus on the important things in life— like figuring out which boardwalk bar serves the best margaritas.

Men, get it together! First, facial hair transplants; now, monocles?!?!

As Fashion Month winds to a close and we bid adieu to awards season, the time has come to embrace yet another several month-long string of entertainment and celebrity-studded events: festival season. Ahead of Coachella's flower crowns, South by Southwest hit Austin, Texas this weekend for its annual week of music, film and interactive (read: technology) shows, panels and performances.

Famous brides may have access to elite designers that most of us can only dream of, but we can all delight in the statements they make on their big days. In honor of the pending nuptials of Kim Kardashian and Kanye West, let's take a look at some recent and past famous gorgeous gowns.

From pretty pastels to bold brights and cool textures, up your #ManicureMonday game with spring's top nail polish trends!

Even if everyone at school will be rocking their most festive shades of emerald on March 17, you don't want to end up looking like a Leprechaun in head-to-toe green.

Neutral tones and beautiful metallics were a huge trend on the Oscars red carpet. And we saw so many dresses that would be exceptionally beautiful walking down the aisle. Here are our favorites!

Sorry, winter, we're way over you. It's time to refresh your look for spring with bold lippies, fun nail art and major brows—here's how to rock the hottest new trends, just like these stylish celebs!

Time to say buh-bye to the same old, played-out 'dos. Celebrity stylist Jen Atkin tells you how to update these 7 classic hairstyles for spring.

How to dress your baby bump.

Things we learned backstage at the fall 2014 runway shows: Bold brows aren't going anywhere, bright green can actually look subtle, and glitter is amazing almost anywhere (within reason). Here, our favorite makeup looks of the season so far.

The fall runways showcased a broad range of hairstyles—braids, buns, ponytails, and even wigs. But there were unifying themes, too: A pervasive sense of ease; experimentation with texture; and an apparent belief that anything goes.