What does the color of your underwear say about where you live?
Find out here!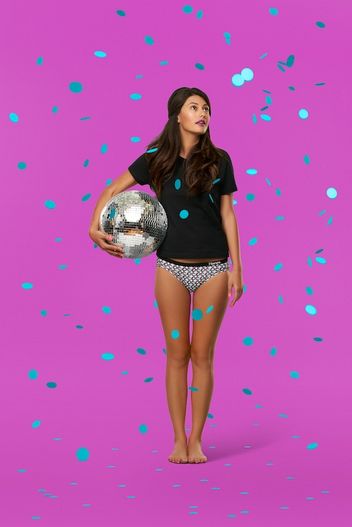 by Amy Wicks

Pardon me, but what color underwear are you wearing today? I ask because it turns out certain colors are trending around the country right now—and according to a new campaign from Hanes, your color choice says a lot about you and where you live! Who knew?

More from Glamour: 15 Hair-Color Makeover Ideas to Try in 2013

As part of the campaign, Hanes is asking women to tweet their underwear color and the latest trends are being updated in real time on undercovercolor.com. The brand is talking underwear this morning as part of the debut of a campaign to show off new colors and patterns available for underwear, bras, and tees. "The Undercover Color campaign gives us a fun way to let women know about all the great fits and vibrant colors we now offer," said Sidney Falken, chief branding officer at Hanes.

More from Glamour: 10 Wardrobe Essentials Every Woman Should Own

Here are some pretty funny facts Hanes has come up with so far, based on tweets:

•  New Yorkers are most confident in talking about their choice of underwear (not surprising!).

•  Women who want to feel unique pick yellow undies (although this is the least common choice in underwear with only 9 percent of women choosing it!).

•  People feel "most adventurous" talking about the color of their undies around lunchtime.

•  Pink is the most popular trending in the country right now with 23 percent of responders choosing it.

More from Glamour: 25 Celebrity Hairstyles That Will Make You Want Bangs

What color is trending today? We went undercover (ha, ha) and found out:

For example, as of this morning, women in New York favor purple underwear!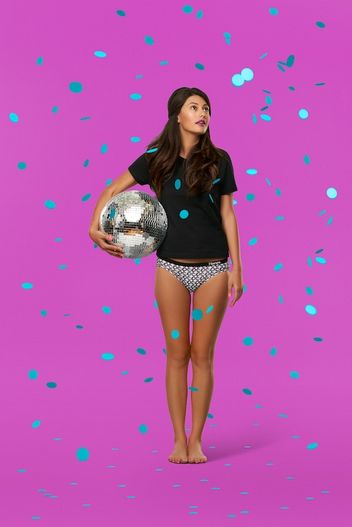 Ladies in Chicago, Los Angeles, Washington, D.C., and Boston love pink undies!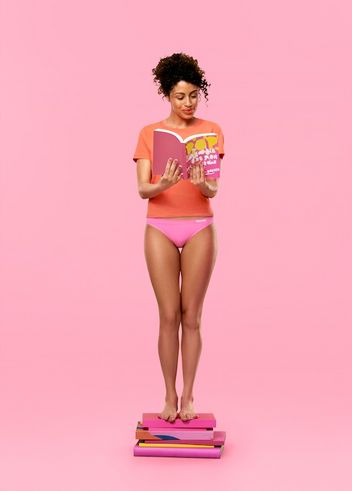 Blue is color of choice for women in Austin and Miami.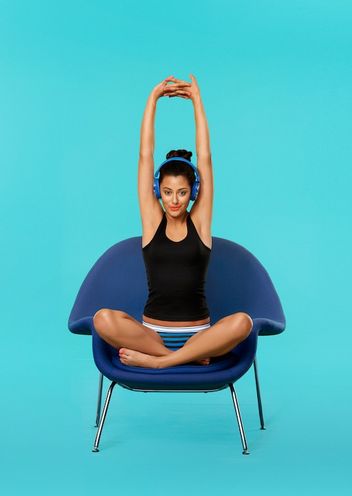 Why do you think New Yorkers are loving purple undies right now and the ladies of Austin prefer blue ones? Aren't you a little curious to see what's happening in your city? Check out the site and report back here on what's trending where you live!

Subscribe to Simply Chic | Friend us on Facebook | Follow us on Twitter | Find us on Pinterest

More from Glamour:
53 Swimsuits that Make You Look 10 Pounds Thinner
35 Truths About Marriage--From a Guy's Point of View
10 Hot Date-Night Outfits (According to Guys)

Photos: Courtesy of Glamour

beauty tips and style advice
Click to see 10 must-have hair tools to streamline your beauty routine.

See 9 of the prettiest holiday hair accessories for the holidays.

Here's how to choose the neckline style that looks best on you.

This season, let your nails be as merry—and bright—as your mood.

Sure, a little black dress or le smoking is always on par for the party scene, but who says holiday dressing has to be so cut and dry? We have 15 ideas for switching it up this season—getting festive just got a whole lot more fun.

Super-fast (and easy) hair, makeup, and nail ideas that'll make you party-ready in minutes. Sorry, no more last-minute bailing because you're running late.

From straight and sleek to intricate braids and sky high topknots, some celebs just know how to do party hair

From a structured blazer to that awe-inducing statement clutch, Rachel Zoe shares her picks for December dressing with InStyle.com exclusively.

Simple style tricks to help your hair look better in an instant.

7 hairstyles to try this holiday season.

You know that classic nightmare where you walk into school or work completely naked? That's how I feel when I'm having a bad hair day. Like I don't want anyone to look at me and it takes everything I have not to immediately turn around and run back home.

Victoria Beckham will share her fashion story and give inside access to her brand via The Skype Collaboration Project in January 2014.