What does the color of your underwear say about where you live?
Find out here!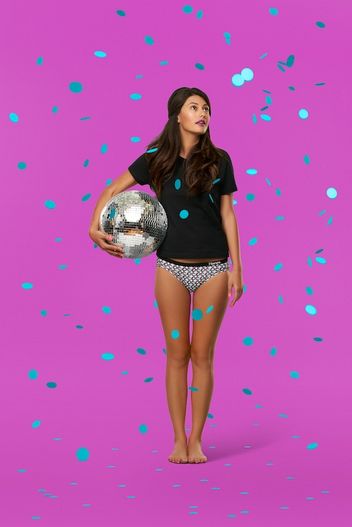 by Amy Wicks

Pardon me, but what color underwear are you wearing today? I ask because it turns out certain colors are trending around the country right now—and according to a new campaign from Hanes, your color choice says a lot about you and where you live! Who knew?

More from Glamour: 15 Hair-Color Makeover Ideas to Try in 2013

As part of the campaign, Hanes is asking women to tweet their underwear color and the latest trends are being updated in real time on undercovercolor.com. The brand is talking underwear this morning as part of the debut of a campaign to show off new colors and patterns available for underwear, bras, and tees. "The Undercover Color campaign gives us a fun way to let women know about all the great fits and vibrant colors we now offer," said Sidney Falken, chief branding officer at Hanes.

More from Glamour: 10 Wardrobe Essentials Every Woman Should Own

Here are some pretty funny facts Hanes has come up with so far, based on tweets:

•  New Yorkers are most confident in talking about their choice of underwear (not surprising!).

•  Women who want to feel unique pick yellow undies (although this is the least common choice in underwear with only 9 percent of women choosing it!).

•  People feel "most adventurous" talking about the color of their undies around lunchtime.

•  Pink is the most popular trending in the country right now with 23 percent of responders choosing it.

More from Glamour: 25 Celebrity Hairstyles That Will Make You Want Bangs

What color is trending today? We went undercover (ha, ha) and found out:

For example, as of this morning, women in New York favor purple underwear!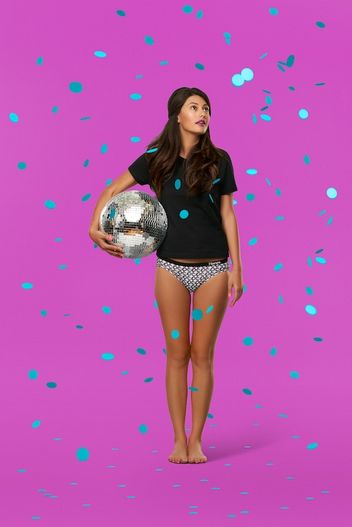 Ladies in Chicago, Los Angeles, Washington, D.C., and Boston love pink undies!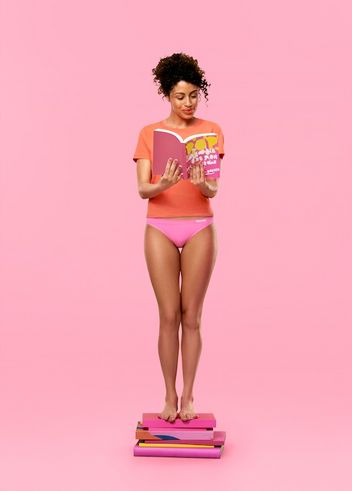 Blue is color of choice for women in Austin and Miami.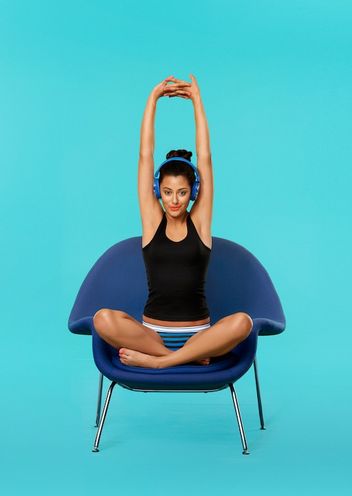 Why do you think New Yorkers are loving purple undies right now and the ladies of Austin prefer blue ones? Aren't you a little curious to see what's happening in your city? Check out the site and report back here on what's trending where you live!

Subscribe to Simply Chic | Friend us on Facebook | Follow us on Twitter | Find us on Pinterest

More from Glamour:
53 Swimsuits that Make You Look 10 Pounds Thinner
35 Truths About Marriage--From a Guy's Point of View
10 Hot Date-Night Outfits (According to Guys)

Photos: Courtesy of Glamour

beauty tips and style advice
Once the summer heat kicks in, it's all we can do not to slip into the breeziest beach dresses and flip-flops for the morning commute. So trust us when we say we understand that the humidity can have a powerful effect on your wardrobe — still, there are some things you just can't wear to your place of employment, no matter how hot it gets.

Wrinkle no blouse, tangle no jewelry, leave no beauty product behind, and still have room to spare.

Hue-changing dos we absolutely love.

Why your jean size varies from store to store.

Wait a month between waxing visits? Check. Pop a preappointment Advil? Duh. We all know the basics, but here are the tricks you don't know.

What to always—and never, ever—do to keep hair in top shape.

Get inspired to try these sweet and summery looks.

Stunning wedding styles that create a statement.

I attended the Abercrombie and Fitch holiday-season press preview yesterday, and in between checking out the cute gear that will hit stores this November, I picked up a little nugget of information I just have to share.

How to wear this cool-weather staple in the summer.

See how Miranda Kerr made a pair of Birkenstocks chic.

We love how a new nail polish has the ability to instantly change your look and your mood with a simple swipe. While happy lime greens and aquas are ruling the five million #nailpolish Instagrams this summer, there are a variety of great colors to choose from—whether you want an office-appropriate neutral or a fun going-out shade that'll give your LBD a punch of color.