Five Things A Grown Woman Should Never Wear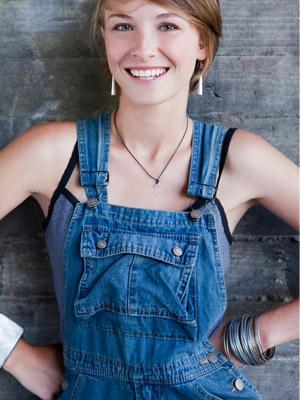 We've all been responsible for rocking trends in the past that we probably wish we never would have. 
From fishnets to lycra tops and extreme bell bottoms, I've definitely had my fair share of fashion faux pas. 
But when you finally grow up (I consider myself still mentally preparing for the process although in actuality, I'm way past the beginning stages of adulthood), there are certain things that you just need to stop wearing.

I'm all for the theory that if you've got it, flaunt it--but these five items do not apply to that theory.

Without further adieu, here is my list of five things grown women should never wear.


1. Overalls (above). Unless you work on a farm, where they are actually functionable, steer clear of this outfit. Please. Even though we're all aware that it's attempting to make a comeback at the moment. 

2. Pigtail Braids. Paris Hilton doesn't look good in them, so neither will you. Pigtails are adorable--if you are 5. If you're 35, they will only work in conjunction with a milkmaid costume.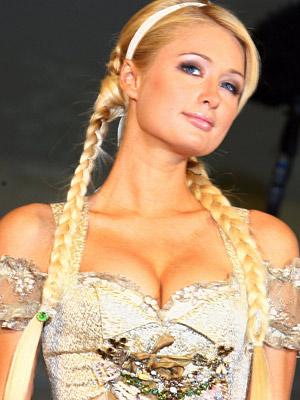 3. Scrunchies.
As Carrie Bradshaw claims in "Sex and the City," scrunchies are out. And although that show was taped 10 years ago, the rule still applies. This is another look that looks adorable on your daughter--just not on you. Especially a puffy, pink number like this one.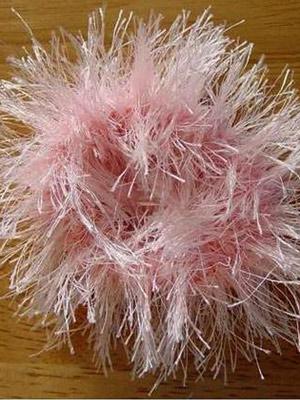 4. Metallic Liquid Leggings.
Perhaps you rocked some skin tight, shiny metallic leggings back in the day (like, the '80's), and you probably looked hot in them. But even if you have the body of Gisele Bunchen, there are some trends that need to be blacklisted when you get older. This is definitely one of them.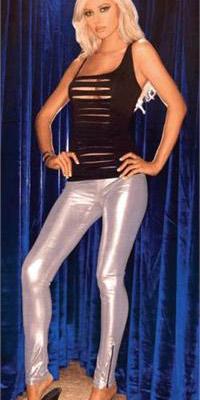 5. The Boob Tube.
Even the occasional tube top is borderline for sophisticated women who have surpassed their twenties. But the boob tube--often characterized by its crop-top-type cut and tight fit, is just a no-no.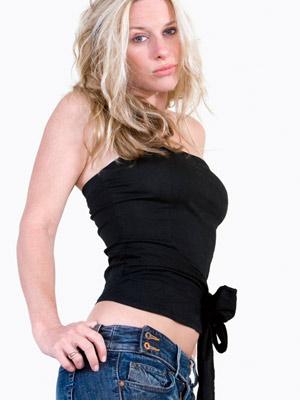 What are the items you think a grown woman should never wear?

Photos courtesy Bing Shopping, Getty Images
beauty tips and style advice
These travel-sized beauty products will do double-duty while you're on the road.

And before you ask, sorry, the $325 dress is SOLD OUT on Matches.com and DVF.com—you snooze, you loose.

Click through the slideshow to shop some of our spring favorites.

French braid? Been there. Fishtail? Done that. The newest styles are all about unexpected texture, major volume, and one man's wild imagination.

Long hair, don't care? Think again…

She dishes on the routine that keeps her looking polished, even when she's pulling up to the <i>Mad Men</i> set at 5 a.m. Plus, the fragrance that helps Christina get her Joan on.

For inspiration, we've rounded up gorgeous (and easy to replicate) wedding makeup looks from the red carpet.

With a few insider tricks, you can enjoy short hair 365 days of the year and have a gorgeous style on your wedding day. Wedding hairstyles for short hair do exist.

I'm beyond excited to finally ditch my winter coat and heavy layers, but I'm not so eager to ditch my tights. Let's just say my legs are not as smooth and bronzed as they were the last time I showed them off many, many months ago.

After a jam-packed week in New Zealand, Kate Middleton and Prince William finally enjoyed a day off, but as of last night (or this morning..? Ah, time change!) they're back on the road again.

Neatly sidestepping high fashion, the smiling, cheerful Kate Middleton is fast becoming the Duchess of Normcore.

This December, New Yorkers might notice something missing in the Christmas air.