Five Things A Grown Woman Should Never Wear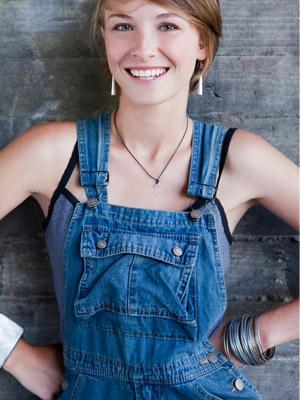 We've all been responsible for rocking trends in the past that we probably wish we never would have. 
From fishnets to lycra tops and extreme bell bottoms, I've definitely had my fair share of fashion faux pas. 
But when you finally grow up (I consider myself still mentally preparing for the process although in actuality, I'm way past the beginning stages of adulthood), there are certain things that you just need to stop wearing.

I'm all for the theory that if you've got it, flaunt it--but these five items do not apply to that theory.

Without further adieu, here is my list of five things grown women should never wear.


1. Overalls (above). Unless you work on a farm, where they are actually functionable, steer clear of this outfit. Please. Even though we're all aware that it's attempting to make a comeback at the moment. 

2. Pigtail Braids. Paris Hilton doesn't look good in them, so neither will you. Pigtails are adorable--if you are 5. If you're 35, they will only work in conjunction with a milkmaid costume.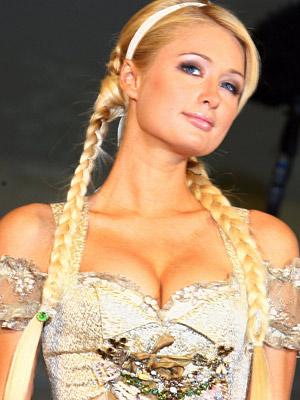 3. Scrunchies.
As Carrie Bradshaw claims in "Sex and the City," scrunchies are out. And although that show was taped 10 years ago, the rule still applies. This is another look that looks adorable on your daughter--just not on you. Especially a puffy, pink number like this one.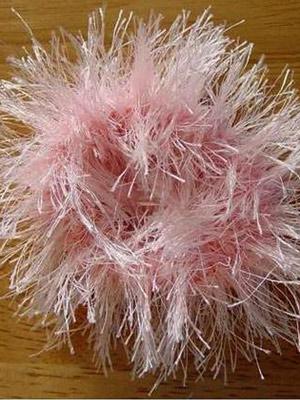 4. Metallic Liquid Leggings.
Perhaps you rocked some skin tight, shiny metallic leggings back in the day (like, the '80's), and you probably looked hot in them. But even if you have the body of Gisele Bunchen, there are some trends that need to be blacklisted when you get older. This is definitely one of them.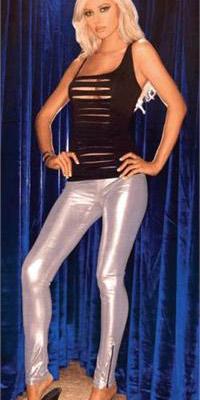 5. The Boob Tube.
Even the occasional tube top is borderline for sophisticated women who have surpassed their twenties. But the boob tube--often characterized by its crop-top-type cut and tight fit, is just a no-no.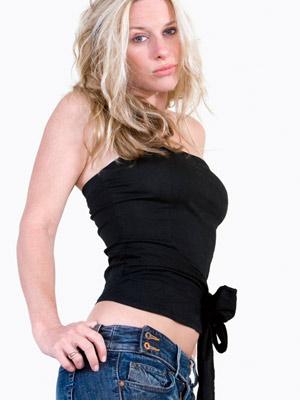 What are the items you think a grown woman should never wear?

Photos courtesy Bing Shopping, Getty Images
beauty tips and style advice
Once the summer heat kicks in, it's all we can do not to slip into the breeziest beach dresses and flip-flops for the morning commute. So trust us when we say we understand that the humidity can have a powerful effect on your wardrobe — still, there are some things you just can't wear to your place of employment, no matter how hot it gets.

Wrinkle no blouse, tangle no jewelry, leave no beauty product behind, and still have room to spare.

Hue-changing dos we absolutely love.

Why your jean size varies from store to store.

Wait a month between waxing visits? Check. Pop a preappointment Advil? Duh. We all know the basics, but here are the tricks you don't know.

What to always—and never, ever—do to keep hair in top shape.

Get inspired to try these sweet and summery looks.

Stunning wedding styles that create a statement.

I attended the Abercrombie and Fitch holiday-season press preview yesterday, and in between checking out the cute gear that will hit stores this November, I picked up a little nugget of information I just have to share.

How to wear this cool-weather staple in the summer.

See how Miranda Kerr made a pair of Birkenstocks chic.

We love how a new nail polish has the ability to instantly change your look and your mood with a simple swipe. While happy lime greens and aquas are ruling the five million #nailpolish Instagrams this summer, there are a variety of great colors to choose from—whether you want an office-appropriate neutral or a fun going-out shade that'll give your LBD a punch of color.