The most "OMG, WHAT!?" looks from London Men's Fashion Week
See what Fall 2013 looks like.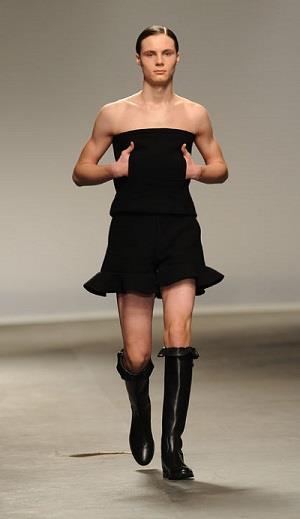 by
Tracey Lomrantz Lester
Yup, it's a romper. A wool one. Oh, and it's strapless! This is what fall 2013 looks like through the eyes of
J.W. Anderson
.
James Long's knits were tame by comparison, but still--is this Phyllis Diller reincarnated? With leather sleeves!?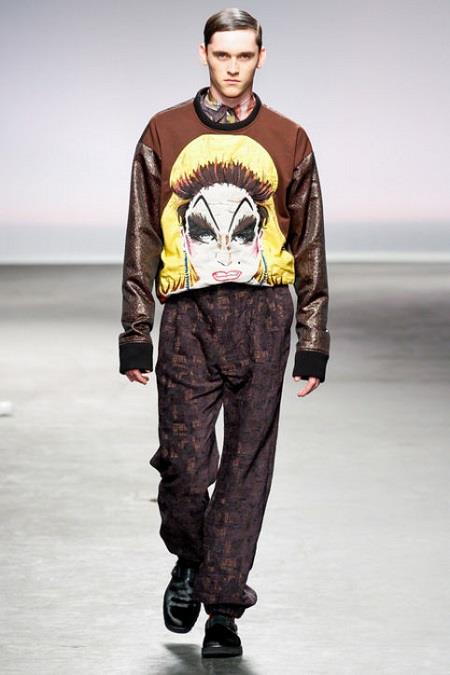 Well isn't this just the perfect thing for him to wear while rooting for RG-III next season! Shaun Samson's burgundy "jersey" shows Redskins pride, while the furry earmuffs will keep him warm during tailgaiting.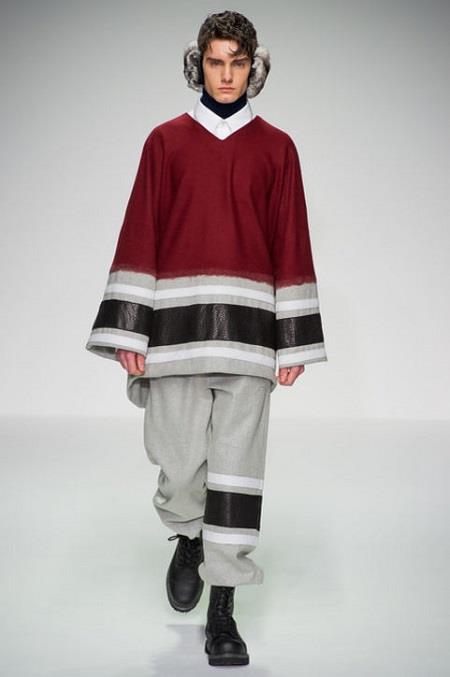 Call me crazy, but if it's chilly enough for a snood, a hat, and gigantor mittens, you might want to cover your neck, no? The designers behind Sibling didn't think so.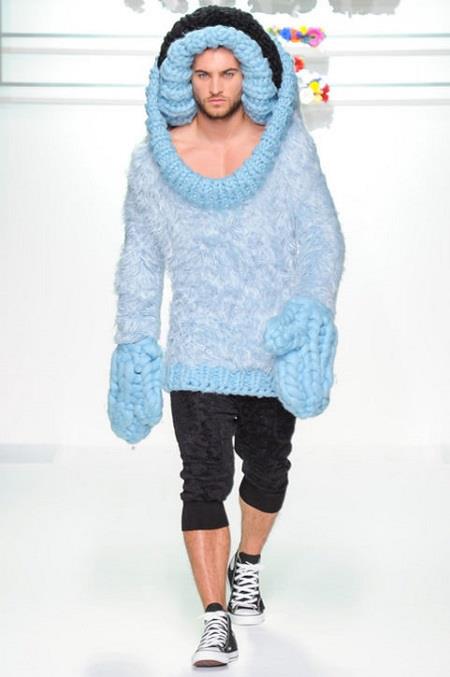 "There's something on my face? Where? I can't see a thing with this gargantuan driftwood mask covering my eyes!" This is the future of menswear, if newcomer Craig Green has his way.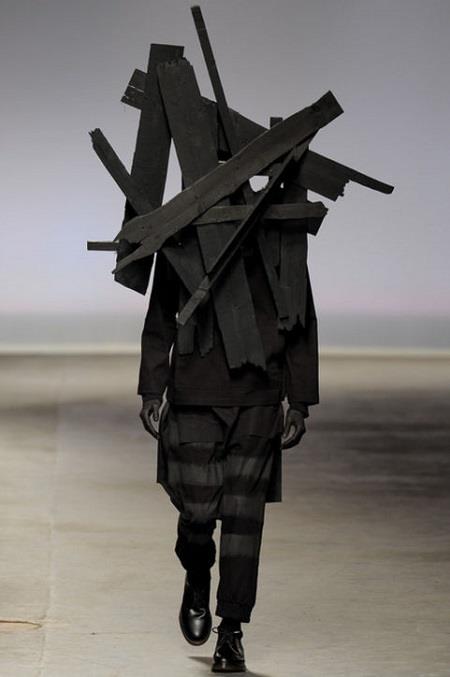 Move over, David Gandy! It takes a more, um, mature man to pull off Agi & Sam's country-inspired basics.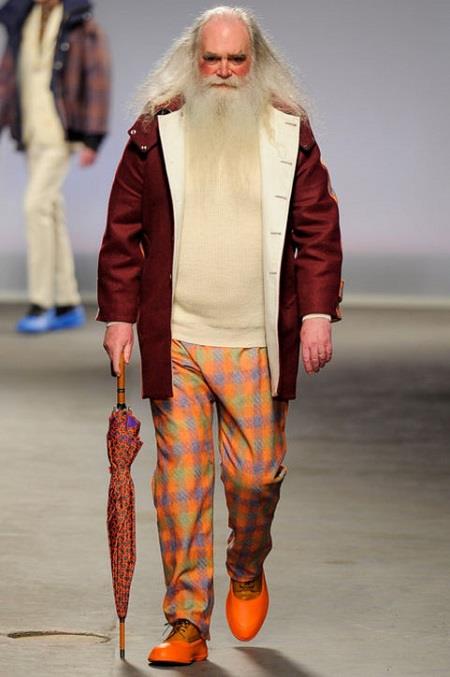 beauty tips and style advice
Sunglasses: it may seem counterintuitive to invest in a wintertime accessory traditionally viewed as a sunny, warm-weather item. But spring is on the way and we're also currently being exposed to crazy amounts of UV rays—and then, of course, there's the reflective snow situation.

Some people look younger than they are, some look older. Even those with easy access to BOTOX and personal trainers. Can you guess the age of these celebrities?

Did anyone else hear wedding bells on the Oscars red carpet last night?

Then after the show, er, Oscars, it's the after party. Then after the party, it's the... Best Dressed List, of course. Nikki already picked her tops for the Academy Awards red carpet (did you vote yet?), so now it's time to see what the stars wore to the post-celebrations.

As I continue my personal campaign to swap out E!'s mani cam with a back-of-updo cam (and as a service to all the hardworking hairstylists who spent so much time creating beautiful hair looks for the 2014 Oscars), I'd like to point out that we miss a lot of gorgeous detail when we don't get the back view of a star's hair.

The bold new trend on the Oscars red carpet.

Trying new hairstyles is fun (have you picked up Allure Hair: The Ultimate How-To Hair Guide yet?).

When someone says "Julia Roberts," you think teeth. You think hair. But while you may not immediately think fashion, she has had a pretty consistent—and consistently pretty—style since her Mystic Pizza days: clean, classic, menswear-inspired looks that let her natural beauty—and rightly famous smile—take center stage. Here's how she has elevated that look over the years.

Lupita Nyong'o shows off the power of the pixie on the Oscars red carpet.

Walk a mile in a pair of SJP's stilettos? Well yes, we'd love to; thank you for asking.

Anti-aging doesn't have to take over your life. Here, expert tweaks to slow the clock.

We're at the tail end of a jam-packed awards season, with the grand finale—the Oscars, duh—just a few days away. We can't wait to see what our favorite nominees wear—we already know Jennifer Lawrence will step out in a breathtaking Dior, while we hope to see Lupita Nyong'o pick another brilliantly bold monochromatic gown. As for which designer she'll select—Gucci? Ralph Lauren?—that's anyone's guess.