What your shoes say about you
Footwear can have a powerful effect on first impressions.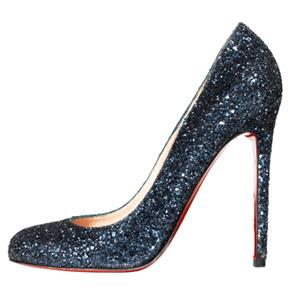 By Lois B. Morris, Allure magazine


People often form opinions about strangers from a glance at their shoes. A study led by Omri Gillath, an associate professor of social psychology at the University of Kansas in Lawrence, has tested the accuracy of those assumptions.


Related: 10 Commandments of Mascara
Participants not only made good guesses about people's age and earning based on their shoes, they also correctly associated feminine-looking shoes with agreeableness, and dull, neutral-colored shoes with anxiety about being rejected or abandoned by others.


Related: The Top 21 Drugstore Beauty Bargains
Among the many wrong assumptions: that politically liberal people wear cheap, round-toed, unattractive shoes in poor repair, and that emotional stability correlates with the absence of high heels and pointy toes.
More from
Allure:
Best of Beauty 2012
The 10 Most Gorgeous Hair-Color Ideas for Brunettes
The 12 Best Eye Creams

beauty tips and style advice
Squeeze days out of your style with smart tricks from blowout queen Alli Webb, founder of Drybar.

Our favorite freckle-faced models and actresses.

Still searching for your dream wedding dress? You'll get a kick out of these fun facts about your most important wedding-day purchase.

From detachable tulle overskirts to romantic off-the-shoulder necklines, check out these emerging trends from the Spring 2015 bridal runways.

Who says you have to wear white on your wedding day? Get some colorful inspiration from these seven wedding dresses.

Since its inception in 1940, the International Best-Dressed List—revealed in Vanity Fair for the last decade—has lauded the most polished, eclectic, and stylish of dressers. From royalty to politicians, athletes to fashion designers, the poll is comprehensive in the personalities it celebrates. Those appearing multiple times over the years are considered for induction into the Hall of Fame—the List's highest honor.