What your shoes say about you
Footwear can have a powerful effect on first impressions.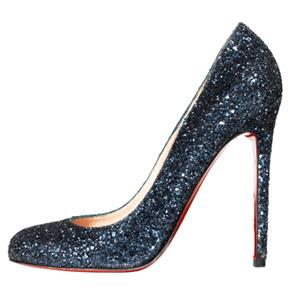 By Lois B. Morris, Allure magazine


People often form opinions about strangers from a glance at their shoes. A study led by Omri Gillath, an associate professor of social psychology at the University of Kansas in Lawrence, has tested the accuracy of those assumptions.


Related: 10 Commandments of Mascara
Participants not only made good guesses about people's age and earning based on their shoes, they also correctly associated feminine-looking shoes with agreeableness, and dull, neutral-colored shoes with anxiety about being rejected or abandoned by others.


Related: The Top 21 Drugstore Beauty Bargains
Among the many wrong assumptions: that politically liberal people wear cheap, round-toed, unattractive shoes in poor repair, and that emotional stability correlates with the absence of high heels and pointy toes.
More from
Allure:
Best of Beauty 2012
The 10 Most Gorgeous Hair-Color Ideas for Brunettes
The 12 Best Eye Creams

beauty tips and style advice
When someone says "Julia Roberts," you think teeth. You think hair. But while you may not immediately think fashion, she has had a pretty consistent—and consistently pretty—style since her Mystic Pizza days: clean, classic, menswear-inspired looks that let her natural beauty—and rightly famous smile—take center stage. Here's how she has elevated that look over the years.

Lupita Nyong'o shows off the power of the pixie on the Oscars red carpet.

Walk a mile in a pair of SJP's stilettos? Well yes, we'd love to; thank you for asking.

Anti-aging doesn't have to take over your life. Here, expert tweaks to slow the clock.

We're at the tail end of a jam-packed awards season, with the grand finale—the Oscars, duh—just a few days away. We can't wait to see what our favorite nominees wear—we already know Jennifer Lawrence will step out in a breathtaking Dior, while we hope to see Lupita Nyong'o pick another brilliantly bold monochromatic gown. As for which designer she'll select—Gucci? Ralph Lauren?—that's anyone's guess.

No one will ever accuse Blanchett of being boring. Gorgeous, yes. We can always count on her to wear—and say—something interesting. Here, we trace this risk taker's style evolution over the past 16 years.