What your shoes say about you
Footwear can have a powerful effect on first impressions.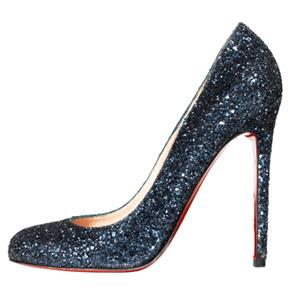 By Lois B. Morris, Allure magazine


People often form opinions about strangers from a glance at their shoes. A study led by Omri Gillath, an associate professor of social psychology at the University of Kansas in Lawrence, has tested the accuracy of those assumptions.


Related: 10 Commandments of Mascara
Participants not only made good guesses about people's age and earning based on their shoes, they also correctly associated feminine-looking shoes with agreeableness, and dull, neutral-colored shoes with anxiety about being rejected or abandoned by others.


Related: The Top 21 Drugstore Beauty Bargains
Among the many wrong assumptions: that politically liberal people wear cheap, round-toed, unattractive shoes in poor repair, and that emotional stability correlates with the absence of high heels and pointy toes.
More from
Allure:
Best of Beauty 2012
The 10 Most Gorgeous Hair-Color Ideas for Brunettes
The 12 Best Eye Creams

beauty tips and style advice
When the weather switches from merely nippy to teeth-chatteringly cold, you need more than a great coat in your arsenal. Prepare yourself for the chilly season ahead with my best bits of advice for making all outfits a little warmer, all in the slideshow above. Click through to stay toasty all winter. (Bonus tip: For an extra layer of defense, take the kind of hot shower that fogs up your entire bathroom mirror before getting dressed—it helps to head outside overheated!)

Model, perfumer, and lifelong surfer Leilani Bishop shares the secrets behind her year-round beach hair in our Beauty Staple feature—which got us thinking. Why should those tousled, textured waves be limited to just three short summer months? Inspired, we've rounded up a few of our favorite products for getting the look 365 days a year, from the perfect softening shampoo to the chicest new saltwater texturizing spray (hello, Balmain)—and one tuberose-scented hair mist worthy of a far-flung winter escape.

You know what they say about good things and small packages. So go ahead, indulge your loved ones (or yourself!) with these plush, pint-sized products.

While the debut of Karl Lagerfeld's Chanel No.5 bottle bag surely adds yet another item to many a fashion follower's sartorial bucket list, it also got us thinking about one of the brand's other, ever-present offerings: the 2.55. The bag was first dreamed up by Gabrielle "Coco" Chanel in the early 1920s when, ever-practical and tired of having to carry her bag in her hands, the designer took inspiration from soldiers' packs and incorporated an extended strap into her own carryall. After World War II, she launched the quilted bag in earnest, in February 1955 putting a long, chain strap model forth (hence the name) and captivating women ever since.

2013 was a year full of firsts for me: I ran my longest distance (12 miles), learned how to cook and landed my dream job here at Lucky! Something else that surprisingly ranked high up on my list of personal accomplishments? Mastering a fishtail braid. I know what you're thinking: After years of seeing all sorts of fancy braids on the runways and red carpet, a fishtail now seems like it's one of the most basic styles. But no matter how many how-tos I read, my fingers just didn't want to cooperate. It was finally thanks to Lucky's video series where stylist David Diegez showed an easy video tutorial when I figured it out.

Another year is almost over, but great fashion is never forgotten. These 10 fashion trends made 2013 very stylish, so we're taking a moment to remember them in all their glory on the red carpets, runways, and streets where we first spotted them.