What your shoes say about you
Footwear can have a powerful effect on first impressions.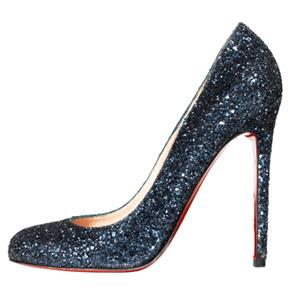 By Lois B. Morris, Allure magazine


People often form opinions about strangers from a glance at their shoes. A study led by Omri Gillath, an associate professor of social psychology at the University of Kansas in Lawrence, has tested the accuracy of those assumptions.


Related: 10 Commandments of Mascara
Participants not only made good guesses about people's age and earning based on their shoes, they also correctly associated feminine-looking shoes with agreeableness, and dull, neutral-colored shoes with anxiety about being rejected or abandoned by others.


Related: The Top 21 Drugstore Beauty Bargains
Among the many wrong assumptions: that politically liberal people wear cheap, round-toed, unattractive shoes in poor repair, and that emotional stability correlates with the absence of high heels and pointy toes.
More from
Allure:
Best of Beauty 2012
The 10 Most Gorgeous Hair-Color Ideas for Brunettes
The 12 Best Eye Creams

beauty tips and style advice
Chic accessories for every wedding style.

When it comes to lounging on the beach in the buff, turns out that Germans and Austrians are the most comfortable with their birthday suits, according to a worldwide survey of beachgoing habits around the world.

Chic time-tested shades you'll love for this summer.

Our top picks for staying cool this summer.

Does makeup make you feel more or less like yourself? These women — some makeup junkies, some who never touch the stuff — were brave enough to be photographed with half their faces made up by a pro and half their faces totally bare.

Chic ensembles for every woman.