Strange shoe accessories prevent slipping on ice
Nordic Grip Mini Ice Grippers are the ultimate winter accessory for women's shoes.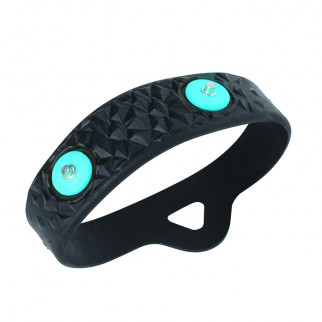 Some of us refuse to give up our high heels, despite blustery weather and snowfall. But now, we needn't worry about slipping on the ice—a British company is selling the ultimate winter accessory for shoe lovers.

The Nordic Grip Mini Ice Grippers are basically fancy rubber bands that slip over the toes of your shoes for a slip-free experience, no matter what kind of shoes you're wearing (they stretch over all different types of shoes, from mile-high stilettos to boots). 

More from Living: Worst celeb fashions of the year

"Party shoes and icy surfaces are a bad combination," they say on their web site.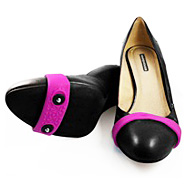 "Nordic Grips' smart Mini is a discreet, small and cool grip which is perfect on your way to or from a party on icy ground. The grip comes in a practical box making it easy to store in a jacket pocket or in your handbag ready for those icy winter nights."

More from Living: 10 things every woman should have
Now, if only we could figure out how to warm up our toes in those stilettos…

Tell us: Would you wear these rubber band contraptions on your shoes?
Photo: Nordic Grip

More from Simply Chic:
Fighting crime with chic jewelry
The most "OMG, WHAT!?" looks from London Men's Fashion Week
The hottest manicure styles of 2013
beauty tips and style advice
Chances are you're sick of stubble, razor bumps, and always missing that one spot.

It's all about the fashions.

The Academy Awards and beauty go hand-in-hand.

The actress has jumped onto the fringe bandwagon!

Just because you can't nail the halfpipe (don't worry, we can't either) doesn't mean you can't enjoy any of the medal (er, metal) glory. Find your winning style in these gold, silver and bronze products.