Strange shoe accessories prevent slipping on ice
Nordic Grip Mini Ice Grippers are the ultimate winter accessory for women's shoes.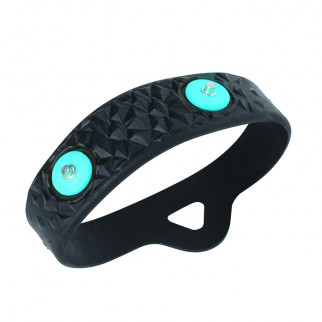 Some of us refuse to give up our high heels, despite blustery weather and snowfall. But now, we needn't worry about slipping on the ice—a British company is selling the ultimate winter accessory for shoe lovers.

The Nordic Grip Mini Ice Grippers are basically fancy rubber bands that slip over the toes of your shoes for a slip-free experience, no matter what kind of shoes you're wearing (they stretch over all different types of shoes, from mile-high stilettos to boots). 

More from Living: Worst celeb fashions of the year

"Party shoes and icy surfaces are a bad combination," they say on their web site.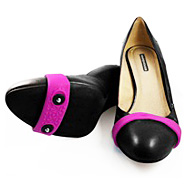 "Nordic Grips' smart Mini is a discreet, small and cool grip which is perfect on your way to or from a party on icy ground. The grip comes in a practical box making it easy to store in a jacket pocket or in your handbag ready for those icy winter nights."

More from Living: 10 things every woman should have
Now, if only we could figure out how to warm up our toes in those stilettos…

Tell us: Would you wear these rubber band contraptions on your shoes?
Photo: Nordic Grip

More from Simply Chic:
Fighting crime with chic jewelry
The most "OMG, WHAT!?" looks from London Men's Fashion Week
The hottest manicure styles of 2013
fashion: trends & must-haves for your wardrobe
Hard work, talent and perseverance are the three keys to professional success—but sometimes a really great haircut helps, too.

There's no miracle cure for acne, but the products and tips below come pretty darn close.

Beauty truth: You can't buy the best makeup and body potions stars use; their makeup pros are whipping up mystery formulas. And beauty sleuth Andrea Pomerantz Lustig learned 'em!

What can make a face softer but edgier at the same time? (Don't worry, this isn't some complicated riddle.) Bangs can enhance any face shape—if you wear them the right way, that is. We've rounded up five ideas with fringe benefits, along with hairstylist Nathaniel Hawkins's tips for pulling them off.

We all know we need moisturizer. The confusing part? Picking one that works for your skin—and your budget. Well, here's your cheat sheet: Using the Allure Beauty Product Finder, we found the ten best drugstore moisturizers for every skin type, all for under $20. So whether your skin is dry, acne-prone, or you've got dark spots or fine lines, we've got you—and your wallet—covered.

Growing pains? Totally unnecessary. Getting—and keeping—long, shiny, sexy hair has never been easier.