From crop tops to cutoffs, which celeb had the best style at Coachella?
Take a look at what the A-listers wore!
by
Amy Wicks
I just got back from a crazy weekend at
Coachella
in Palm Springs, where in addition to seeing dozens of amazing shows (the xx, Major Lazer and Phoenix — with special guest R Kelly — were my favorites!), I saw lots of celebs who were dressed in their best music-festival attire. It was over 90 degrees during the day, so the official uniform for most attendees was cutoff shorts, loose-fitting tank tops, and floral headbands. Let's take a look at what the A-listers wore!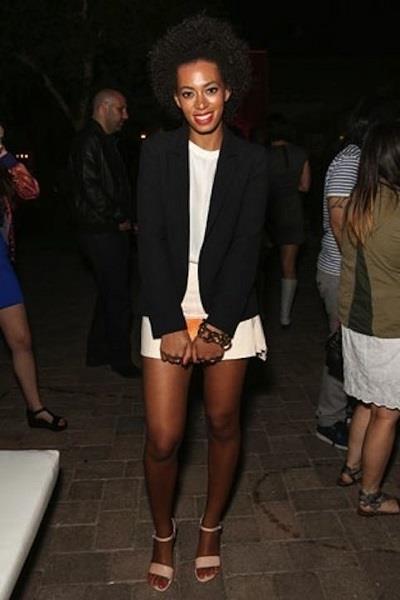 Solange surprised everyone when she showed up onstage with English indie pop band the xx. Here, she looks so chic in one of the trends of the moment, wearing black and white.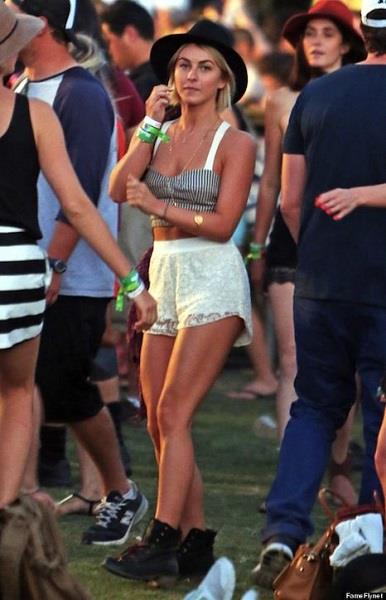 Julianne Hough made the rounds of all the big parties, from H&M's event to Lacoste's pool party with her lacy shorts and crop top/bustier.

More from Glamour: Cringeworthy Fashion DON'Ts
Model Agyness Deyn was spotted looking California cool at the Henry Holland party. She wore jeans (in 90-degree heat!) and an easy tee with turquoise sneaks.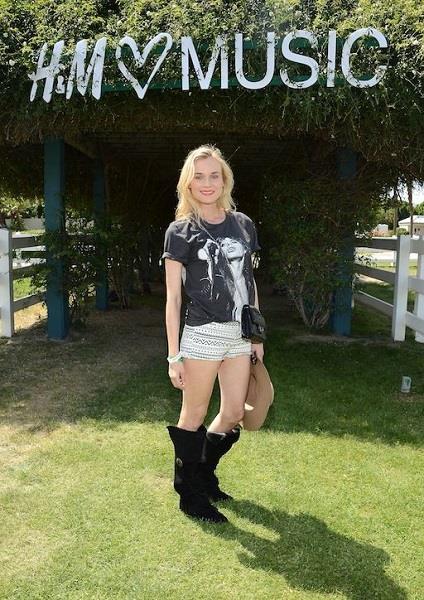 It wouldn't be Coachella without a Diane Kruger sighting. She showed up at H&M's party wearing their clothing: an H&M Rolling Stones T-shirt, graphic-print shorts, and suede over-the-knee boots.

More from Glamour: 10 Things That Should Be on Every Girl's Beauty Bucket List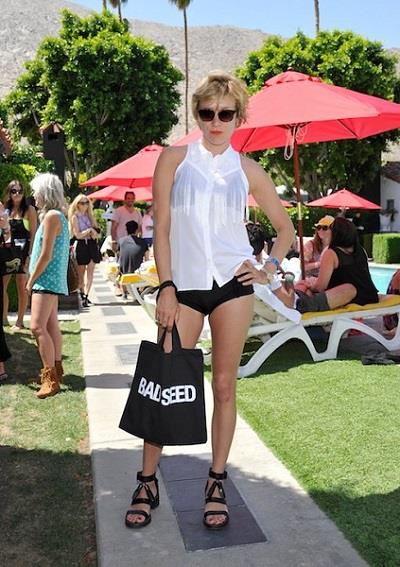 Chloe Sevigny dealt with the hot temperature at the Guess Hotel pool party by wearing very little. She also stayed on trend, rocking black and white.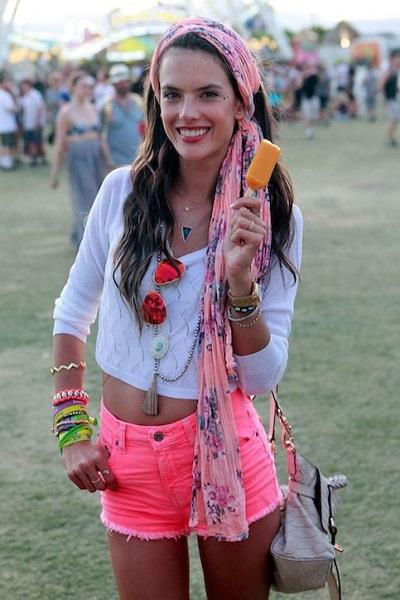 Victoria's Secret model Alessandra Ambrosio was spotted in these adorable hot pink cutoffs at the Fruttare Fruit Bar tent.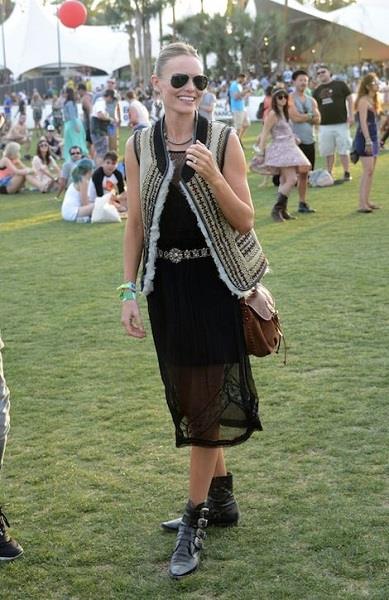 I stood behind Kate Bosworth at the Beach House show and saw she was wearing Topshop. It turns out she was providing all of us with a sneak peek at pieces from the retailer's upcoming Topshop Festival collection.

Which look was your favorite? Which celeb did the black-and-white trend best?

More from Glamour:
30 Spring Outfit Ideas, Modeled by Glamour Editors
10 Beauty Tricks That Make Guys Melt
8 Easy Ways to Get Glowing Skin
Bing: Coachella Music Festival 2013
Taxing the innovative entrepreneurial productive community by the parasitical tendency by 'neocriminal value suckers' to TAKE from the PRODUCTIVE SECTOR via FAKE CAUSALITY, is another a-typical worn out unacceptable approach by 'officialdom'; the promoters of Coachella don't 'buy it'...... and neither does anybody else.  It's just like the IRS tax system...   none of it was ever asked for, nor needed.  Same thing different face. The American people who produce things in this environment don't need anymore of it.

Coachella is actually a city next to Indio. The Coachella Music Festival is in Indio and if you know anything about Indio, you don't stay there beyond any need to be there. My guess is the person writing this stayed in Palm Springs, Indian Wells, Rancho Mirage or Palm Desert (possibly LaQuinta) and stayed far away from Indio when not at the Music Festival.
Are you sure you want to delete this comment?
beauty tips and style advice
Once the summer heat kicks in, it's all we can do not to slip into the breeziest beach dresses and flip-flops for the morning commute. So trust us when we say we understand that the humidity can have a powerful effect on your wardrobe — still, there are some things you just can't wear to your place of employment, no matter how hot it gets.

Wrinkle no blouse, tangle no jewelry, leave no beauty product behind, and still have room to spare.

Hue-changing dos we absolutely love.

Why your jean size varies from store to store.

Wait a month between waxing visits? Check. Pop a preappointment Advil? Duh. We all know the basics, but here are the tricks you don't know.

What to always—and never, ever—do to keep hair in top shape.

Get inspired to try these sweet and summery looks.

Stunning wedding styles that create a statement.

I attended the Abercrombie and Fitch holiday-season press preview yesterday, and in between checking out the cute gear that will hit stores this November, I picked up a little nugget of information I just have to share.

How to wear this cool-weather staple in the summer.

See how Miranda Kerr made a pair of Birkenstocks chic.

We love how a new nail polish has the ability to instantly change your look and your mood with a simple swipe. While happy lime greens and aquas are ruling the five million #nailpolish Instagrams this summer, there are a variety of great colors to choose from—whether you want an office-appropriate neutral or a fun going-out shade that'll give your LBD a punch of color.