Women Want Two Hours of Romance Per Day
Love comes first, but socializing and the Internet aren't far behind.
According to new research, women want romance in their lives more than anything else. But they do have a time limit for love. Specifically, researchers found that the average woman prefers to spend exactly 106 minutes on romance each day.
Researchers from the University of Bremen and the Georgia Institute of Technology sought to find how the average woman would spend a "perfect day." Romance topped the list.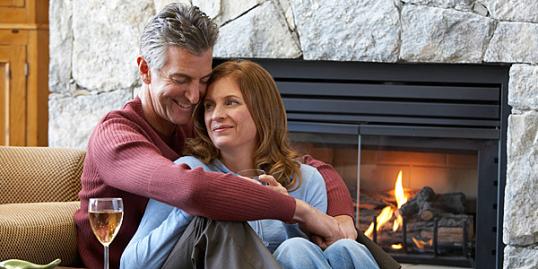 The study's authors, Sebastian Pokutta and Christian Kroll, interviewed 900 women with an average age of 38. They asked those women about their daily activities and how they felt about them. The researchers explained:
"Our research asks what a perfect day would look like if we take into account the crucial fact that even the most pleasurable activities are usually less enjoyable the longer they last and the more often we do them."
Kroll, whose research focuses on "happiness, social capital and quality of life," told MSN's The Heart Beat:

"The study can be used as a starting point for rethinking how we prioritize our time in order to achieve the most happiness. Of course, it does not seem advisable to run around with a stopwatch all day trying to meet the proposed schedule. But the results can provide food for thought about what it is that matters in terms of well-being, especially for women, which might be interesting for men, too."
Related: 50 Things Everyone Should Know About Getting Married
In addition to the 106 minutes of romance, women wanted to spend 48 minutes on the Internet and 82 minutes socializing. Relaxing took up 78 minutes of the perfect day, followed by 75 minutes of eating and 68 minutes of exercise. Sounds like a decent day to me. Minus the exercise part, maybe.
Related: 50 Unique Engagement Rings
Women said if they could be completely hedonistic, they would spend 613 minutes with their partner, 103 minutes socializing and 74 minutes relaxing. 
"Certain activities are attractive because we do them so rarely," researchers said in the paper, published in the Journal of Economic Psychology. "Scarcity can therefore be expected to be a central feature of why we enjoy intimate relations more than work."
Tell us on Facebook: What do you think, ladies – sound about right, or is that too much or too little romance?
Photo: Noel Hendrickson/Getty Images
Bing: Simple ways to be romantic.
More Sex & Love on MSN Living:
30 Diamond Engagement Rings So Sparkly You'll Need Sunglasses
5 Signs a Guy Is Toxic
5 Sexy Steps to Get Out of Your Date Rut
beauty tips and style advice
Stunning wedding styles that create a statement.

Hue-changing dos we absolutely love.

In case you weren't already overwhelmed enough by the daunting task of jeans shopping (or really, clothes shopping in general), our friends over at Racked published a handy little infographic today comparing the sizing of a variety of different retailers that you've likely frequented at least a handful of times in your lifetime.

I attended the Abercrombie and Fitch holiday-season press preview yesterday, and in between checking out the cute gear that will hit stores this November, I picked up a little nugget of information I just have to share.

How to wear this cool-weather staple in the summer.

See how Miranda Kerr made a pair of Birkenstocks chic.

We love how a new nail polish has the ability to instantly change your look and your mood with a simple swipe. While happy lime greens and aquas are ruling the five million #nailpolish Instagrams this summer, there are a variety of great colors to choose from—whether you want an office-appropriate neutral or a fun going-out shade that'll give your LBD a punch of color.

You already know wearing white after Labor Day is cool. But menswear is reinventing itself rapidly, leaving some long-held mandates by the wayside, not to mention a bunch of men with a lot of questions. Sure, some style laws are truly inviolable. Showing a quarter-inch of cuff will always be crucial, but with designers and dandies flaunting so many former taboos it's hard to tell what's in play these days. So we thought we'd take this opportunity to let you know which rules no longer apply.

Put down the wrinkled button-down, step away from the Crocs, and open your closet. We need to talk about the new rules of casual.

Buying a brush is like getting a new smartphone: once you learn how to use it, it's indispensable.

Surfers are the epitome of cool, laid-back American style. And if we can't be them, at least we can copy their hair.

It's time for bridal beauty to loosen up. Hair doesn't have to be tightly wound, makeup perfectly contoured, and nails French manicured (on this last point, really, please don't). You can, in fact, look gorgeously and timelessly cool at your wedding. Here's how.