The 'Kim effect' is more powerful than the 'Kate effect'
Kim Kardashian causes more of a buying frenzy that Kate Middleton, says designer.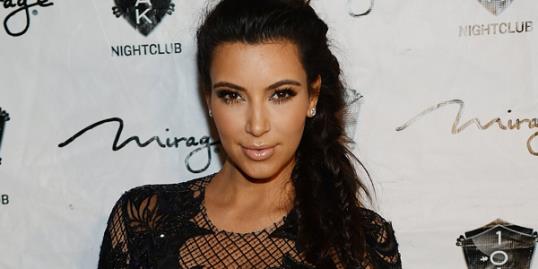 Who has more power when it comes to fashion and beauty? It turns out, Kim Kardashian has more selling power than Kate Middleton. 

According to the Daily Mail, French designer Rouland Mouret is claiming that although women seem to lust after whatever Kate Middleton wears, it is actually Kim Kardashian that has even more selling power than the Duchess. 

More from Living: 50 new hair ideas for the New Year 

Mouret says that every time Kardashian wears one of his dresses, his sales skyrocket almost instantly after, which may sound surprising considering how quickly items sell out in stores whenever they are seen on Kate.  'To be honest, we're more likely to get orders on a dress that Kim Kardashian's worn," he told The Telegraph.

More from Living: Biggest fashion trends of 2013 

Why? He says more women are into the idea of looking like curvaceous Kim. "You don't see hundreds of women running around looking like her [Kate Middleton]," he said, which he pinpoints to the fact that unlike Kim, Kate has no interest in attracting media attention to her. "She's highly attuned to those details that will provoke a tabloid frenzy and above all, she does not want a tabloid frenzy," he said of Kate. "She doesn't seem to feel the need to dress sexily to woo the world. She's dressing for William and herself."

Tell us: Who do you think has more purchase power, Kim or Kate?
Bing: Kate Middleton vs. Kim Kardashian


Photo: Denise Truscello/WireImage
More from Simply Chic:

First look: Katie Holmes for Bobbi Brown
High heels make women look more attractive, study finds
Does makeup help or hurt a woman's self-esteem?
beauty tips and style advice
One shopper's tweet of the emaciated-looking figure forced the store to take action.

Once the summer heat kicks in, it's all we can do not to slip into the breeziest beach dresses and flip-flops for the morning commute. So trust us when we say we understand that the humidity can have a powerful effect on your wardrobe — still, there are some things you just can't wear to your place of employment, no matter how hot it gets.

Wrinkle no blouse, tangle no jewelry, leave no beauty product behind, and still have room to spare.

Hue-changing dos we absolutely love.

Why your jean size varies from store to store.

Wait a month between waxing visits? Check. Pop a preappointment Advil? Duh. We all know the basics, but here are the tricks you don't know.

What to always—and never, ever—do to keep hair in top shape.

Get inspired to try these sweet and summery looks.

Stunning wedding styles that create a statement.

I attended the Abercrombie and Fitch holiday-season press preview yesterday, and in between checking out the cute gear that will hit stores this November, I picked up a little nugget of information I just have to share.

How to wear this cool-weather staple in the summer.

See how Miranda Kerr made a pair of Birkenstocks chic.