The 'Kim effect' is more powerful than the 'Kate effect'
Kim Kardashian causes more of a buying frenzy that Kate Middleton, says designer.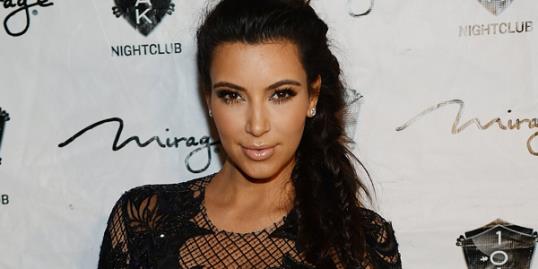 Who has more power when it comes to fashion and beauty? It turns out, Kim Kardashian has more selling power than Kate Middleton. 

According to the Daily Mail, French designer Rouland Mouret is claiming that although women seem to lust after whatever Kate Middleton wears, it is actually Kim Kardashian that has even more selling power than the Duchess. 

More from Living: 50 new hair ideas for the New Year 

Mouret says that every time Kardashian wears one of his dresses, his sales skyrocket almost instantly after, which may sound surprising considering how quickly items sell out in stores whenever they are seen on Kate.  'To be honest, we're more likely to get orders on a dress that Kim Kardashian's worn," he told The Telegraph.

More from Living: Biggest fashion trends of 2013 

Why? He says more women are into the idea of looking like curvaceous Kim. "You don't see hundreds of women running around looking like her [Kate Middleton]," he said, which he pinpoints to the fact that unlike Kim, Kate has no interest in attracting media attention to her. "She's highly attuned to those details that will provoke a tabloid frenzy and above all, she does not want a tabloid frenzy," he said of Kate. "She doesn't seem to feel the need to dress sexily to woo the world. She's dressing for William and herself."

Tell us: Who do you think has more purchase power, Kim or Kate?
Bing: Kate Middleton vs. Kim Kardashian


Photo: Denise Truscello/WireImage
More from Simply Chic:

First look: Katie Holmes for Bobbi Brown
High heels make women look more attractive, study finds
Does makeup help or hurt a woman's self-esteem?
fashion: trends & must-haves for your wardrobe
Just like a good pair of shoes, the right hair accessory can change your entire mood (and look!). We rounded up some of our favorites from the spring 2013 runways.

You can make your eyes look younger, brighter — even more lifted — in minutes, using just your basic makeup. Find your issue here, then follow our how-to guide to learn the techniques. It's so easy, you won't believe your eyes.

It's one of those workhorse pieces that can make women look crisp, laid-back, professional, or dead sexy. Meet the one shirt dress you'll wear for life.

Toss your tweezers. Everything from brows (thick!) to your workout is taking a cue from the Flintstones. Yabba-dabba-doo!

Big event? Focus on the outfit, because we've got your hair all figured out, whether you've got two minutes to do it or 20.

If every morning seems like a Manic Monday, then you'll love these clever, minute-shaving beauty tips. Learn the secrets to spending less time getting gorgeous straight from pros!