The 'Kim effect' is more powerful than the 'Kate effect'
Kim Kardashian causes more of a buying frenzy that Kate Middleton, says designer.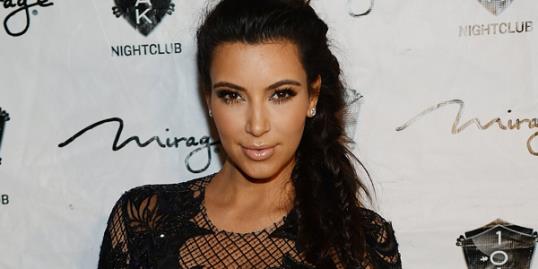 Who has more power when it comes to fashion and beauty? It turns out, Kim Kardashian has more selling power than Kate Middleton. 

According to the Daily Mail, French designer Rouland Mouret is claiming that although women seem to lust after whatever Kate Middleton wears, it is actually Kim Kardashian that has even more selling power than the Duchess. 

More from Living: 50 new hair ideas for the New Year 

Mouret says that every time Kardashian wears one of his dresses, his sales skyrocket almost instantly after, which may sound surprising considering how quickly items sell out in stores whenever they are seen on Kate.  'To be honest, we're more likely to get orders on a dress that Kim Kardashian's worn," he told The Telegraph.

More from Living: Biggest fashion trends of 2013 

Why? He says more women are into the idea of looking like curvaceous Kim. "You don't see hundreds of women running around looking like her [Kate Middleton]," he said, which he pinpoints to the fact that unlike Kim, Kate has no interest in attracting media attention to her. "She's highly attuned to those details that will provoke a tabloid frenzy and above all, she does not want a tabloid frenzy," he said of Kate. "She doesn't seem to feel the need to dress sexily to woo the world. She's dressing for William and herself."

Tell us: Who do you think has more purchase power, Kim or Kate?
Bing: Kate Middleton vs. Kim Kardashian


Photo: Denise Truscello/WireImage
More from Simply Chic:

First look: Katie Holmes for Bobbi Brown
High heels make women look more attractive, study finds
Does makeup help or hurt a woman's self-esteem?
beauty tips and style advice
Every flight seems to have one: that girl who, even after spending several hours enduring the same dry, cramped conditions as everybody else, deplanes looking mind-bogglingly dewy and well-rested. She leaves you too intrigued to be jealous, because who survives air travel without getting puffy eyes and dry patches? Does that mean you can as well? According to our editors, the answer is yes. As you'll see in the slideshow above, which includes their in-flight beauty routines, maintaining your skin, health and hair while traveling through the sky all comes down to the right products. Click through to see what they use, and to stock up before your next big trip—next time, you'll be the one everyone notices.

Got a destination on the horizon? Emulate any one of these 19 outfits and you'll have stylish jet-setting fashion down pat in no time.

Take a look at Jessica Alba's new blonde hair and tell us, do you like it?

Make it through the holidays without repeating an outfit! Our editors show you how.

Each year, we dust off our tree ornaments and holiday-party makeup looks (red lips, smoky eyes, and snowflake-size flecks of glitter). But not this winter. We've traded in our frequent flyer miles for bright, beachy shades and a holiday in the sun.

Holiday parties are the perfect opportunity to experiment with the most inspiring celebrity hairstyles you spend the rest of the year pining (and pinning) away for. We've rounded up a month's worth of stunning options, complete with styling tips and product recommendations straight from some of the pros who created them.