The 'Kim effect' is more powerful than the 'Kate effect'
Kim Kardashian causes more of a buying frenzy that Kate Middleton, says designer.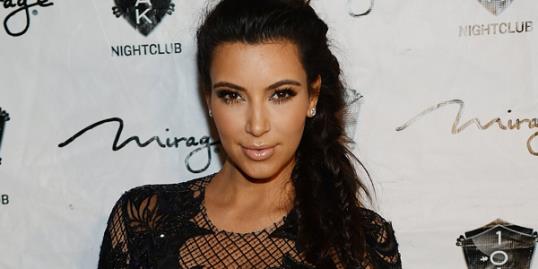 Who has more power when it comes to fashion and beauty? It turns out, Kim Kardashian has more selling power than Kate Middleton. 

According to the Daily Mail, French designer Rouland Mouret is claiming that although women seem to lust after whatever Kate Middleton wears, it is actually Kim Kardashian that has even more selling power than the Duchess. 

More from Living: 50 new hair ideas for the New Year 

Mouret says that every time Kardashian wears one of his dresses, his sales skyrocket almost instantly after, which may sound surprising considering how quickly items sell out in stores whenever they are seen on Kate.  'To be honest, we're more likely to get orders on a dress that Kim Kardashian's worn," he told The Telegraph.

More from Living: Biggest fashion trends of 2013 

Why? He says more women are into the idea of looking like curvaceous Kim. "You don't see hundreds of women running around looking like her [Kate Middleton]," he said, which he pinpoints to the fact that unlike Kim, Kate has no interest in attracting media attention to her. "She's highly attuned to those details that will provoke a tabloid frenzy and above all, she does not want a tabloid frenzy," he said of Kate. "She doesn't seem to feel the need to dress sexily to woo the world. She's dressing for William and herself."

Tell us: Who do you think has more purchase power, Kim or Kate?
Bing: Kate Middleton vs. Kim Kardashian


Photo: Denise Truscello/WireImage
More from Simply Chic:

First look: Katie Holmes for Bobbi Brown
High heels make women look more attractive, study finds
Does makeup help or hurt a woman's self-esteem?
beauty tips and style advice
Still searching for your dream wedding dress? You'll get a kick out of these fun facts about your most important wedding-day purchase.

From detachable tulle overskirts to romantic off-the-shoulder necklines, check out these emerging trends from the Spring 2015 bridal runways.

Who says you have to wear white on your wedding day? Get some colorful inspiration from these seven wedding dresses.

Since its inception in 1940, the International Best-Dressed List—revealed in Vanity Fair for the last decade—has lauded the most polished, eclectic, and stylish of dressers. From royalty to politicians, athletes to fashion designers, the poll is comprehensive in the personalities it celebrates. Those appearing multiple times over the years are considered for induction into the Hall of Fame—the List's highest honor.

Most of us have a post-workout beauty routine that's basically a mad dash from locker to shower to mirror to door—with a quick swipe of lip balm and a one-minute hairstyle in between. To save time and look (and smell) better than ever, stock your gym bag with these key multitaskers and read on for surprising ways to hack them. Guarantee your get-ready sprint will go a bit smoother.

Even if you're not going back to school this season, that doesn't mean new style supplies, like a fresh haircut, aren't in order. So whether you're looking to chop it all off, add a few pieces, or finally try bangs, here are 30 red-carpet-inspired cuts worth giving a shot.