Khloe Kardashian's best makeup advice
Khloe shares her go-to products.
Everyone's secret favorite
Kardashian
is now a beauty mogul! Let's hear about that.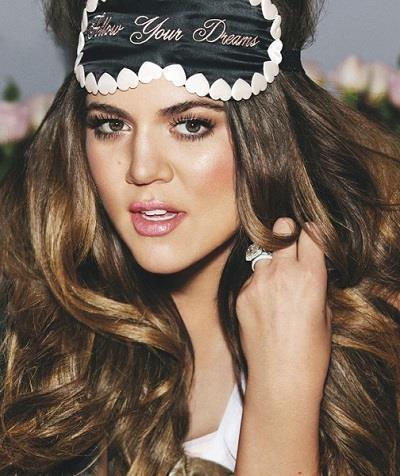 Glamour:
You and your sisters are such girly girls. How is your look distinct?
Khloé Kardashian:
I'm a little more silly than they are. I like to do designs on the side of my face, or cut out foil stickers from the crafts store and put them on my forehead.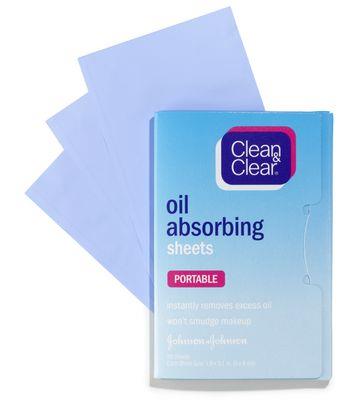 More from Glamour: 10 Things That Should Be on Every Girl's Beauty Bucket List
Her shine stopper: Clean & Clear Oil Absorbing Sheets, $5, at drugstores

Khloe's volumizing secret: Pssssst! Instant Dry Shampoo, $7,
drugstore.com

Glamour: What've they taught you?

KK: I had always been a nude-lipstick girl, but Kourtney does a pop of color on her lips. I tried it and loved it. You can wear less on your eyes and still look put together.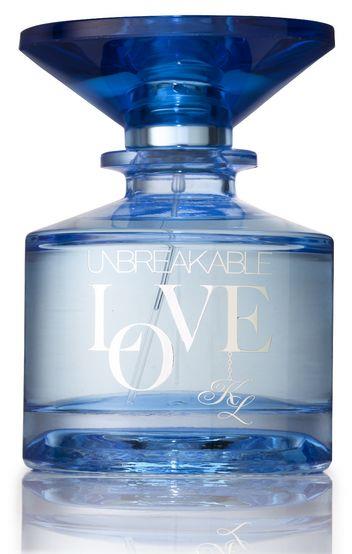 More from Glamour: 10 Beauty Tricks That Make Guys Melt

Her latest scent: Unbreakable Love by Khloé and Lamar, $45 for 3.4oz, perfumania.com

Glamour: And now you've got your own beauty line. I love the lipstick that's sheer on one end and matte on the other.

KK: There are always five glosses, lipsticks, and liners rolling around in my purse. So I said, "God, can we do something to condense it all?" And I don't wear false lashes, so I'm a stickler for mascara. We have four different mascaras coming out as part of the line.

Two shades, one cool tool: Khroma Double Agent Lipstick in Confidential + Classified, $20, drugstore.com

Glamour: Have you influenced Lamar's style at all since you've been married?

KK: I love his New York vibe. Kim doesn't like the jeans-and-T-shirts look. Who cares? He's a guy! But he's religious about his grooming. I was surprised.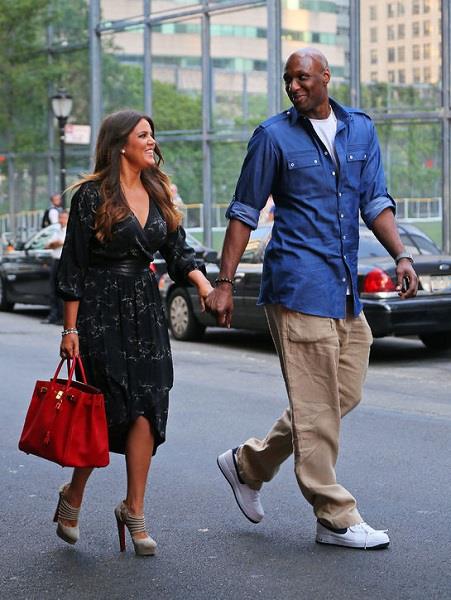 Love them! "I'll be so busy, but I'll make his favorite meal. Those little things, he appreciates them so much."

Glamour: You're always so confident. How do you project that to the world?

KK: A few years ago I lost 30 pounds, and people still wanted to criticize. And honestly, I'm happy with myself if I'm a little heavier. I realized: Why am I trying to conform to someone else's idea of beauty? I think I'm beautiful either way.

What do you ladies think of Khloe's beauty advice? Give her a shout in the comments!

—Lauren Brown

Photos: Ben Watts, Stills: Cathy Crawford, With Lamar: Splash News

More from Glamour:
60 Winter Nail Polish Ideas
31 January Outfit Ideas
What Your Party Outfit Says About You (According to Guys)
beauty tips and style advice
That elusive, perfect-every-day haircut can be yours. Don't be skeptical, now; these sweet, shorter styles are as easy to pull off as they are flattering. So chop chop!

The wedding dresses on the spring 2015 runways were beautiful, breezy, and fresh—just like a breath of warm spring air. No matter where or when you'll say your vows (or how big or small your budget is), your dream wedding dress is just a few clicks away.

The results were crazy awesome.

There are no bad bodies, just bad jeans! Consider your denim problem areas solved (thanks to our 50-pair editor try-on).

Mascara wands are getting fatter, but that may not help your lashes. There's a better way to gain weight.

Three summers ago, I bought a pair of soft, white-calfskin Chanel loafers. I spent months trying to keep them pristine, but it wasn't long before a July thunderstorm left them and me soaked. I began steeling myself for what I thought was inevitable: a solemn drop in the trash. But once the loafers dried, I found the shoes' stained stitching—now storm-cloud gray—was lovely and a few new wrinkles in the leather were charming, like smile lines for shoes. I started to wear them freely—taking on puddles and tossing them onto the sand at the beach—and before long, they transformed. The roughened toe-tops reminded me of a welcoming, worn armchair, and a wet-and-hot summer had molded the material perfectly to my feet.

When the clock's ticking, digging though every compact in your bathroom is an exercise in frustration. What you need is one simple bag with a selection of products that help you pull yourself together as quickly as possible, at home or on the road. In it:

You know the freshly scrubbed, athletic look that defines American beauty? Turns out it's been centuries in the making.

According to Hollywood's top hairstylists, celebrity clients get sticky fingers when it comes to these no-fail products.

The American company that helped to popularize the shapewear trend has moved into the world of denim with a new jeans collection.

What to wear and what to avoid the next time you attend a wedding.

Want the most gorgeous hair of your life for your wedding day? Of course you do. Hairstylist Jen Atkin shares the top mistakes brides make that are getting in the way of that picture-perfect bridal hairstyle