Buttocks and female breast nipples banned from this year's Grammy Awards
Grammy Awards implement dress code.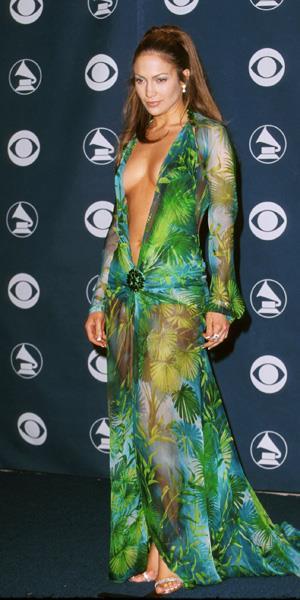 The Grammy Awards tend to be the show that celebrities go crazy in the wardrobe department, but this year, a dress code warning has been issued to those attending. 

According to Buzzfeed, CBS Program Practices, who will air the awards show this Sunday, February 10, has issued a "Wardrobe Advisory" to those who plan to attend the show. 

The email reads the following:

"CBS Program Practices advises that all talent appearing on camera please adhere to Network policy concerning wardrobe.

Please be sure that buttocks and female breasts are adequately covered. Thong type costumes are problematic. Please avoid exposing bare fleshy under curves of the buttocks and buttock crack. Bare sides or under curvature of the breasts is also problematic. Please avoid sheer see-through clothing that could possibly expose female breast nipples. Please be sure the genital region is adequately covered so that there is no visible 'puffy' bare skin exposure. Please avoid commercial identification of actual brand name products on T-shirts. 

More from Living: The top Grammys gowns of all time

Foreign language on wardrobe will need to be cleared. OBSCENITY OR PARTIALLY SEEN OBSCENITY ON WARDROBE IS UNACCEPTABLE FOR BROADCAST. This as well, pertains to audience members that appear on camera. 

More from Living: The most unforgettable Grammys performances

Finally, The Network requests that any organized cause visibly spelled out on talent's wardrobe be avoided. This would include lapel pins or any other form of accessory."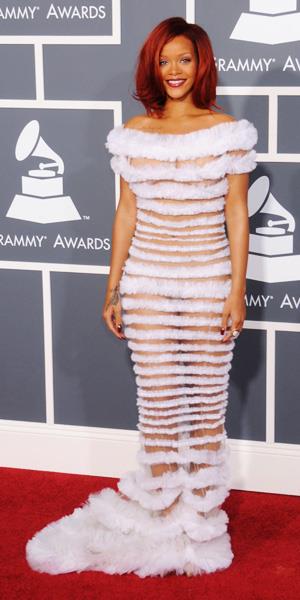 The dress code is creating a lot of buzz in the media world, considering some of the scandalous outfits that have graced the red carpet in past years. From Rihanna to Jennifer Lopez in that infamous green Versace dress, the outfits at the Grammys have always caused a stir. But the question remains, will the warning to avoid problematic "thong type costumes" and the request for no "puffy bare skin exposure" be followed? We shall see, but we're thinking this will only make attendees want to up the ante even more!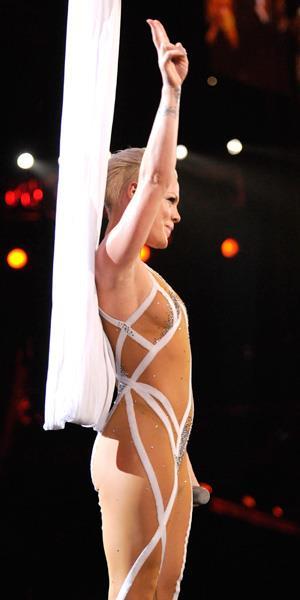 Tell us: Do you think celebs dress too scandalously at the Grammys?
Photos: Gregg DeGuire/FilmMagic/Ge​tty Images, Kevin Mazur/WireImage/Gett​y Images, Sam Levi/WireImage/Getty​ Images

Bing: Extreme Grammys fashion

More from Simply Chic:
Do women really age more quickly than men?
Khloe Kardashian's best makeup advice
The most "OMG, WHAT!?" looks from London Men's Fashion Week
beauty tips and style advice
Wide-leg pants are blowing up. Six women show us how to style a pair by Lauren Ralph Lauren.

It's the best and worst time to be a single girl in the dating world. On the one hand, past generations of women didn't have the freedom, financial independence, access to birth control (depending on your state and employer, of course), or plethora of options to meet new people—online and off—that we enjoy today. On the other hand, they also didn't have to worry about sexting, selecting the best selfie for their profile picture, or accidentally swiping right on a coworker.

If you're anything like me, you probably haven't gone anywhere near a hair accessory for years—save for the few stretched-out Goody elastics tumbling around at the bottom of your handbag, the slightly rusty bobby pins gathering dust at the back of your medicine cabinet or that scrunchie you use to pull your hair back when washing your face in the morning. For as long as I can remember, hair adornments have been slapped with somewhat of a childish reputation; when's the last time you saw a girl over the age of 11 wearing a barrette or witnessed a woman past her teen years sporting a headband?

When it's hot and humid, pulling your hair into a ponytail is practical. But it can also be fun, easy, unexpected, and mind-blowingly gorgeous. Here, stunning summer hair ideas inspired by our favorite runway and red-carpet looks of the moment—plus expert tips on how to re-create them.

Sure, sunglasses protect your eyes and help you see, but they can also lend an instant, undeniable cool factor to just about anyone. Said cool factor is most apparent when sunglasses fit well, balance your features, and look like they were made for your face. Because one-size-flatters-all shades are unfortunately not a thing, we asked Bobbi Brown, makeup artist, glasses expert, and author of the new book Bobbi Brown: Everything Eyes, for her top tips for finding flattering sunglasses for every face shape.

The leading ladies who make summer beauty look effortless.