American Apparel in trouble for 'sexist' ad campaign
A series of ads featuring a unisex flannel shirt causes a stir.

It seems that quite a few clothing companies are getting themselves in hot water these days. After last week's Abercrombie & Fitch scandal and this week's viral video created to get revenge on the company, now it's fashion brand American Apparel that is getting the backlash. The company is under fire for the "sexist," "sleazy" and "degrading ads for a unisex shirt.

According to the Daily Mail, the digital campaign features "provocative images of half-naked women sporting the unbuttoned plaid top in a series of highly sexualized poses – often wearing no underpants or just a pair of tiny G-strings – while the male models involved in the campaign are fully clothed and sombre."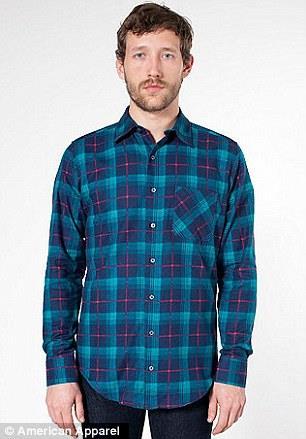 More Living Style: The most iconic workwear of all time

Consumers are not pleased, calling the brand out as being degrading, but American Apparel disagrees, claiming the ads are just "artistic." 

Subscribe to Simply Chic

"As a company, American Apparel is very sensitive to gender and sexual issues, just as we have been to issues like immigration and gay marriage," said a representative for the brand. "In this case, the actual product model photo for this unisex item is fully clothed for women, just as it is for men. Unfortunately, some bloggers have confused an artistic photoshoot which accompany the pages with a product shot and a controversy erupted as a result."

More Living Style: 31 May outfit ideas

The representative added that the brand is known for this type of advertising. "American Apparel is well known for its provocative imagery, artistic photographs and its stance on free expression within the fashion industry. Our style deliberately eschews the Photoshopped and impossibly unreal aesthetics of many of our competitors. We don't think there is anything in these photos out of sync with our standards, and we think they portray the garments and the models in an attractive way and are not even the slightest discriminatory. Clearly we'd never seek to upset anyone, and we're sorry to anyone who is upset."

Tell us: Do these ads offend you?

More Simply Chic:
Abercrombie wants only thin and beautiful people in its stores
Company designs clothing brand for single people
H&M decides to use real-looking women to model swimwear

Bing: American Apparel scandals

Photos: American Apparel
beauty tips and style advice
Sunglasses: it may seem counterintuitive to invest in a wintertime accessory traditionally viewed as a sunny, warm-weather item. But spring is on the way and we're also currently being exposed to crazy amounts of UV rays—and then, of course, there's the reflective snow situation.

Some people look younger than they are, some look older. Even those with easy access to BOTOX and personal trainers. Can you guess the age of these celebrities?

Did anyone else hear wedding bells on the Oscars red carpet last night?

Then after the show, er, Oscars, it's the after party. Then after the party, it's the... Best Dressed List, of course. Nikki already picked her tops for the Academy Awards red carpet (did you vote yet?), so now it's time to see what the stars wore to the post-celebrations.

As I continue my personal campaign to swap out E!'s mani cam with a back-of-updo cam (and as a service to all the hardworking hairstylists who spent so much time creating beautiful hair looks for the 2014 Oscars), I'd like to point out that we miss a lot of gorgeous detail when we don't get the back view of a star's hair.

The bold new trend on the Oscars red carpet.

Trying new hairstyles is fun (have you picked up Allure Hair: The Ultimate How-To Hair Guide yet?).

When someone says "Julia Roberts," you think teeth. You think hair. But while you may not immediately think fashion, she has had a pretty consistent—and consistently pretty—style since her Mystic Pizza days: clean, classic, menswear-inspired looks that let her natural beauty—and rightly famous smile—take center stage. Here's how she has elevated that look over the years.

Lupita Nyong'o shows off the power of the pixie on the Oscars red carpet.

Walk a mile in a pair of SJP's stilettos? Well yes, we'd love to; thank you for asking.

Anti-aging doesn't have to take over your life. Here, expert tweaks to slow the clock.

We're at the tail end of a jam-packed awards season, with the grand finale—the Oscars, duh—just a few days away. We can't wait to see what our favorite nominees wear—we already know Jennifer Lawrence will step out in a breathtaking Dior, while we hope to see Lupita Nyong'o pick another brilliantly bold monochromatic gown. As for which designer she'll select—Gucci? Ralph Lauren?—that's anyone's guess.