Does turning 30 lead to bad hair?
Having a bad hair day common over age 29, say most women.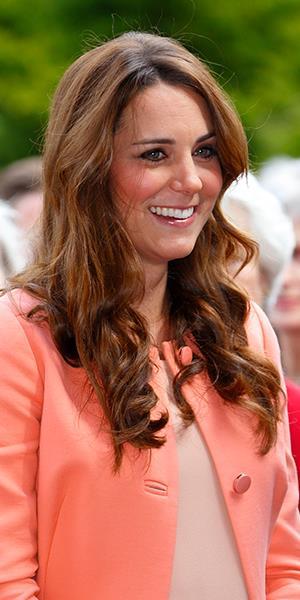 Along with getting gray hair, dealing with weight gain and losing overall muscle mass, women have yet another reason to fret about passing the age of 30.

According to a new study, most women say that they think their hair looked best at age 29, because at that point in their lives strands were thicker and fuller than later on in their lives, but weren't damaged from overuse of styling tools and products like they were in their early 20's.

Subscribe to Simply Chic

The Daily Mail reports that 45 percent of women had the most damaged hair in their twenties, and a third of women said they didn't know which hair style looked best on them until around the age of 29. In addition, a woman in her late twenties has more disposable income to spend on hair products, adding to the chance that she will love her hair more than earlier in life. 

More Living Beauty: 6 how-tos for younger-looking hair

The study, done by luxury haircare brand Kérastase, surveyed 2,000 women to investigate hair habits. And of all the tantalizing tresses out there, it was Kate Middleton's luscious glossy locks that took home the prize of most coveted hair.

More Living Beauty: Hairstyle of the day 

Women also agreed strongly that the 1980's was the worst decade in history when it comes to hair, and that the 80's perm was one of the hairstyles that women regretted getting most. 

Bing: Great hair tips and tricks

"As we enter our late teens and twenties, most women have yet to find their signature style," said Kérastase Ambassador Luke Hersheson. "Certain hairstyles come and go in fashion like any other trend and it's only natural that women try and replicate the latest look. Having said that, constantly changing styles and hair color can take its toll and, as we age, our hair density and condition can be affected."

Tell us: Whose hair in Hollywood do you envy?

More from Simply Chic:
Abercrombie wants only thin and beautiful people in its stores
11 secrets of really photogenic people
Plus-sized model featured on cover of Elle Quebec
Photo:  Max Mumby/Indigo/Getty Images
beauty tips and style advice
Selena Gomez with short hair? Behold the evidence at the KISS FM Jingle Ball last night.

Having a sister means stealing each other's clothes and fighting over the bathroom mirror. It also means enjoying two wardrobes and sharing new beauty-product tips and tricks. Here, our five favorite sets of celebrity sisters and the beauty lessons we've learned from them.

Most regrettable trends come with warning signs: Do your teeth set off metal detectors? Are your lashes prone to tangling? Are your shoes ugly and uncomfortable? Here is this year's crop of bad fads.

Restoring botched brows can be a major pain in the...arch.

In order to cope with the intense feelings of jealousy I experienced when seeing Jennifer Garner's flawless hairstyle last week, I decided to contact the stylist responsible for the look, Kylee Heath, and find out what exactly she did to produce these glorious results.

Apparently, every celebrity in the world decided to dye her hair over the last few days—or at least Duchess Catherine, Sienna Miller, and Pamela Anderson did.

It was the chicest family night out ever in London yesterday, as Victoria Beckham hit the red carpet, along with her ADORABLE sons, Brooklyn, little fashionisto Romeo, and Cruz, to support the premiere of the soccer football documentary Class of '92, featuring superstar dad David. And she looked perfect as always—in Victoria Beckham, of course.

There will always be a special place in our hearts for Pez—the completely absurd and impractical oblong candy that children are somehow meant to be patient enough to dispense, one by one, from a creaky plastic spring-loaded drawer contraption—and a newly minted shoe designer Camilla Elphick, a Cordwainers College graduate, has tapped into our oral fixation.

When it comes to her latest hair change, it's pretty clear that Sienna Miller was thinking pink!

She's followed by Michael Kors and Ralph Lauren.

Tis the season for gift-giving, mistletoe, snowmen – and ugly holiday sweaters. Whether you're headed to an ugly sweater party or just want to stay cozy in a festive, patterned pullover, Pinterest is chock full of joyful style inspiration this holiday season.

Be it from stress, lack of sleep or a rushed morning, we've all had those days where a glimpse in the mirror causes a minor shock. All of a sudden you find yourself faced with an unforseen beauty emergency, like a surprise zit or severe undereye circles. Luckily, these are hiccups can be fixed—and fast. Above, Nordstrom Beauty Stylist Enisa Sabovi shares her best tips on how to remedy any surprise beauty situation like a pro.