Does turning 30 lead to bad hair?
Having a bad hair day common over age 29, say most women.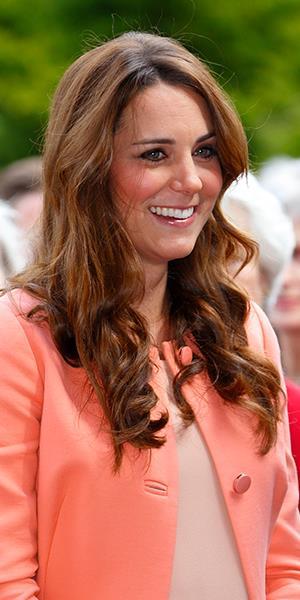 Along with getting gray hair, dealing with weight gain and losing overall muscle mass, women have yet another reason to fret about passing the age of 30.

According to a new study, most women say that they think their hair looked best at age 29, because at that point in their lives strands were thicker and fuller than later on in their lives, but weren't damaged from overuse of styling tools and products like they were in their early 20's.

Subscribe to Simply Chic

The Daily Mail reports that 45 percent of women had the most damaged hair in their twenties, and a third of women said they didn't know which hair style looked best on them until around the age of 29. In addition, a woman in her late twenties has more disposable income to spend on hair products, adding to the chance that she will love her hair more than earlier in life. 

More Living Beauty: 6 how-tos for younger-looking hair

The study, done by luxury haircare brand Kérastase, surveyed 2,000 women to investigate hair habits. And of all the tantalizing tresses out there, it was Kate Middleton's luscious glossy locks that took home the prize of most coveted hair.

More Living Beauty: Hairstyle of the day 

Women also agreed strongly that the 1980's was the worst decade in history when it comes to hair, and that the 80's perm was one of the hairstyles that women regretted getting most. 

Bing: Great hair tips and tricks

"As we enter our late teens and twenties, most women have yet to find their signature style," said Kérastase Ambassador Luke Hersheson. "Certain hairstyles come and go in fashion like any other trend and it's only natural that women try and replicate the latest look. Having said that, constantly changing styles and hair color can take its toll and, as we age, our hair density and condition can be affected."

Tell us: Whose hair in Hollywood do you envy?

More from Simply Chic:
Abercrombie wants only thin and beautiful people in its stores
11 secrets of really photogenic people
Plus-sized model featured on cover of Elle Quebec
Photo:  Max Mumby/Indigo/Getty Images
beauty tips and style advice
Click through the slideshow to shop some of our spring favorites.

French braid? Been there. Fishtail? Done that. The newest styles are all about unexpected texture, major volume, and one man's wild imagination.

Long hair, don't care? Think again…

She dishes on the routine that keeps her looking polished, even when she's pulling up to the <i>Mad Men</i> set at 5 a.m. Plus, the fragrance that helps Christina get her Joan on.

For inspiration, we've rounded up gorgeous (and easy to replicate) wedding makeup looks from the red carpet.

With a few insider tricks, you can enjoy short hair 365 days of the year and have a gorgeous style on your wedding day. Wedding hairstyles for short hair do exist.

I'm beyond excited to finally ditch my winter coat and heavy layers, but I'm not so eager to ditch my tights. Let's just say my legs are not as smooth and bronzed as they were the last time I showed them off many, many months ago.

After a jam-packed week in New Zealand, Kate Middleton and Prince William finally enjoyed a day off, but as of last night (or this morning..? Ah, time change!) they're back on the road again.

These travel-sized beauty products will do double-duty while you're on the road.

Neatly sidestepping high fashion, the smiling, cheerful Kate Middleton is fast becoming the Duchess of Normcore.

This December, New Yorkers might notice something missing in the Christmas air.

When Madonna posted an image of herself wearing a full on Game of Thrones Khaleesi costume on Instagram last week we weren't exactly surprised—this is the woman who rolled into the Grammy Awards wearing a tuxedo and a grill earlier this winter, so why not celebrate the Jewish holiday of Purim with a leather corset and a pair of tiny dragons? Still, we were hypnotized by her white-blonde, braided Daenerys Targaryen hair. Functioning as a bleached out cultural weather vane of sorts, it tapped into multiple obsessions at once—the return of "Game of Thrones" to HBO, spring's new extreme hair lengths and, most notably, fashion's current platinum mania. Our own love of ice-blonde hair—which transforms any look from everyday to extraordinary—has been well documented of late, but last night's Game of Thrones premiere sent our platinum fever into overdrive. In celebration of fashion's favorite hair color, a look at the best platinum moments in history.