Valentino Spring 2013 Couture Show
10 Oscar-worthy gowns.
by Amy Wicks

We have seen some gorgeous gowns hit the runway at the spring couture shows in Paris this week but Valentino's collection is on another level. Since these breathtaking gowns were made for the red carpet, I have decided to match each look with the actress who should wear it to the Academy Awards. Let's get started!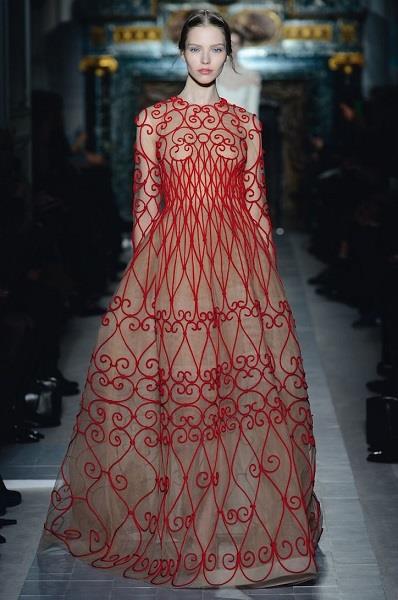 This was the first gown to hit the runway. Am I crazy, or would this look stunning on Anne Hathaway?

More from Glamour: 2013's Most Wearable Fashion Trends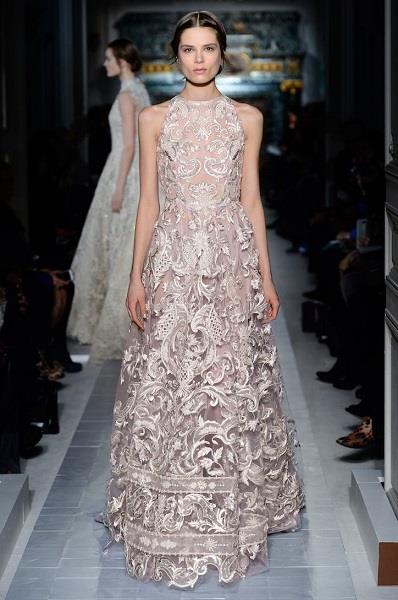 Naomi Watts: Please consider this gown!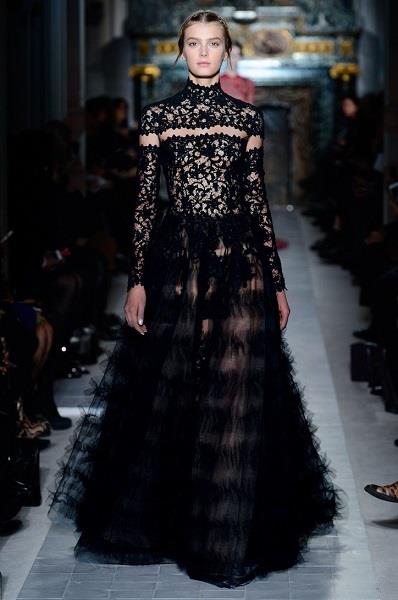 Gwyneth Paltrow isn't nominated but if she's presenting an award, she would look gorgeous in this dress.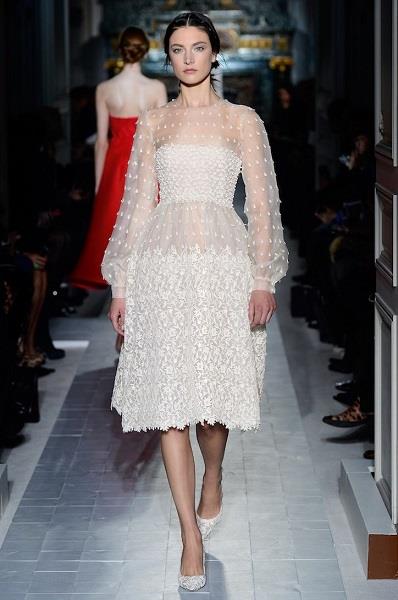 I think this gown is very sweet and Elle Fanning would look adorable in this Valentino look.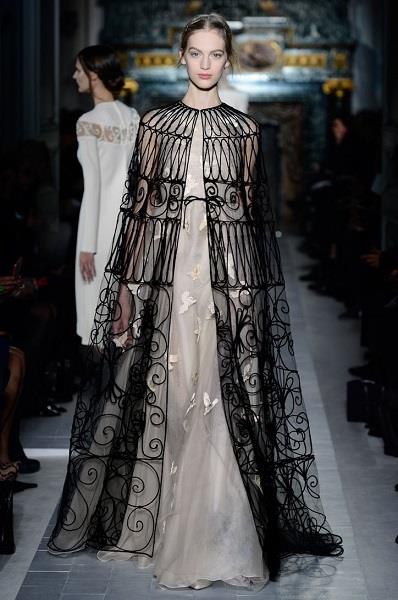 According to WWD, when this model hit the runway in this "black, birdcagelike cape," the audience started clapping. Did you catch my cape story yesterday? Capes are here to stay!

More from Glamour: 10 Beauty Tricks That Make Guys Melt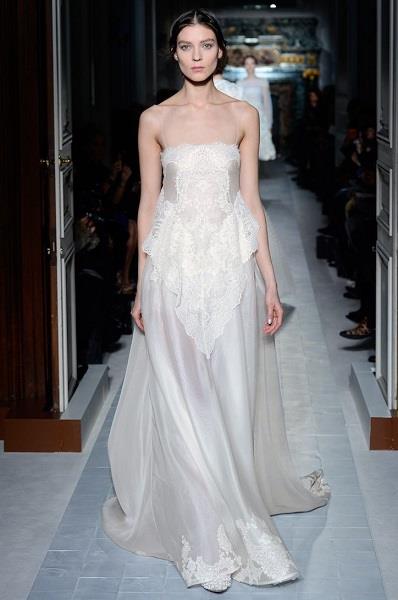 Rooney Mara should rock this dress when she heads to the Academy Awards. I hear she will be a presenter and her pale skin will look beautiful against this gown.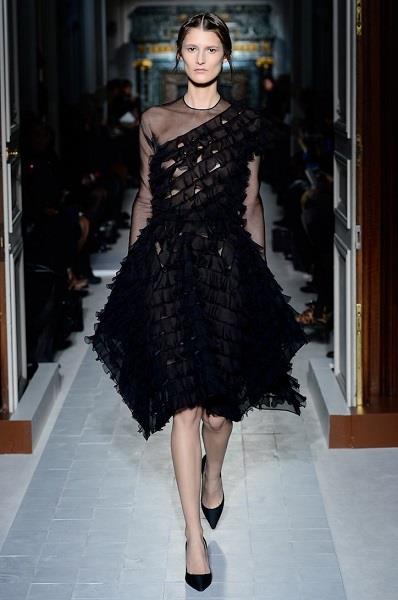 Naomi Watts likes to mix it up and I could see her trying this shorter gown at the Oscars.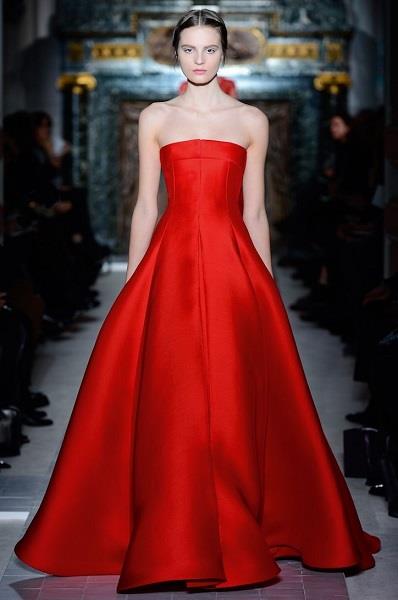 Amy Adams: please stop what you're doing and contact Valentino. You were born to wear this red dress!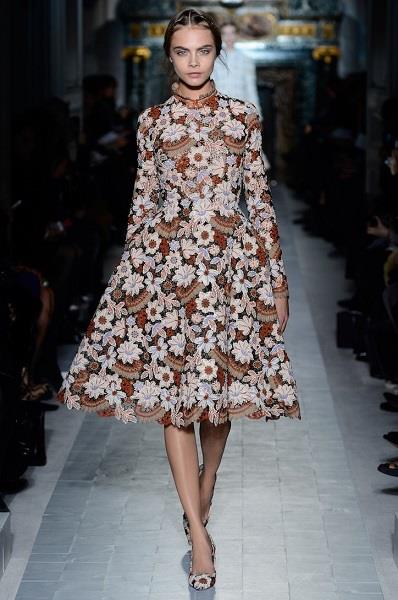 Sienna Miller, this is the fun, colorful gown for you. Now, how will you wear your hair?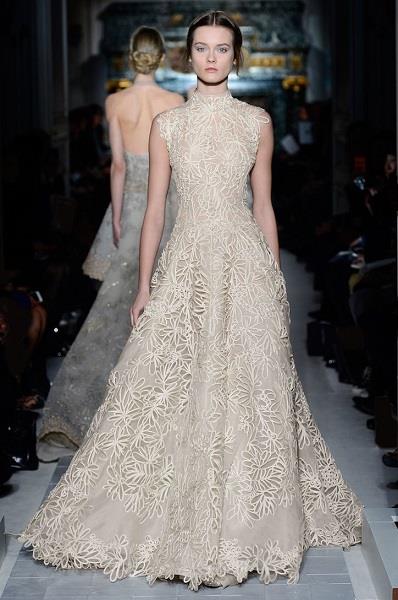 Jessica Chastain: When you're considering Oscar looks, how about this one?
WWD said that at the end of the show, Valentino Garavani rose to his feet and was visibly emotional as he embraced the designers who succeeded him at Valentino. Who could blame him: it was a ravishing collection.
What do you think Valentino's runway show? Do you agree with my dress/actress picks? Or, do you have a better idea? Discuss!

Bing: Valentino Spring 2013 Couture Show

More from Glamour:
31 January Outfit Ideas
15 Hair-Color Makeover Ideas to Try in 2013
What Your Party Outfit Says About You (According to Guys)
beauty tips and style advice
Monday's New Zealand itinerary brought Kate and William to the cricket field.

We put a slew of new formulas to the test, and these are the ones making us look younger and fresher.

From the coolest chestnut to the deepest mahogany, these stars show how to unleash your inner brunette bombshell.

In a girl's life, there are a select few occasions when it's considered completely appropriate to go all out with a truly spectacular dress. Her wedding day comes to mind, of course, and maybe her Sweet 16. Prom night, however, is certainly at the tip-top of that short list of special events.

When I was a teenager, I wouldn't be caught dead without my lip gloss, blush, eyeshadow and eyeliner at all times. Now, even though I'm older, I'll admit I still don't feel 100 percent confident leaving the house without at least some of my "face" on—plus, my obsession with beauty products doesn't encourage me to go makeup-free very often.

Good magazine covers grab your attention and make you want to look inside. Controversial covers and photo shoots, like the 14 that follow, often become a part of history.