Former Bullied Teen Model Gets Booked for New York Fashion Week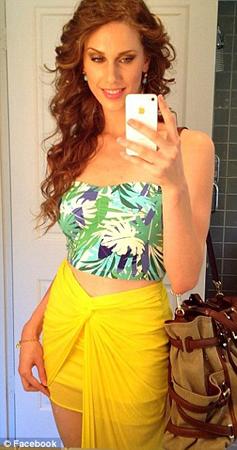 What goes around, comes around. After being bullied for years at school due to severe acne on her face, a teenager named Cassandra Bankson is getting the last laugh — the model was recently booked to strut down the runway at New York Fashion Week.  

According to the Daily Mail, Bankson, who first garnered a lot of attention last year after releasing a 10-minute YouTube video (see video below) about the way she uses makeup to hide her acne, is scheduled to walk the catwalk, wearing items from the U.S. label Boy Meets Girl's spring / summer collection. Cassandra told TODAY.com that she left school after being bullied and spent her time doing research to find out which makeup products worked best on her face. She was diagnosd with cystic acne at the age of 14, and her skin condition is 70 percent improved since she first started creating her YouTube tutorials. 

Related: Stars at New York Fashion Week


This all comes after Bankson's video, which has gotten close to 40 million hits, got  the attention of national modeling agencies. Since then, she has been modeling for brands such as Bebe and Range Rover.

Related: 12 Model Beauty Tricks We All Should Know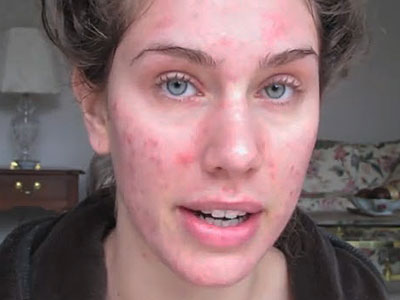 Tell us: What do you think of Cassandra's story?
Photo: Lou Rocco/ABC via Getty Images; © DiamondsAndHeels14 via YouTube
More from Living:
15 Amazing Figure Fixers (You Might Already Own)
How to Wear Fall's Biggest Trends Now
The 50 Most Iconic Beauty Looks of All Time
Are you sure you want to delete this comment?
beauty tips and style advice
Sure, sunglasses protect your eyes and help you see, but they can also lend an instant, undeniable cool factor to just about anyone. Said cool factor is most apparent when sunglasses fit well, balance your features, and look like they were made for your face. Because one-size-flatters-all shades are unfortunately not a thing, we asked Bobbi Brown, makeup artist, glasses expert, and author of the new book Bobbi Brown: Everything Eyes, for her top tips for finding flattering sunglasses for every face shape.

The leading ladies who make summer beauty look effortless.

Chic accessories for every wedding style.

When it comes to lounging on the beach in the buff, turns out that Germans and Austrians are the most comfortable with their birthday suits, according to a worldwide survey of beachgoing habits around the world.

Chic time-tested shades you'll love for this summer.

Our top picks for staying cool this summer.

Does makeup make you feel more or less like yourself? These women — some makeup junkies, some who never touch the stuff — were brave enough to be photographed with half their faces made up by a pro and half their faces totally bare.

Chic ensembles for every woman.

At almost every age, more men report being satisfied with looks than women.

Wrinkle no blouse, tangle no jewelry, leave no beauty product behind, and still have room to spare.

Swimwear . . . we have a love/hate relationship with it. Shopping for the perfect style can be a nightmare, but once you've found "the one" you never want to let it go. Which is why we've set out to preserve your beloved bathing suit for as long as humanly possible. And nobody appreciates this more than swimwear designer Melissa Odabash, who has suited stars like Kim Kardashian, Jessica Biel, and Gwyneth Paltrow for the beach. Click through the slideshow to see her commandments that thou shalt not violate this Summer:

OK, you're pushing 30 . . . don't panic! Even if you were a complete antiaging recluse in your 20s, there is still time to enter the next decade with endless grace and fewer wrinkles. And who better to steal skin care secrets from than the actresses who remain looking forever young? These Hollywood starlets may be in their 30s, but there's nary a dark spot in sight. Their beauty favorites range from drugstore classics to cult luxury elixirs and even a DIY recipe. With this shopping list under your belt, you can celebrate your 30s without a worry line in sight.