Countries With the Highest Divorce Rates
You may be surprised at which countries dominate when it comes to divorce.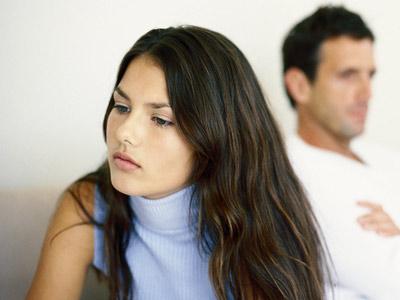 In the United States, it's commonly touted that half of all marriages end in divorce. And there's truth to that maxim; estimates for 2012 predict that the probability of a marriage eventually ending in divorce is between 40 percent and 50 percent.
While westernized countries are typically associated with higher divorce rates, you actually have to travel east to find the countries that dominate when it comes to divorce.
In the most recent version of the United Nations Demographic Yearbook, it's revealed that Russia has the highest divorce rate, with five divorces for every 1,000 people. The UN reported that Russia, Belarus, Ukraine and Moldova are the top four countries where divorce is most common. Divorce is also high on the Cayman Islands, where 3.4 divorces for every 1,000 people. Some statistics also show that Aruba tops the list, with a divorce rate of 4.99, though that figure is from 2004. Still, it is a somewhat surprisingly high number.
Tied with the Cayman Islands, the United States also ranks fifth on the UN's list of countries with the highest divorce rates. Bermuda, Cuba, Lithuania and the Czech Republic rounded out the list.

(Please note: "of every 1,000" refers to the general population, not the married population. As explained by the United Nations Populations Division: "The crude divorce rate is the annual number of divorces per 1,000 population.")
In the United Kingdom, divorce rates have increased by 5 percent in recent years, with some experts blaming the recession. In 2011, a study from the Centre for Social Justice found that 48 percent of children in the UK were likely to see their parents split by the age of 16.
Over the past few decades, divorce has become increasingly common, as the stigma surrounding it has been shed. The Heart Beat talked to marriage counselor and psychotherapist, Mel Schwartz, who has written extensively on the topic of divorce.
While past trends show that a declining economy has predicted an increase in divorce rate, (as was speculated in the U.K.), Schwartz says that in our current economy, it may actually be the opposite.
"The current economic conditions may force many people to remain unhappily married due to financial constraints," he tells us.
Related video: 5 Ways to Strengthen Your Relationship
In a piece for Psychology Today, Schwartz wrote about the "Wrong Reasons for Staying Married." He argued that fear often keeps people trapped in unhappy marriages. That being said, Schwartz is not advocating divorce unless it becomes completely necessary, he says.
"Divorce should not be considered unless each person can say they have individually done all they can reasonably do," Schwartz explains. He added that couples must ask: "Have they looked into themselves, have they worked on communications skills, have they engaged in therapy."
What do you think? Are you surprised by the global divorce rates?
Photo: Image Source/Getty Images
More love and sex on MSN Living:
8 Ways to Spot His Lie
11 Breakup Lessons We've Learned From Romantic Comedies
30 Diamond Engagement Rings So Sparkly You'll Need Sunglasses
beauty tips and style advice
Every year, we look to the biggest names in bridal beauty and fashion design to pinpoint the hottest bridal hair and makeup ideas – keeping in mind of course that this is a wedding (no crazy neon mascara here). This year, bridal beauty has gone extra natural and romantic -- think messy braids, wispy hair, natural eye makeup and more.

You've got the dress. You've got the venue, date, and invitations. The last thing you need to complete your wedding day? An amazing pair of shoes to wear as you walk down the aisle!

With the dress as the main focus, you want the hair to be understated. An updo does just that. But there's a difference between understated and boring. Adding simple accessories, like a pin or flower, is just enough decoration to the hair. Let these gorgeous pins serve as inspiration for finding a simple, yet understated, wedding hairstyle.

Just when we were getting used to seeing beards everywhere, it may be time for men who enjoy the attention of the opposite sex to invest in some shaving paraphernalia. In a new University of New South Wales study, researchers found that "when people are confronted by a succession of bearded men, clean-shaven men become [...]

If your arm aches just thinking about blow-drying, take heart: These easy hair-saving tips will cut down on your mirror time and deliver salon-level results.

From designer maxi dresses by Roberto Cavalli and Temperley London to contemporary finds by Alice + Olivia and Zimmermann, there's a dress for every kind of seaside bride.

Mom jeans are back this spring.

We combed our favorite online shopping haunts to find 20 stunning options for the unconventional bride who'd rather splurge on the perfect flowers and a signature cocktail than her aisle-bound gown. These gowns and frocks from Rae Francis, Black Halo Eve and Jill By Jill Stewart €"plus one epic jumpsuit by Rachel Zoe €"are the perfect antidote to the strapless fishtail option most brides seem to favor right now. You're certainly not basic, so why would your dress be?

We've rounded up 10 red carpet inspirations for long hair wedding hairstyles that don't scream "bridal," but are perfect for a walk down the aisle.

We're not in the habit of feeling sorry for supermodels. We reserve our sympathy for a less fortunate set, namely, everyone else on planet Earth.

How to love everything in your closet

Every season, wedding dress designers unveil their latest collections, and without fail, there are a handful of designs that give us pause. We're talking about beautifully designed dresses -- not meant for the fainthearted. For the Fall 2014 and Spring 2015 collections, these are the ones.