Countries With the Highest Divorce Rates
You may be surprised at which countries dominate when it comes to divorce.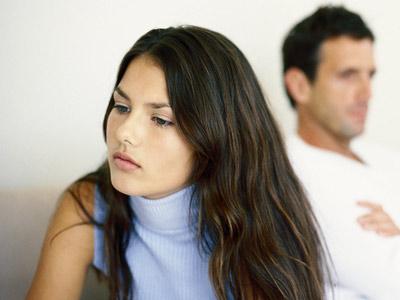 In the United States, it's commonly touted that half of all marriages end in divorce. And there's truth to that maxim; estimates for 2012 predict that the probability of a marriage eventually ending in divorce is between 40 percent and 50 percent.
While westernized countries are typically associated with higher divorce rates, you actually have to travel east to find the countries that dominate when it comes to divorce.
In the most recent version of the United Nations Demographic Yearbook, it's revealed that Russia has the highest divorce rate, with five divorces for every 1,000 people. The UN reported that Russia, Belarus, Ukraine and Moldova are the top four countries where divorce is most common. Divorce is also high on the Cayman Islands, where 3.4 divorces for every 1,000 people. Some statistics also show that Aruba tops the list, with a divorce rate of 4.99, though that figure is from 2004. Still, it is a somewhat surprisingly high number.
Tied with the Cayman Islands, the United States also ranks fifth on the UN's list of countries with the highest divorce rates. Bermuda, Cuba, Lithuania and the Czech Republic rounded out the list.

(Please note: "of every 1,000" refers to the general population, not the married population. As explained by the United Nations Populations Division: "The crude divorce rate is the annual number of divorces per 1,000 population.")
In the United Kingdom, divorce rates have increased by 5 percent in recent years, with some experts blaming the recession. In 2011, a study from the Centre for Social Justice found that 48 percent of children in the UK were likely to see their parents split by the age of 16.
Over the past few decades, divorce has become increasingly common, as the stigma surrounding it has been shed. The Heart Beat talked to marriage counselor and psychotherapist, Mel Schwartz, who has written extensively on the topic of divorce.
While past trends show that a declining economy has predicted an increase in divorce rate, (as was speculated in the U.K.), Schwartz says that in our current economy, it may actually be the opposite.
"The current economic conditions may force many people to remain unhappily married due to financial constraints," he tells us.
Related video: 5 Ways to Strengthen Your Relationship
In a piece for Psychology Today, Schwartz wrote about the "Wrong Reasons for Staying Married." He argued that fear often keeps people trapped in unhappy marriages. That being said, Schwartz is not advocating divorce unless it becomes completely necessary, he says.
"Divorce should not be considered unless each person can say they have individually done all they can reasonably do," Schwartz explains. He added that couples must ask: "Have they looked into themselves, have they worked on communications skills, have they engaged in therapy."
What do you think? Are you surprised by the global divorce rates?
Photo: Image Source/Getty Images
More love and sex on MSN Living:
8 Ways to Spot His Lie
11 Breakup Lessons We've Learned From Romantic Comedies
30 Diamond Engagement Rings So Sparkly You'll Need Sunglasses
beauty tips and style advice
Average shoe size is up about two sizes since the '70s, study says.

They can't escape wedding season, so they might as well look their best.

Front-row style star Miroslava Duma just clears 5′, Oscar winner Reese Witherspoon one-ups her—literally—at 5′ 1″, and fashion crush Rachel Bilson barely tops them both at a whopping 5′ 2″. But aside from standing at the diminutive end of the height spectrum, these three ladies have something else in common: the ability to nail every summer fashion trend. If you're part of the petite girls' club, take a look at these 12 fashion essentials—from closet staples to chic accessories—to keep you at the top of your style game this summer.

Quick, easy, everywhere-appropriate: There's no summer piece quite as versatile--or flattering.

These fresh, cute outfit ideas range from unexpected mash-ups to completely coordinated looks. What they all have in common is they'll get you out the door feeling totally confident.

Because it actually takes some makeup—maybe even a few false lashes—to look beautifully bare-faced.

Make a good impression by presenting the best form of yourself. Even when luck's against you--for instance, you encounter a huge zit the week before an important presentation--take action now. Here are fixes for your most common grooming mishaps.

We're still dreaming about Olivia Palermo's unconventional yet impossibly chic wedding-day ensemble. The shorts! The jutting tulle skirt overlay! The creamy cashmere sweater! Everything about this layered look is as trend-setting as it is unique.And though she may be the first star to walk down the aisle in shorts, Olivia isn't the first celebrity to say "I do" in something nontraditional. Several boundary-pushing stars have skipped the all-white look, and instead opted for a colorful wedding dress.

Keep your tresses looking their best, even on the muggiest of summer days, with these tips

Wide-leg pants are blowing up. Six women show us how to style a pair by Lauren Ralph Lauren.

It's the best and worst time to be a single girl in the dating world. On the one hand, past generations of women didn't have the freedom, financial independence, access to birth control (depending on your state and employer, of course), or plethora of options to meet new people—online and off—that we enjoy today. On the other hand, they also didn't have to worry about sexting, selecting the best selfie for their profile picture, or accidentally swiping right on a coworker.

If you're anything like me, you probably haven't gone anywhere near a hair accessory for years—save for the few stretched-out Goody elastics tumbling around at the bottom of your handbag, the slightly rusty bobby pins gathering dust at the back of your medicine cabinet or that scrunchie you use to pull your hair back when washing your face in the morning. For as long as I can remember, hair adornments have been slapped with somewhat of a childish reputation; when's the last time you saw a girl over the age of 11 wearing a barrette or witnessed a woman past her teen years sporting a headband?