Countries With the Highest Divorce Rates
You may be surprised at which countries dominate when it comes to divorce.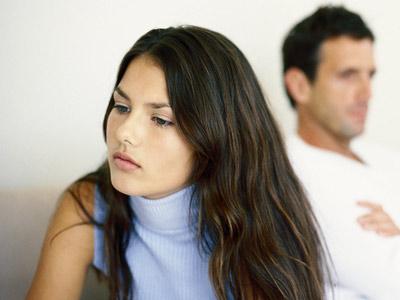 In the United States, it's commonly touted that half of all marriages end in divorce. And there's truth to that maxim; estimates for 2012 predict that the probability of a marriage eventually ending in divorce is between 40 percent and 50 percent.
While westernized countries are typically associated with higher divorce rates, you actually have to travel east to find the countries that dominate when it comes to divorce.
In the most recent version of the United Nations Demographic Yearbook, it's revealed that Russia has the highest divorce rate, with five divorces for every 1,000 people. The UN reported that Russia, Belarus, Ukraine and Moldova are the top four countries where divorce is most common. Divorce is also high on the Cayman Islands, where 3.4 divorces for every 1,000 people. Some statistics also show that Aruba tops the list, with a divorce rate of 4.99, though that figure is from 2004. Still, it is a somewhat surprisingly high number.
Tied with the Cayman Islands, the United States also ranks fifth on the UN's list of countries with the highest divorce rates. Bermuda, Cuba, Lithuania and the Czech Republic rounded out the list.

(Please note: "of every 1,000" refers to the general population, not the married population. As explained by the United Nations Populations Division: "The crude divorce rate is the annual number of divorces per 1,000 population.")
In the United Kingdom, divorce rates have increased by 5 percent in recent years, with some experts blaming the recession. In 2011, a study from the Centre for Social Justice found that 48 percent of children in the UK were likely to see their parents split by the age of 16.
Over the past few decades, divorce has become increasingly common, as the stigma surrounding it has been shed. The Heart Beat talked to marriage counselor and psychotherapist, Mel Schwartz, who has written extensively on the topic of divorce.
While past trends show that a declining economy has predicted an increase in divorce rate, (as was speculated in the U.K.), Schwartz says that in our current economy, it may actually be the opposite.
"The current economic conditions may force many people to remain unhappily married due to financial constraints," he tells us.
Related video: 5 Ways to Strengthen Your Relationship
In a piece for Psychology Today, Schwartz wrote about the "Wrong Reasons for Staying Married." He argued that fear often keeps people trapped in unhappy marriages. That being said, Schwartz is not advocating divorce unless it becomes completely necessary, he says.
"Divorce should not be considered unless each person can say they have individually done all they can reasonably do," Schwartz explains. He added that couples must ask: "Have they looked into themselves, have they worked on communications skills, have they engaged in therapy."
What do you think? Are you surprised by the global divorce rates?
Photo: Image Source/Getty Images
More love and sex on MSN Living:
8 Ways to Spot His Lie
11 Breakup Lessons We've Learned From Romantic Comedies
30 Diamond Engagement Rings So Sparkly You'll Need Sunglasses
beauty tips and style advice
If you're one of the lucky ones heading out of town for spring break, anticipating warm weather and sun-filled days (seriously, will it ever get above 50 degrees here in NYC?), make sure you pack all the essentials. I picked the best spring break must-haves so you can focus on the important things in life— like figuring out which boardwalk bar serves the best margaritas.

Men, get it together! First, facial hair transplants; now, monocles?!?!

As Fashion Month winds to a close and we bid adieu to awards season, the time has come to embrace yet another several month-long string of entertainment and celebrity-studded events: festival season. Ahead of Coachella's flower crowns, South by Southwest hit Austin, Texas this weekend for its annual week of music, film and interactive (read: technology) shows, panels and performances.

Famous brides may have access to elite designers that most of us can only dream of, but we can all delight in the statements they make on their big days. In honor of the pending nuptials of Kim Kardashian and Kanye West, let's take a look at some recent and past famous gorgeous gowns.

From pretty pastels to bold brights and cool textures, up your #ManicureMonday game with spring's top nail polish trends!

Even if everyone at school will be rocking their most festive shades of emerald on March 17, you don't want to end up looking like a Leprechaun in head-to-toe green.

Neutral tones and beautiful metallics were a huge trend on the Oscars red carpet. And we saw so many dresses that would be exceptionally beautiful walking down the aisle. Here are our favorites!

Sorry, winter, we're way over you. It's time to refresh your look for spring with bold lippies, fun nail art and major brows—here's how to rock the hottest new trends, just like these stylish celebs!

Time to say buh-bye to the same old, played-out 'dos. Celebrity stylist Jen Atkin tells you how to update these 7 classic hairstyles for spring.

How to dress your baby bump.

Things we learned backstage at the fall 2014 runway shows: Bold brows aren't going anywhere, bright green can actually look subtle, and glitter is amazing almost anywhere (within reason). Here, our favorite makeup looks of the season so far.

The fall runways showcased a broad range of hairstyles—braids, buns, ponytails, and even wigs. But there were unifying themes, too: A pervasive sense of ease; experimentation with texture; and an apparent belief that anything goes.