Recycling Fur
Is it ever OK to wear fur - even if it's vintage?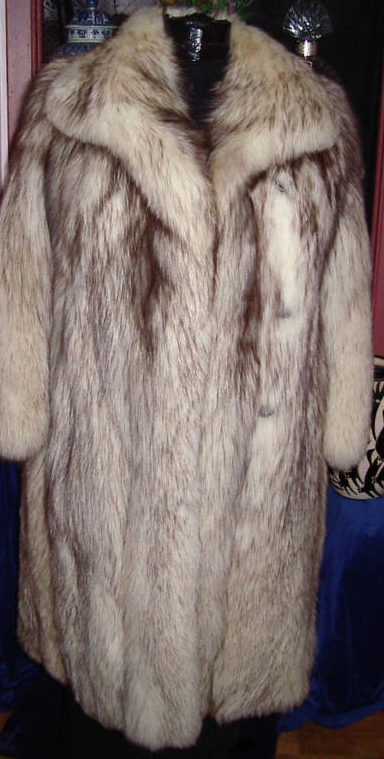 I have never been a fan of real fur.
Then, as I got older, the extremely cold winters started really getting to me, and it seemed no coat could keep me warm enough.
And one chilly day, I was talking to my friend Julie, a die-hard vegetarian and lover of animals, when she pulled out a fur coat. "Is that real fur?" I asked her, in shock. "Yes, it's vintage. It was my grandmother's," she said. "But still, it's fur," I insisted.
To that, Julie explained that she was not buying a new fur coat, but rather recycling something that had been around for years (who knows maybe it would have ended up in some landfill).
That was definitely a light bulb moment for me.
At that point, I started considering vintage fur in a different way. I did some research online, and I see there are other people out there who, like Julie, would never fathom buying a brand new fur, but would gladly wear their grandmother's fur or another vintage fur.
And I have to say, there is something to be said with how warm they are.
Tell me, what do you think about wearing vintage furs?

I am not a Peta advocate.  Some of the things they stand for are just, other things are simply cruel and arrestable.
Regarding recycled furs. remember that those animals gave their lives to keep the wearer warm.  By wearing it, you honor them.  I wore my mother's Russian Pony coat and my mother in law's Seal Skin coat for years.  Stranded in Truckee in a snow storm in a broken down car overnight, those two coats protected the lives of my daughters.  I still have some 1930's fox collars of my mother's that I will eventually design a coat with for my granddaughter who wants it.  If the fur is in good shape, I feel the animal deserves to be immortalized by wearing the fur.  It is more injustice to discard it.
Something done (killing for the pelt) cannot be undone.  They should be used and honored for what they have been made into.   If you do not wear it, then it should be donated to a shelter, some homeless person would be glad for the warmth. 

It makes sense that if the fur is vintage, then wear it.  But then PETA could spray it with paint (GM would not be happy...she may turn over in her grave.)  It's tricky.  If you have the nerve to wear it, wear it.  I have several faux furs and they are very warm, too.  Years ago I had a sable jacket.  I have to say it was the warmest one I've had.  I donated it to a charity auction and it benefited a lot of people.  Conscience and love of animals has changed my buying habits, and I would not ever buy another one.  If others want to, I don't let it bother me.  It will not change my life if someone likes fur.  To each her own.
I have to comment that this is BS.  Either you are in or you are out.  Vegan, Vintage, fur lover or not.  I have two fur coats. . .I have never been so warm in the coldest of weather.  But I love that someone who is "vegan" "lover of animals" has come up with the vintage
my-grandmother-owned​-this-fur-coat
and it's okay to wear. 
Are you sure you want to delete this comment?
beauty tips and style advice
From Monica, Rachel, and Phoebe on Friends to Blair and Serena on Gossip Girl, here are the most memorable wedding dresses to grace the small screen.

You thought you were so cool.

Kate Middleton likes outlet malls too.

Smart fall shopping can't be boiled down to some set-in-stone lineup of items. It's much more about how you play with what you've got rather than just racking up a bunch of new stuff; sometimes your bank account's balance simply won't allow for a full-on wardrobe refresh. That's when it's important to know what's worth it—and what isn't.

Autumn's just a few short months away, and we've got sweaters, coats and booties on our minds! Below are the first things we'll be buying (or have already bought!) to kick off next season.

Beauty editors are routinely asked to name three essentials they couldn't live without on a desert island. So here's our list: water, matches, protein bars. As much as we depend on beauty products, they're not exactly essential to survival. These luxurious fragrances, nail polishes, and tools are no exception. They're the anti-basics—hardly your medicine-cabinet staples. They won't shrink pores or obliterate frizz, but they will make you weak with desire. And that's a refreshing change of pace. Beyond just looking and feeling great, each of these cool new things appeals to our sense of style. How's that for an SOS?