Fashion designer makes bridal line out of seagull wings, cat fur and human bones
Bridal line features creepy materials from animals and even humans.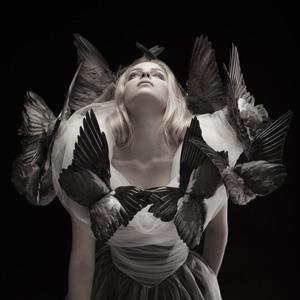 When you imagine walking down the aisle in your dream wedding gown, you may envision a dress made of Chantilly lace, organza or an abundance of hand-sewn beading. But what you probably don't dream of is a veil and headpiece made from a dead seagull or a necklace made from a human rib cage.  But apparently, that doesn't mean there isn't a market for that!

According to the Daily Mail, British designer Jess Eaton is using "ethically sourced" materials to create a line of bridal gowns and accessories. Translation—she's basically crafting these pieces from roadkill. Eaton has used everything from cat fur, goose feather and a human ribcage to make her unusual designs. 

More from Living: 40 classic black bridesmaids dresses

Eaton says the materials (which she never pays for but gets for free) are sourced from roadkill and animals that have died from natural causes only, meaning she never harms animals for her creations. "I never, ever kill animals for our designs and we wouldn't accept anything that has been killed for the purpose of turning it into a fashion item. What I do is take these animals, once their natural lives are over and give them an endless afterlife," she tells the Daily Mail. "We eat the meat from animals every day and then we throw away their bones and fur - it's all just waste. But when I take these parts of a dead animal and turn them into beautiful pieces of clothing that can be enjoyed for many years to come, it makes people question their feelings about what's acceptable."

More from Living: The best wedding dress trends of 2013

For the first time, people will be able to view her pieces when the go on display at the White Gallery in London.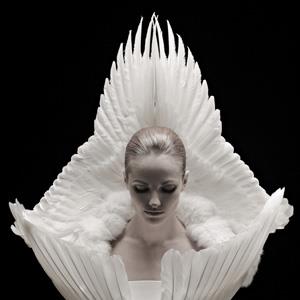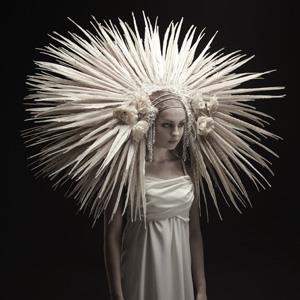 Tell us: What do you think about these pieces?
Bing:
Strange fashion
More from Simply Chic:
Would you wear muscle leggings?
Women look older at 3:30 p.m. on Wednesdays
Do women really age more quickly than men?
Photos: Eatonnotte / Barcroft Media
Are you sure you want to delete this comment?
beauty tips and style advice
Stunning wedding styles that create a statement.

Hue-changing dos we absolutely love.

In case you weren't already overwhelmed enough by the daunting task of jeans shopping (or really, clothes shopping in general), our friends over at Racked published a handy little infographic today comparing the sizing of a variety of different retailers that you've likely frequented at least a handful of times in your lifetime.

I attended the Abercrombie and Fitch holiday-season press preview yesterday, and in between checking out the cute gear that will hit stores this November, I picked up a little nugget of information I just have to share.

How to wear this cool-weather staple in the summer.

See how Miranda Kerr made a pair of Birkenstocks chic.

We love how a new nail polish has the ability to instantly change your look and your mood with a simple swipe. While happy lime greens and aquas are ruling the five million #nailpolish Instagrams this summer, there are a variety of great colors to choose from—whether you want an office-appropriate neutral or a fun going-out shade that'll give your LBD a punch of color.

You already know wearing white after Labor Day is cool. But menswear is reinventing itself rapidly, leaving some long-held mandates by the wayside, not to mention a bunch of men with a lot of questions. Sure, some style laws are truly inviolable. Showing a quarter-inch of cuff will always be crucial, but with designers and dandies flaunting so many former taboos it's hard to tell what's in play these days. So we thought we'd take this opportunity to let you know which rules no longer apply.

Put down the wrinkled button-down, step away from the Crocs, and open your closet. We need to talk about the new rules of casual.

Buying a brush is like getting a new smartphone: once you learn how to use it, it's indispensable.

Surfers are the epitome of cool, laid-back American style. And if we can't be them, at least we can copy their hair.

It's time for bridal beauty to loosen up. Hair doesn't have to be tightly wound, makeup perfectly contoured, and nails French manicured (on this last point, really, please don't). You can, in fact, look gorgeously and timelessly cool at your wedding. Here's how.