A shocking number of women in their 20s are getting Botox
Are you one of them?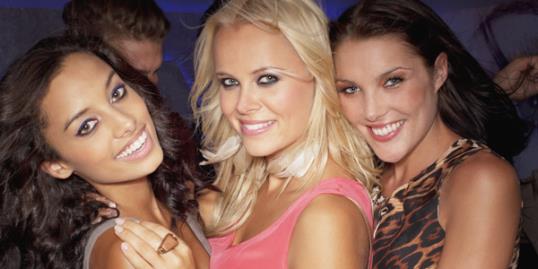 by
Amy Wicks
If you're in your 20s and getting periodic injections of
Botox
, you're definitely not alone. I was pretty surprised to find out that among women in their 20s, Botox use is up 10 percent, according to the
American Society of Plastic Surgeons
. I may be on my own here, but getting Botox at such a young age sounds a little extreme.
More from Glamour: 10 Things That Should Be on Every Girl's Beauty Bucket List
For the uninitiated, Botox is injected using a needle. The toxins basically freeze your wrinkles and fine lines. It's commonly used in areas where lines begin to show up, such as around the mouth and eyebrows. The full effect of the Botox doesn't show up on your face for at least a week, so if you're looking for a quick, overnight fix, this isn't the way to go.
More from Glamour: 10 Beauty Tricks That Make Guys Melt
"Because you are injecting small amounts of liquid, you can notice some bruising or swelling, which goes away in 24 hours," Dr. Brian Bonanni told
Yahoo
. "The full effect of Botox takes a couple of days. They normally say three to five days, and the full effects can take up to two weeks. It's different for everyone." Each procedure costs hundreds of dollars, depending on how much you get.
I haven't had Botox, but a few of my friends in their 20s have, and the results are mixed. I wouldn't say they resemble the Real Housewives of New York City, but I do miss seeing their actual facial expressions when I tell a joke! Maybe they just went to the wrong doctor.
Tell us on Facebook: Does getting Botox in your 20s sound a little aggressive to you? Or is this something you've tried and loved the results? Discuss!


Update: The
American Society of Plastic Surgeons
has provided more recent demographic data.
More from Glamour:

What Your Party Outfit Says About You (According to Guys)
30 Reasons Being a Woman Is Awesome
15 Hair-Color Makeover Ideas to Try in 2013
Bing: Botox before and after

beauty tips and style advice
These travel-sized beauty products will do double-duty while you're on the road.

Neatly sidestepping high fashion, the smiling, cheerful Kate Middleton is fast becoming the Duchess of Normcore.

This December, New Yorkers might notice something missing in the Christmas air.

When Madonna posted an image of herself wearing a full on Game of Thrones Khaleesi costume on Instagram last week we weren't exactly surprised—this is the woman who rolled into the Grammy Awards wearing a tuxedo and a grill earlier this winter, so why not celebrate the Jewish holiday of Purim with a leather corset and a pair of tiny dragons? Still, we were hypnotized by her white-blonde, braided Daenerys Targaryen hair. Functioning as a bleached out cultural weather vane of sorts, it tapped into multiple obsessions at once—the return of "Game of Thrones" to HBO, spring's new extreme hair lengths and, most notably, fashion's current platinum mania. Our own love of ice-blonde hair—which transforms any look from everyday to extraordinary—has been well documented of late, but last night's Game of Thrones premiere sent our platinum fever into overdrive. In celebration of fashion's favorite hair color, a look at the best platinum moments in history.

While you were sleeping, fast retail chain H&M H&M announced that its next designer collaboration is with Alexander Wang.

Formal, beachy, country club-chic or gorgeously rustic whatever the setting calls for, we've found a bevy of beautiful dresses to wear to a wedding this season.

Puffy, tired, weary no more. These tips take years off and create that "I slept great, thanks!" effect.

Top dermatologists, cosmetic chemists, makeup artists, and hairstylists reveal quick tips and tricks that can peel back years in a matter of seconds

We're all for sartorial freedom, but there are certain once-on-trend items that, when worn today, appear anything but current. Consider this your official out list.

If you're a practitioner of reselling your clothes—a good way to clear out some space in your wardrobe and make a few extra bucks—you might already be familiar with San Francisco-based thredUP.

A picture may be worth a thousand words, but emoji must be worth at least a million. Here we show you how to channel your favorites: Go ahead, express yourself!

11 earth-friendly beauty products we love.