Woman claims she is too pretty to have a job
33-year-old says her good looks are ruining her life.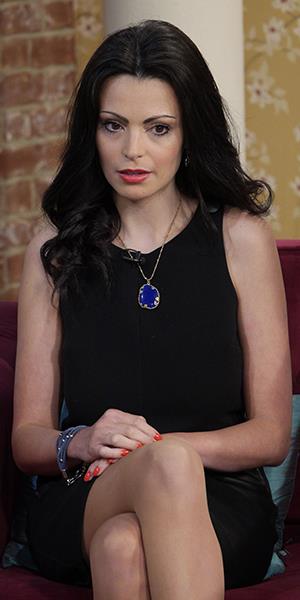 Chances are there is something about the way you look that you'd like to change — thinner thighs, fewer wrinkles, longer and more lustrous locks. But there is one woman in this universe who claims she wants to be less attractive, because apparently it's a rough being pretty.

More Living Beauty: Get instantly younger eyes

33-year-old Laura Fernee blames her good looks for a host of problems in her life, including her unemployment. Fernee says she was forced to quit her job after being constantly harassed by male co-workers and dealing with female co-workers who were jealous of her beauty. Now, Fernee lives in an apartment paid for by her parents  and hasn't held a job in two years. But she is also claiming it's simply not her fault.

More Living Beauty: 9 time savers for your morning beauty routine

"I'm not lazy, and I'm no bimbo. The truth is my good looks have caused massive problems for me when it comes to employment, so I've made the decision that employment just isn't for me at the moment," Fernee says, according to the Daily Mail. "It's not my fault … I can't help the way I look."

She says she endured constant harassment in regards to her face and body, while co-workers ignored her professional achievements. "Male colleagues were only interested in me for how I looked. I wanted them to recognize my achievements and my professionalism, but all they saw was my face and body," she says. "Even when I was in a laboratory in scrubs with no make-up, they still came on to me because of my natural attractiveness. There was nothing I could do to stop it." 

Tell us: Do you think this woman is too pretty to work?

More Simply Chic:
Abercrombie wants only thin and beautiful people in its stores
Are white wedding dresses on their way out?
Does turning 30 lead to bad hair?
Photos: Ken McKay/Rex Features
beauty tips and style advice
Sunglasses: it may seem counterintuitive to invest in a wintertime accessory traditionally viewed as a sunny, warm-weather item. But spring is on the way and we're also currently being exposed to crazy amounts of UV rays—and then, of course, there's the reflective snow situation.

Some people look younger than they are, some look older. Even those with easy access to BOTOX and personal trainers. Can you guess the age of these celebrities?

Did anyone else hear wedding bells on the Oscars red carpet last night?

Then after the show, er, Oscars, it's the after party. Then after the party, it's the... Best Dressed List, of course. Nikki already picked her tops for the Academy Awards red carpet (did you vote yet?), so now it's time to see what the stars wore to the post-celebrations.

As I continue my personal campaign to swap out E!'s mani cam with a back-of-updo cam (and as a service to all the hardworking hairstylists who spent so much time creating beautiful hair looks for the 2014 Oscars), I'd like to point out that we miss a lot of gorgeous detail when we don't get the back view of a star's hair.

The bold new trend on the Oscars red carpet.

Trying new hairstyles is fun (have you picked up Allure Hair: The Ultimate How-To Hair Guide yet?).

When someone says "Julia Roberts," you think teeth. You think hair. But while you may not immediately think fashion, she has had a pretty consistent—and consistently pretty—style since her Mystic Pizza days: clean, classic, menswear-inspired looks that let her natural beauty—and rightly famous smile—take center stage. Here's how she has elevated that look over the years.

Lupita Nyong'o shows off the power of the pixie on the Oscars red carpet.

Walk a mile in a pair of SJP's stilettos? Well yes, we'd love to; thank you for asking.

Anti-aging doesn't have to take over your life. Here, expert tweaks to slow the clock.

We're at the tail end of a jam-packed awards season, with the grand finale—the Oscars, duh—just a few days away. We can't wait to see what our favorite nominees wear—we already know Jennifer Lawrence will step out in a breathtaking Dior, while we hope to see Lupita Nyong'o pick another brilliantly bold monochromatic gown. As for which designer she'll select—Gucci? Ralph Lauren?—that's anyone's guess.