Woman claims she is too pretty to have a job
33-year-old says her good looks are ruining her life.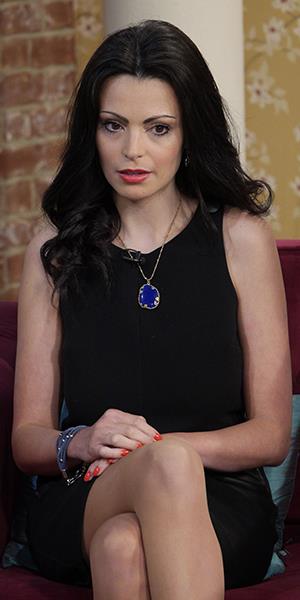 Chances are there is something about the way you look that you'd like to change — thinner thighs, fewer wrinkles, longer and more lustrous locks. But there is one woman in this universe who claims she wants to be less attractive, because apparently it's a rough being pretty.

More Living Beauty: Get instantly younger eyes

33-year-old Laura Fernee blames her good looks for a host of problems in her life, including her unemployment. Fernee says she was forced to quit her job after being constantly harassed by male co-workers and dealing with female co-workers who were jealous of her beauty. Now, Fernee lives in an apartment paid for by her parents  and hasn't held a job in two years. But she is also claiming it's simply not her fault.

More Living Beauty: 9 time savers for your morning beauty routine

"I'm not lazy, and I'm no bimbo. The truth is my good looks have caused massive problems for me when it comes to employment, so I've made the decision that employment just isn't for me at the moment," Fernee says, according to the Daily Mail. "It's not my fault … I can't help the way I look."

She says she endured constant harassment in regards to her face and body, while co-workers ignored her professional achievements. "Male colleagues were only interested in me for how I looked. I wanted them to recognize my achievements and my professionalism, but all they saw was my face and body," she says. "Even when I was in a laboratory in scrubs with no make-up, they still came on to me because of my natural attractiveness. There was nothing I could do to stop it." 

Tell us: Do you think this woman is too pretty to work?

More Simply Chic:
Abercrombie wants only thin and beautiful people in its stores
Are white wedding dresses on their way out?
Does turning 30 lead to bad hair?
Photos: Ken McKay/Rex Features
beauty tips and style advice
You already know wearing white after Labor Day is cool. But menswear is reinventing itself rapidly, leaving some long-held mandates by the wayside, not to mention a bunch of men with a lot of questions. Sure, some style laws are truly inviolable. Showing a quarter-inch of cuff will always be crucial, but with designers and dandies flaunting so many former taboos it's hard to tell what's in play these days. So we thought we'd take this opportunity to let you know which rules no longer apply.

Put down the wrinkled button-down, step away from the Crocs, and open your closet. We need to talk about the new rules of casual.

Buying a brush is like getting a new smartphone: once you learn how to use it, it's indispensable.

Surfers are the epitome of cool, laid-back American style. And if we can't be them, at least we can copy their hair.

It's time for bridal beauty to loosen up. Hair doesn't have to be tightly wound, makeup perfectly contoured, and nails French manicured (on this last point, really, please don't). You can, in fact, look gorgeously and timelessly cool at your wedding. Here's how.

Thirty-year-old Lisa Conn was shamed for her American Apparel swim suit.

This Instagram should be an ad campaign on billboards everywhere immediately.

The famous Parisian shoe designer has unveiled a luxurious new nail polish, his first foray into the world of beauty, and there are no prizes for guessing what color it comes in.

Average shoe size is up about two sizes since the '70s, study says.

They can't escape wedding season, so they might as well look their best.

Front-row style star Miroslava Duma just clears 5′, Oscar winner Reese Witherspoon one-ups her—literally—at 5′ 1″, and fashion crush Rachel Bilson barely tops them both at a whopping 5′ 2″. But aside from standing at the diminutive end of the height spectrum, these three ladies have something else in common: the ability to nail every summer fashion trend. If you're part of the petite girls' club, take a look at these 12 fashion essentials—from closet staples to chic accessories—to keep you at the top of your style game this summer.

Quick, easy, everywhere-appropriate: There's no summer piece quite as versatile--or flattering.