Now you can get a bank loan using your designer handbag as collateral
Yes Lady Finance Co., a Hong Kong loan company, accepts luxury designer handbags.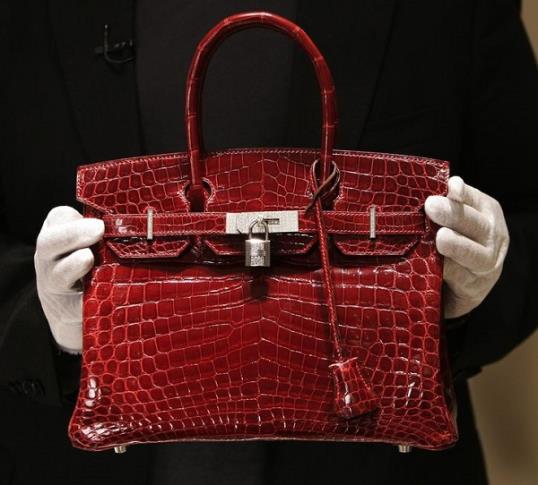 by
Danica Lo
Looking for a loan but don't have any real estate to put down as collateral? There's no need to fret. Just take a look inside your closet! Yes Lady Finance Co., a loan company based in Hong Kong, accepts luxury designer handbags — from Chanel, Gucci, Hermes, Louis Vuitton and
occasionally
Prada — as collateral on loans ranging from $200 to as high as $20,000 (for a Birkin). Loan officers work with experts from a luxury second-hand handbag store to assess a bag's authenticity — and will lend the owner up to 80 percent of its estimated valuation.
One client, 30-year-old Maggie Wong,
told the Wall Street Journal
 she uses the loan service when she needs to pay for her child's tuition or daily expenses. She's put up a total of three bags in the last year to borrow $1,290. Another client, Angel Yam, says she received $1,550 for a Chanel handbag — but doesn't care if she defaults on the loan and loses her purse in the process.
More from Glamour: 15 Hair-Color Makeover Ideas to Try in 2013
"I have too many idle handbags at home," she told the
Journal
. "I don't feel any loss when I take some of them as collateral for loans."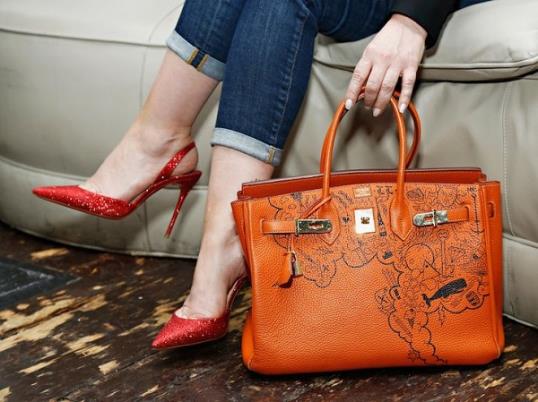 Of course, the No. 1 question I have is: What happens when someone rocks up with a fake handbag and tries to land a $1,000 quickie? Yes Lady actually has a pretty tactful policy for dealing with counterfeits. "We don't tell them we know, we just say we can't approve the loan." Classy.
More from Glamour: 10 Beauty Tricks That Make Guys MeltWhat do you think of the idea of using fashion as collateral? I have a pretty decent collection of archive-worthy Margiela shoes and Comme des Garcons lumpy collection pieces. Anyone want to give me a loan to buy a new apartment? Bueller?


Subscribe to Simply Chic
| Friend us on
Facebook
| Follow us on
Twitter
| Find us on
Pinterest
More from Glamour:

10 Hot Date-Night Outfits (According to Guys)
25 Celebrity Hairstyles That Will Make You Want Bangs
10 Wardrobe Essentials Every Woman Should Own
Photo: Getty
beauty tips and style advice
What to wear and what to avoid the next time you attend a wedding.

Want the most gorgeous hair of your life for your wedding day? Of course you do. Hairstylist Jen Atkin shares the top mistakes brides make that are getting in the way of that picture-perfect bridal hairstyle

So there are fashion mishaps. And then, there is the catastrophe known as....camel toe.

The top tips I've picked up thanks to my obsession with blowouts, highlights, and my favorite hairstylist.

Something happens to your head when you have a kid — not to mention your body completely changes, and you can barely recognize yourself through bleary eyes, a fog of tiredness, and matted hair from sleepless nights. Sounds sexy, right? But, when that glimmering light at the end of the tunnel is in the near distance and the kid actually starts to act like a human and sleep normal hours, just like magic, you start to look like your old self again.

Ever slip into the latest summer fashion trend and then realize it's not exactly traditionally attractive? So what? Today we're speaking out on behalf of our favorite awkward fashion trends, whether they're bulky, strangely proportioned, or just at the opposite end of sexy. If there's still something magnetic about its pull on you, we say go for it. It's all in the name of fashion.

One shopper's tweet of the emaciated-looking figure forced the store to take action.

Once the summer heat kicks in, it's all we can do not to slip into the breeziest beach dresses and flip-flops for the morning commute. So trust us when we say we understand that the humidity can have a powerful effect on your wardrobe — still, there are some things you just can't wear to your place of employment, no matter how hot it gets.

Wrinkle no blouse, tangle no jewelry, leave no beauty product behind, and still have room to spare.

Hue-changing dos we absolutely love.

Why your jean size varies from store to store.

Wait a month between waxing visits? Check. Pop a preappointment Advil? Duh. We all know the basics, but here are the tricks you don't know.