The 8 most controversial Urban Outfitters products
From shocking to just downright offensive, these Urban Outfitters products crossed the line.
Urban Outfitters, a company run by prominent conservative donor Richard Hayne, is known as a purveyor of hipster products for trendy teens. The retail chain is also known for creating controversy, with products intended to shock (and often offend). Here are just a few of the most head-turning products that the company has released.

1. "Eat Less" T-shirt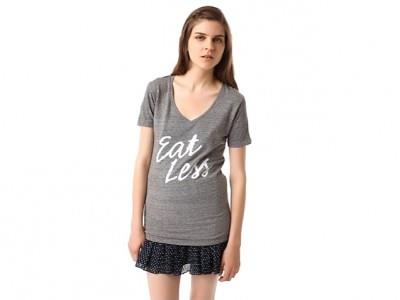 After Urban Outfitters released this T-shirt marked with the words "Eat Less" on the front, Sophia Bush, who is an advocate for promoting healthy body images for women, decided to publicly boycott the entire company.
More from HerCampus: 6 best collections from Fashion Week

2. Pro-booze shirts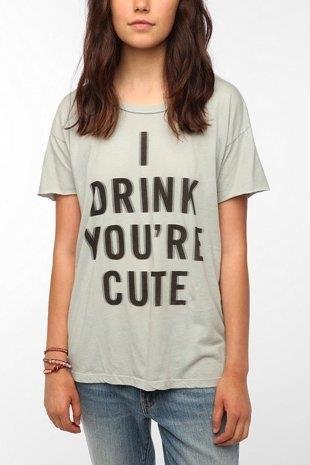 Last summer, Urban Outfitters sold a line of T-shirts with blurred-lettered slogans such as "I Vote For Vodka," "USA Drinking Team" and "I Drink You're Cute," despite the fact that the second-largest demographic that frequents the clothing chain is younger than 18.
More from HerCampus: 10 cutest going out dresses for fall
3. Prescription-themed products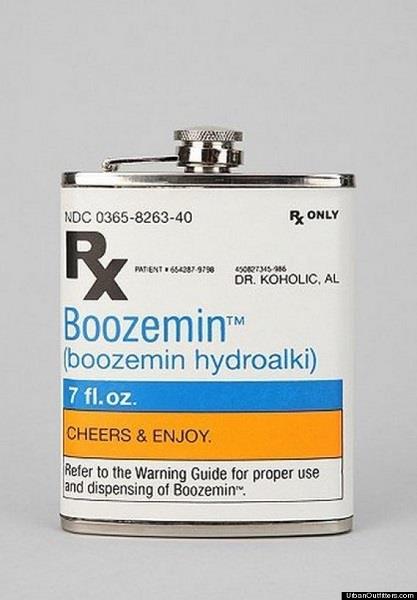 After Urban Outfitters released a series of several prescription-related​ products, including coffee mugs covered in prescription labels and syringe shot shooters, American Association of Poison Control Centers President Marsha Ford wrote to Urban Outfitters CEO Richard Hayne on behalf of her organization, arguing that the items promoted the misuse and abuse of prescription drugs. After the complaints, Urban Outfitters discontinued the line.
More from HerCampus: 6 best street-style looks from New York Fashion Week
4. "Victimized" T-shirt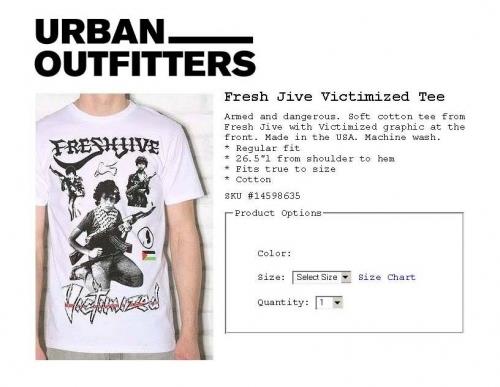 In 2008, Urban Outfitters sold a men's T-shirt with a blatant anti-Israel message, portraying an armed Palestinian youth accompanied by the word "Victimized." A barrage of complaints ensued, with claims that the shirt was glorifying child abuse and exploitation, as well as terrorism.

5. "Ghettopoly"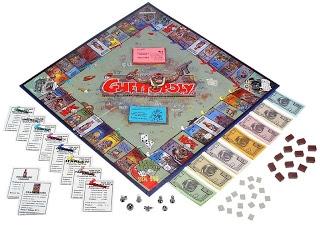 When Urban Outfitters sold a knockoff Monopoly game called "Ghettopoly," with properties such as "Cheap Trick Avenue" and "Hernando's Chop Shop," several black leaders stood in protest to the racist rendition of the classic board game.

6. "Jewish Girl" T-shirt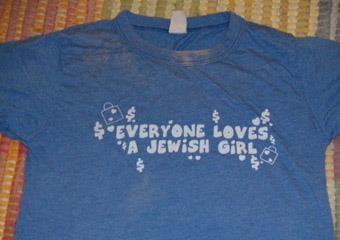 In 2004, Urban Outfitters released a T-shirt imprinted with the text "Everyone loves a Jewish girl" with images of shopping bags and dollar signs. It was eventually redesigned so that the offensive graphic elements were removed when the Anti-Defamation League complained that the shirt played into the "Jewish American Princess" stereotype and promoted the idea that Jews are obsessed with money.

7. St. Patrick's Day-themed products mocking Irish drunkenness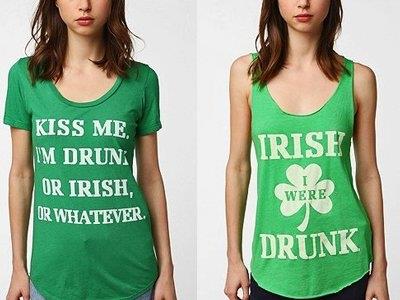 After Urban Outfitters sold a series of St. Patrick's Day products featuring jokes about Irish drunkenness and debauchery, the largest Irish-American organization in the United States lashed out against the company and threatened to boycott, claiming the products disrespected and defamed a whole nation of people.

8. "New Mexico" T-shirt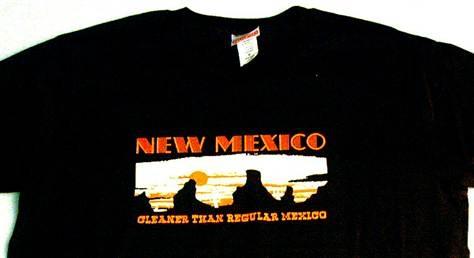 Urban Outfitters sparked controversy again by releasing a T-shirt reading "New Mexico, Cleaner than Regular Mexico." An official from the Anti-Defamation League asked the retailer to stop selling the shirt, claiming the shirt insinuated that Mexico is unclean.
More from HerCampus:
12-year-old designer at New York Fashion Week
The aftermath of 3.1 Phillip Lim X Target launch
Subscribe to Simply Chic | Friend us on Facebook | Follow us on Twitter | Find us on Pinterest

Bing: Urban Outfitters asks to sell booze
To read about two more controversial Urban Outfitters products, check out HerCampus.com!

beauty tips and style advice
Sunglasses: it may seem counterintuitive to invest in a wintertime accessory traditionally viewed as a sunny, warm-weather item. But spring is on the way and we're also currently being exposed to crazy amounts of UV rays—and then, of course, there's the reflective snow situation.

Some people look younger than they are, some look older. Even those with easy access to BOTOX and personal trainers. Can you guess the age of these celebrities?

Did anyone else hear wedding bells on the Oscars red carpet last night?

Then after the show, er, Oscars, it's the after party. Then after the party, it's the... Best Dressed List, of course. Nikki already picked her tops for the Academy Awards red carpet (did you vote yet?), so now it's time to see what the stars wore to the post-celebrations.

As I continue my personal campaign to swap out E!'s mani cam with a back-of-updo cam (and as a service to all the hardworking hairstylists who spent so much time creating beautiful hair looks for the 2014 Oscars), I'd like to point out that we miss a lot of gorgeous detail when we don't get the back view of a star's hair.

The bold new trend on the Oscars red carpet.

Trying new hairstyles is fun (have you picked up Allure Hair: The Ultimate How-To Hair Guide yet?).

When someone says "Julia Roberts," you think teeth. You think hair. But while you may not immediately think fashion, she has had a pretty consistent—and consistently pretty—style since her Mystic Pizza days: clean, classic, menswear-inspired looks that let her natural beauty—and rightly famous smile—take center stage. Here's how she has elevated that look over the years.

Lupita Nyong'o shows off the power of the pixie on the Oscars red carpet.

Walk a mile in a pair of SJP's stilettos? Well yes, we'd love to; thank you for asking.

Anti-aging doesn't have to take over your life. Here, expert tweaks to slow the clock.

We're at the tail end of a jam-packed awards season, with the grand finale—the Oscars, duh—just a few days away. We can't wait to see what our favorite nominees wear—we already know Jennifer Lawrence will step out in a breathtaking Dior, while we hope to see Lupita Nyong'o pick another brilliantly bold monochromatic gown. As for which designer she'll select—Gucci? Ralph Lauren?—that's anyone's guess.