The 8 most controversial Urban Outfitters products
From shocking to just downright offensive, these Urban Outfitters products crossed the line.
Urban Outfitters, a company run by prominent conservative donor Richard Hayne, is known as a purveyor of hipster products for trendy teens. The retail chain is also known for creating controversy, with products intended to shock (and often offend). Here are just a few of the most head-turning products that the company has released.

1. "Eat Less" T-shirt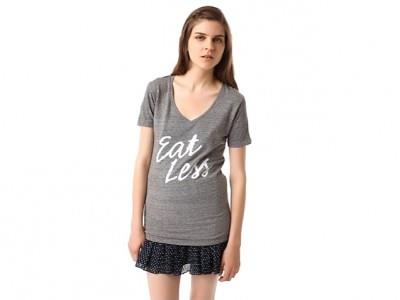 After Urban Outfitters released this T-shirt marked with the words "Eat Less" on the front, Sophia Bush, who is an advocate for promoting healthy body images for women, decided to publicly boycott the entire company.
More from HerCampus: 6 best collections from Fashion Week

2. Pro-booze shirts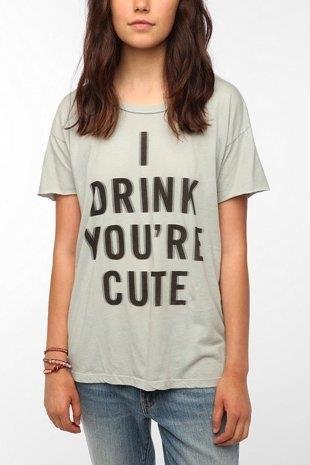 Last summer, Urban Outfitters sold a line of T-shirts with blurred-lettered slogans such as "I Vote For Vodka," "USA Drinking Team" and "I Drink You're Cute," despite the fact that the second-largest demographic that frequents the clothing chain is younger than 18.
More from HerCampus: 10 cutest going out dresses for fall
3. Prescription-themed products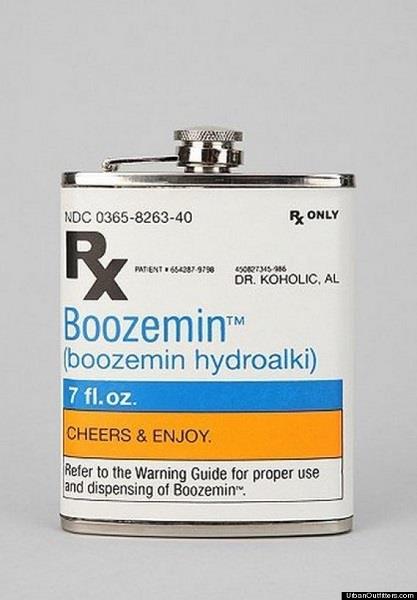 After Urban Outfitters released a series of several prescription-related​ products, including coffee mugs covered in prescription labels and syringe shot shooters, American Association of Poison Control Centers President Marsha Ford wrote to Urban Outfitters CEO Richard Hayne on behalf of her organization, arguing that the items promoted the misuse and abuse of prescription drugs. After the complaints, Urban Outfitters discontinued the line.
More from HerCampus: 6 best street-style looks from New York Fashion Week
4. "Victimized" T-shirt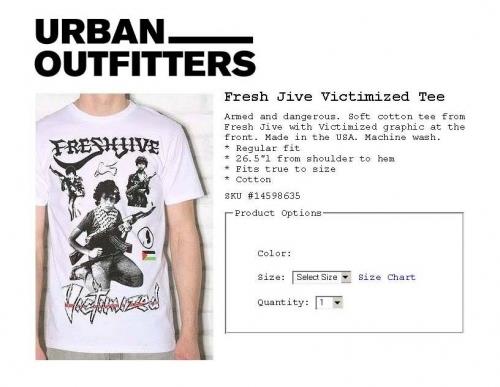 In 2008, Urban Outfitters sold a men's T-shirt with a blatant anti-Israel message, portraying an armed Palestinian youth accompanied by the word "Victimized." A barrage of complaints ensued, with claims that the shirt was glorifying child abuse and exploitation, as well as terrorism.

5. "Ghettopoly"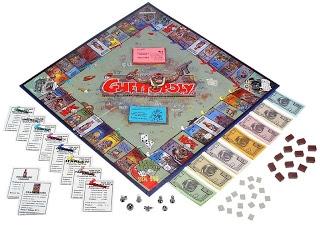 When Urban Outfitters sold a knockoff Monopoly game called "Ghettopoly," with properties such as "Cheap Trick Avenue" and "Hernando's Chop Shop," several black leaders stood in protest to the racist rendition of the classic board game.

6. "Jewish Girl" T-shirt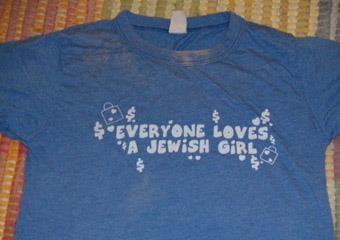 In 2004, Urban Outfitters released a T-shirt imprinted with the text "Everyone loves a Jewish girl" with images of shopping bags and dollar signs. It was eventually redesigned so that the offensive graphic elements were removed when the Anti-Defamation League complained that the shirt played into the "Jewish American Princess" stereotype and promoted the idea that Jews are obsessed with money.

7. St. Patrick's Day-themed products mocking Irish drunkenness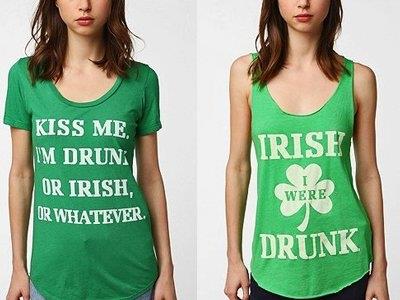 After Urban Outfitters sold a series of St. Patrick's Day products featuring jokes about Irish drunkenness and debauchery, the largest Irish-American organization in the United States lashed out against the company and threatened to boycott, claiming the products disrespected and defamed a whole nation of people.

8. "New Mexico" T-shirt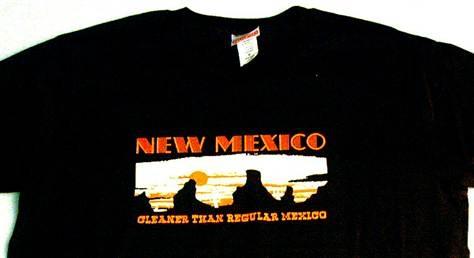 Urban Outfitters sparked controversy again by releasing a T-shirt reading "New Mexico, Cleaner than Regular Mexico." An official from the Anti-Defamation League asked the retailer to stop selling the shirt, claiming the shirt insinuated that Mexico is unclean.
More from HerCampus:
12-year-old designer at New York Fashion Week
The aftermath of 3.1 Phillip Lim X Target launch
Subscribe to Simply Chic | Friend us on Facebook | Follow us on Twitter | Find us on Pinterest

Bing: Urban Outfitters asks to sell booze
To read about two more controversial Urban Outfitters products, check out HerCampus.com!

beauty tips and style advice
Let's face it: winter's bitter cold left us feeling disillusioned with our wardrobes. So with warmer days ahead, it's time to shop for must-have pieces that'll keep your look fresh for months to come.

Every bride deserves to look flawless on her wedding day. So we say: Indulge a little. Book a facial (or six!) and invest in a great waterproof mascara. With this guide, getting ready for your big day has never been easier.

Reality TV: such a mindless guilty pleasure, mostly filled with questionable spray tans and insane hair extensions. But in honor of the season premiere of one of our favorites, The Real Housewives of Orange County, we decided to celebrate a select few reality stars who've displayed legitimately great hair and makeup. Yes, there actually are a few! And we had to go all the way back to The Real World of the mid-'90s to find our first.

I can't tell you how many times one ill-timed sneeze ruined all of my hard work with a mascara wand. #allergyproblems.

While we're not averse to shelling out upwards of $30 for an amazing lipstick, many of our standby lip colors cost a whole lot less than that. The drugstore is full of high-quality, long-lasting lipsticks in gorgeous shades that—wait for it!—ring in under $10. Click through above to shop our favorites!

What's the perfect add-on to your beauty look? A hair accessory, of course! Just when you think you've seen it all, every year there seems to be a new "it" hair piece that rules the moment. In the '50s, a dainty bow-tied head scarf was perfectly housewife-chic. In the '60s and '70s, real flower crowns officially became the epitome of boho style—your outfit simply wasn't complete without a daisy topper. Fast-forward to the '90s and you had a bevy of creative hair charms and baubles, including butterfly clips, hair wraps and those infamous bra strap headbands (shudder).

The right blush can warm up your complexion, create the illusion of cheekbones, and even make you look younger. (Yes, really!) Here, the most flattering shades for fair, medium, olive, and dark skin.

Think you can't put a price on looking younger? Well, we did—and it's $25. We challenged dermatologists to find great products that don't cost even one cent over that amount.

You want to dress in a way that's young and cool but that doesn't suggest you're on your way to a One Direction concert. "The trick to looking younger is adding one fashionable piece to a classic outfit," says stylist Cher Coulter. Here's how to nail it.

Hair color is one of the most effective anti-aging tools we have—except when it isn't. Take your dye job too far (or inky, or frosty) and you can add years to your appearance. Three top colorists weigh in on what to avoid.

News flash: Your youth fix doesn't have to come in a bottle—or a needle. Your hairstyle could actually take years off (or add them to) your look. Don't believe us? Check out these celebrities—each one gorgeous, of course, but also looking older due to certain overly perfect hairdos. Anti-aging tip number one? Mess it up a little.

In feel-good fashion news of the day: Victoria Beckham will design a set of mommy-daughter dresses to benefit Born Free Africa, a non-profit with the mission to end mother-to-child HIV transmission by 2015.